If you search for a free MP4 player for Windows 10, you will end up with a long list of options. Choosing the right MP4 player for your computer is a challenging task. Don't worry, let's take a brief look at the top 9 best free MP4 players for Windows 10, including 
MiniTool MovieMaker
.
To enjoy your favorite movies and videos on Windows 10 in high quality, an excellent MP4 player is essential.
Best MP4 Player Windows 10
There are tons of free MP4 players available for Windows 10. Although Windows has built-in a media player – Windows Media Player, some Windows users still want to download other third-party MP4 players with a compact user interface, stable performance, and practical functions.
Here Is a Collection of the Best Free MP4 Players for Windows 10.
MiniTool MovieMaker
VLC Media Player
KMPlayer
GOM Player
Real Player
5KPlayer
MPC-HC
PotPlayer
BS.Player
1. MiniTool MovieMaker (Best Recommended)
Supported formats: most video/audio/image formats, including MP4, 3GP, MOV, AVI, FLV, MKV, MPG, VOB, WMV, RMVB, MP3, FLAC, M4R, WAV, M4A, AAC, AMR, APE, BMP, ICO, JPEG, JPG, PNG, GIF, etc.
To play MP4 files in Windows 10, MiniTool MovieMaker is definitely the best option. As long as you have this free mp4 player, you can not only play MP4 videos easily, but also play other popular video/audio/image file formats.
Apart from playing MP4 files, it can also be used to quickly create eye-catching movies with its built-in video templates, easily edit videos using its practical video-editing tools, for example, change video speed, reverse video, rotate video, etc., and even change file formats.
If you need more controls on the MP4 file when you playing it, just try MiniTool MovieMaker!
MiniTool MovieMakerClick to Download100%Clean & Safe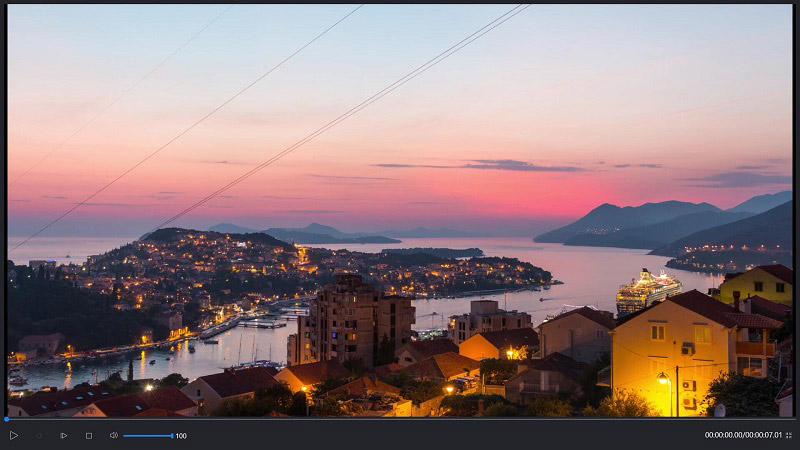 Features:
No annoying ads, bundles, or watermarks
Support widely-used video/audio/photo formats
Easily edit MP4 files
Change the video resolution of MP4 files
Convert MP4 to other video/audio formats
2. VLC Media Player
Supported formats: a wide range of video/audio formats, including MP4, AVI, ASF, WMV, MKV, WMA, MOV, 3GP, OGG, OGM, MP3, WAV, FLAC, ALAC, AAC, AC3, etc.
Almost in all lists of the best video players, you will see the same program, VLC Media Player. It is a free and open-source media player that can be used on all platforms. Meanwhile, it is a simple and powerful alternative to Windows Media Player.
VLC can handle almost all multimedia files, and it is often used as a streaming media player. The program can also convert files and rip DVD, Blu-ray, and CD into popular formats, such as MP4, MP3, WebM, etc. Besides, you are allowed to customize the appearance of the player.
Features:
No spyware, ads, or user tracking
Play files, discs, webcams, devices, and streams
Run on all platforms
Complete feature-set
3. KMPlayer
Supported formats: all mainstream video/audio formats including MP4, AVI, MPEG, TS, MKV, WEBM, MOV, 3GP, 3G2, FLV, OGM, RM, WMV, MP3, etc.
Another widely-used Windows 10 MP4 player is KMPlayer. More than a top MP4 player, it is a versatile player supporting a wide range of container formats. Apart from playing general videos, it also supports 3D, 4K, and UHD.
Meanwhile, KMPlayer provides users with many functions, including the ability to watch videos in high resolution, video and screen capture options, internal codecs, etc. That's to say, users can fully control the video, sound, and subtitles when playing.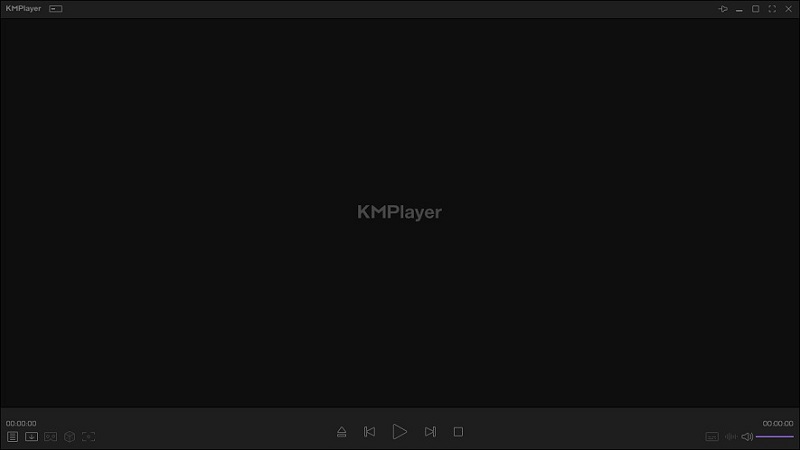 Features:
Capture videos in the desired format
Play all high-quality videos
Support 3D/4K/UHD playback
URL streaming function
Equipped with high-quality video renderer
4. GOM Player
Supported formats: all popular video/audio/playlist/subtitle formats, including MP4, AVI, M4V, MOV, MP3, M4A, AAC, FLAC, SMI, SRT, ASS, ASX, PLS, etc.
GOM Player is an excellent free MP4 player Windows 10 that is well known for its smoothness and a higher level of customization. The player can not only play MP4 videos, but also play a damaged file or a file being downloaded.
GOM Player has some advanced features like speed control, screen capture, various audio and video effects, and codec search function. Better yet, GOM Player allows downloading movies, TV shows, and other content from its huge resource library.
Features:
Minimalist design
Customize the video subtitles
Play 360 degrees VR videos
5. Real Player
Supported formats: all widely-used video/audio formats, including MP4, MKV, AVI, WMV, MOV, FLV, VOB, RM, MP3, AAC, M4A, etc.
RealPlayer is a popular MP4 player compatible with Windows 10. Aside from MP4 support, plug-ins for additional format support are also available. This all-in-one player makes it easy to view photos, play music, watch videos.
This player will automatically organize your video library. Besides, keeping your videos private and download videos from an array of online video streaming sites are available with plan upgrade.
Features:
Burn CDs/DVDs
One-click video downloads
Convert file formats
Keep videos private
6. 5KPlayer
Supported formats: common video/audio file formats, including MP4, MKV, FLV, M4V, AVI, MP3, AAC, OGG, AC3, WMA, FLAC, ALAC, etc.
Another excellent MP4 player that worth trying is 5KPlayer. It is a one-piece media player that integrates all video/audio codecs inside. All you have to do is to install it on your Windows 10 and play your MP4 file right away.
It boasts its formidable ability to play 360-degree videos, 3D videos, as well as DVDs. You can also use it to download online videos and music from 1000+ sites and stream video/audio via Airplay or DNLA.
Features:
Play 4K/1080p/360° videos
Wirelessly stream audio/video via Airplay & DLNA
Download and convert videos/music from online sites
7. MPC-HC
Supported formats: some mainstream video/audio formats, including AVI, MPEG, MKV, WMV, MP4, MOV, FLV, WAV, WMA, MP3, etc.
Media Player Classic (also known as MPC-HC) is an open-source and light-weight MP4 player Windows 10. It might not be the most feature-rich option to use, but it definitely deserved a spot on our list due to its fast and simple UI.
This player also includes advanced features like Trick Play, which enables you to jump to your favorite scenes easily, and brings in a range of music visualization displays. Additionally, it comes with built-in codecs for MPEG-2 and LPCM, MP2, AC3, etc.
Features:
Lightweight installation
Support VCD, SVCD, and DVD playback
Fully customizable skin and toolbar
8. PotPlayer
Supported formats: almost all video/audio formats, including MP4, MOV, 3GP, AVI, MKV, MP3, WAV, AAC, OGG, WMA, etc.
Pot Player is a lesser-known entry on the list as it is a relatively young media player. It stands out because of its intuitive interface and advanced feature set. It can play almost all files, even more than VLC Media Player.
The player comes with a wide range of customization options that enable you to personalize the software. Besides, it offers a huge range of options, such as bookmark your favorite scenes, change the video brightness, download video subtitles, record screen, and more.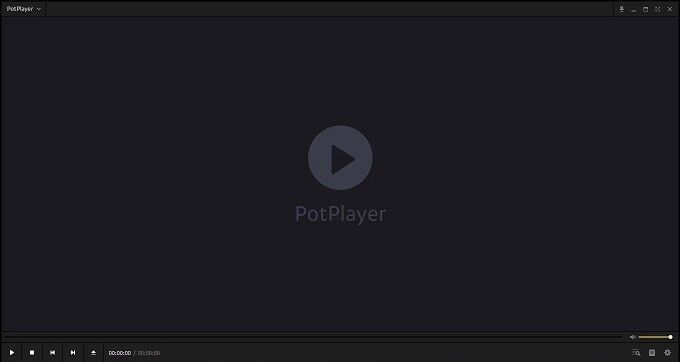 Features:
360-degree and 3D video support
Tons of customization options
Built-in keyboard shortcuts
9. BS.Player
Supported formats: all popular video, audio, and container formats including WebM, Xvid, MPG, 3IVX, MP4, MPV, SWF, VOB, WAV, MP2, MP3, OGG, AAC, AIF, etc.
The last best MP4 player Windows 10 we'd like to introduce is BS.Player. It is an easy-to-use and efficient program that can play files even on a less capable computer. You can use it to manage video, audio, web-based TV and radio programs, and live-streaming.
The impressive feature is that the player's advanced subtitle options allow users to watch videos with subtitles in different formats and it will automatically search and download missing subtitles.
Related article: Top 8 Best Websites to Download Movie Subtitles for Free
Features:
Cost very low CPU
Resizable movie window
Search for missing subtitles
Play YouTube videos directly from the net
Capture frame in the video and save it as JPEG
Bonus – Windows 10 Can't Play MP4 Files
As we all know, MP4 is the most universal video format. However, the problem of not being able to play MP4 files on Windows 10 frequently occurs, not limited to Windows Media Player. Therefore, this section collects the corresponding solutions for Windows 10 not playing MP4 files.
Solution 1. Install the necessary codecs
An MP4 file relies on different codes to work properly. If you don't have these necessary codecs installed on your Windows 10, you won't be able to play MP4 files. It's recommended to download and install a codec pack, such as K-Lite Codec Pack and CCCP codec pack.
Solution 2. Download a Third-Party MP4 Player
If you can't open MP4 files on Windows Media Player or VLC Media Player and don't want to install a video codec, you can consider installing a third-party MP4 player. The programs mentioned above are all worth trying.
Solution 3. Convert MP4 to Other Video Formats
Another effective solution is to convert your MP4 files to other formats that are compatible with your media player, such as MKV, MOV, AVI, etc. There are many great video converters that can convert your MP4 files to other formats. MiniTool Video Converter is recommended most.
Solution 4. Change the file extension
Don't want to download plug-ins or install third-party software? Then you can try changing the file extension. Locate the video in the File Explorer and click View to tick the File name extensions box. Right-click on the file and select Rename. Change the extension from .mp4 to .mp4v.
Finally, click the Yes option to confirm your change.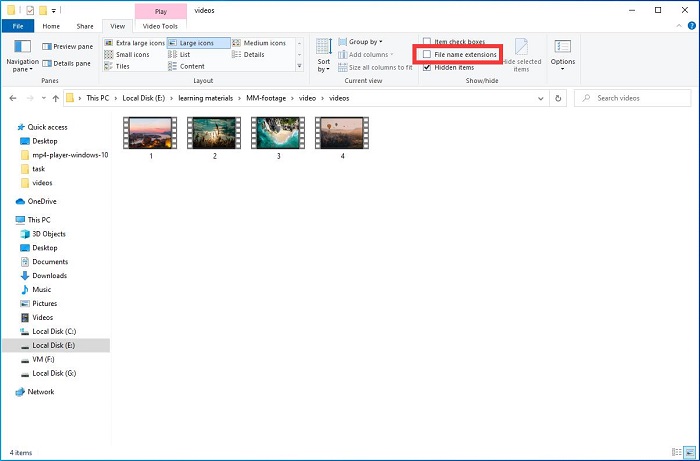 Note: Please create a backup of the MP4 file before you change its extension.
Bottom Line
The 9 best MP4 players for Window10 are detailed above, all of which have their own unique functions. Just choose the one that suits your actual needs best. If you have any other better MP4 player to recommend, please let us know via [email protected] or share them in the comments section below.
MP4 Player Windows 10 FAQ
What is MP4 Format?
MP4 or MPEG-4 Part 14, is a digital multimedia container format, which is commonly used to store video and audio, but it can also be used to store other data such as subtitles and still images. It can work on almost all portable devices and it allows streaming over the Internet.
Which MP4 player is the best?
There are tons of MP4 players on the market. It's hard to decide which one is best. However, the ideal MP4 player should be free and have a compact user interface, stable performance, and practical video editing functions, such as MiniTool MovieMaker, VLC Media Player.
How do I open an MP4 file on Windows 10?
Simply right-click on your MP4 file, select the Open with option, and then choose any available media player from the list of applications. Alternatively, you can directly double-click on the MP4 file to open it.
Why cannot Windows Media Player play mp4?
The reason why Windows Media Player cannot play MP4 files is that your version is too low (version 11 or earlier) so that the program does not come with the necessary video codec. Please remember that Windows Media Player 12 can play your MP4 videos.