Movie subtitles are necessary when you're watching an action movie with a loud background, or when the actor's accent is weird and difficult to understand. But what if your movie doesn't have subtitles? Don't worry. This post shows you 8 sites to download movie subtitles for free.
Movie subtitles undoubtedly have many benefits, especially when you are watching a film in a foreign language. Here list 8 best websites where you can download movie subtitles for free. If you want to add subtitles to your video by yourself, try MiniTool software.
1. OpenSubtitles
OpenSubtitles is the most recommended website to download movie subtitles and subtitles for TV series. It has one of the largest subtitle databases on the Internet and provides more than 50 language options.
It also has excellent search tools that let you filter your search by year, country, genre, season, or episode and a video player embedded on the page that you can access.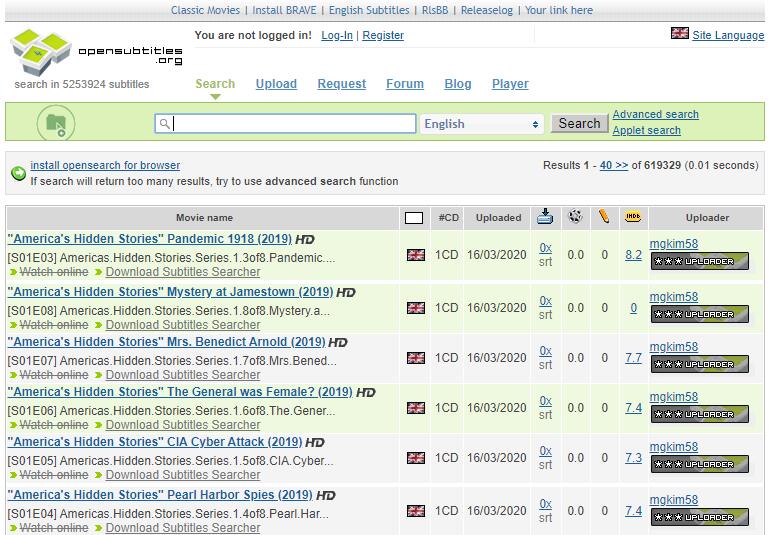 2. Addic7ed
Addic7ed is one of the best subtitle sites, where you can download subtitles for the latest movies, TV series, box office trailers, and gossip, as well as. The site is available in multiple languages, from Arabic to Swedish.
Its main page is pretty useful – you can see all the latest started translations, finishing translations and most downloaded subtitles.
Related article: Extract Subtitles from MKV
3. Podnapisi
Podnapisi is one of the best sites for English movie subtitles on the Internet. This site has more than 2 million subtitles available for download and offers more than 58,000 movies and more than 6,000 TV series.
Like other major subtitle sites, Podnapisi allows you to search using advanced search tools and offers keywords, year, language, and more.
4. YIFY Subtitles
YIFY Subtitles is another great subtitle download site, and it is updated regularly. The site has an easy-to-use interface that lets you search for the subtitles based on the language and genre. You can also find a big collection of all the hot and new movies here.
The site is free to use and requires no registration. However, unlike some other major websites, YIFY Subtitles only provides movie subtitles for download.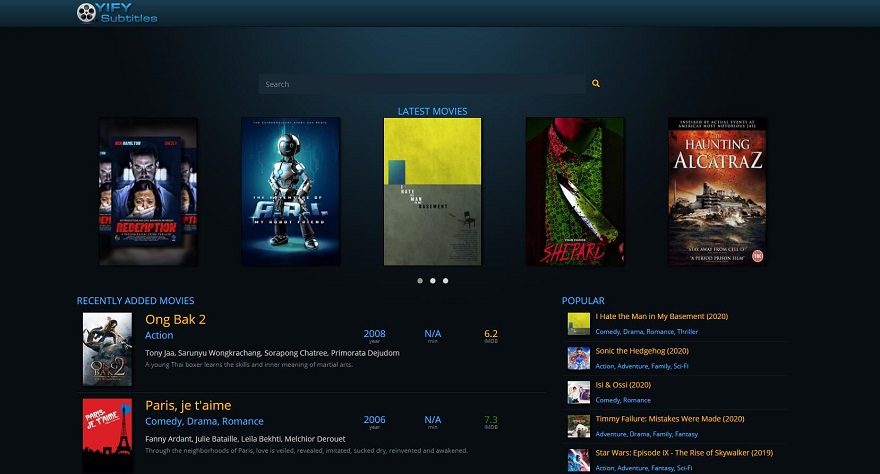 5. Subscene
Subscene is one of the most popular subtitle download sites, providing movie and TV subtitles, as well as subtitles for popular music videos. Subtitles are added on a daily basis by its users as well as site owners.
The site allows you to filter subtitles by language and submit your subtitles. If you cannot find the subtitles you need, you can use its Request Subtitles feature to request subtitles that are not in their database.
6. Subtitle Seeker
Subtitle Seeker is also a popular subtitle website because it extracts and merges subtitle sources from more than 20 subtitle download sites. On the homepage, you will find a search bar and section of the latest subtitles for movies and TV shows.
However, it only provides English subtitles in srt. format, so if you're looking for English subtitles, then this site can meet most of your needs.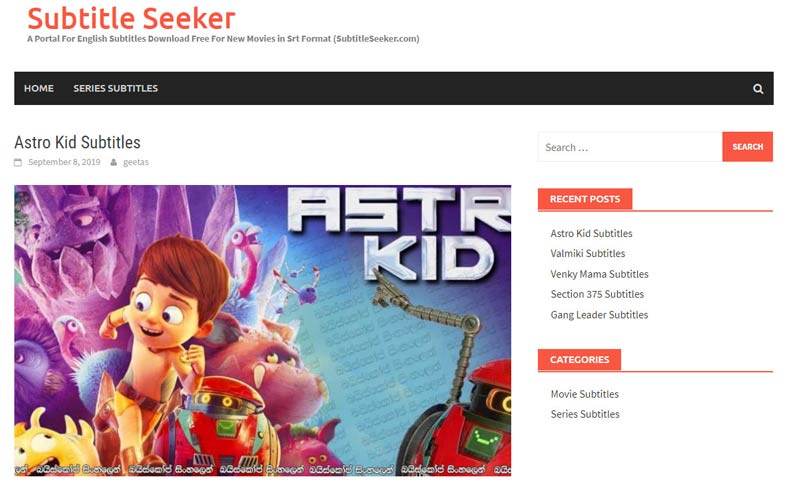 7. TVSubtitles.net
TVSubtitles.Net is another great website where you can download subtitles in multiple languages. Its interface is simple and easy to use and its subtitles are divided into two categories: movies and TV shows. This makes it easier to find the subtitles you want.
All subtitles on the site are packed with WinZip, so you must unpack to use it. Besides, you can also upload some subtitles to improve the site.
8. Isubtitles
There are thousands of subtitles available to display movies from all over the world in multiple languages on Isubtitles. Therefore, finding movie subtitles is not a problem even in a less widely used language and all subtitles on the site are always free to download.
The main page has a search bar at the top where you can enter the movie name to find subtitles. Recently released movies are posted on the right side of the page.
Bottom Line
There are countless sites for downloading movie subtitles on the Internet, and you can get subtitles in almost any language known to humans. To save your time and energy, why not pick one from this list?
If you have any questions or suggestions about it, please let us know via [email protected] or share them in the comments section below.