Flac is an open-source and lossless audio format. And it can be played with most audio players. Here comes a collection of Flac players for different operating systems and the way to add Flac music to video with MiniTool MovieMaker.
How to open Flac files? The following is a list of the top 16 Flac players for Windows, Mac, Android and iOS.
Top 15 Flac players you should try
KMPlayer
Pot Player
GOM Player
RealPlayer
MusicBee
VLC Media Player
VOX Player
Decibel
Winamp
AIMP
Pi Music Player
Poweramp Music Player
Flacbox
Foobar2000
Onkyo HF Player
Part 1. 5 Best Flac Players for Windows
Does Windows Media Player fails to play Flac files? For those who are searching for a Flac player for Windows, 5 best free Flac players are listed below.
#1. KMPlayer
KMPlayer is the best audio player for Windows 10 supporting Flac and other audio files playback. It's capable of normalizing audio and syncing audio. It also has the ability to play movies, 3D videos and external subtitles. Equipped with high quality Video Renderer, this Flac player can play ultra-high quality videos with zero quality loss, such as 4K, 8K, UHD and 60FPS.
Aside from that, it can used to download videos from YouTube, record audio and capture video in GIF format.
#2. Pot Player
Only available for Windows, Pot Player can play Flac files and other audio files. You can load audio files as many as you want and play them in succession. Besides, videos in various formats can also be played with Pot Player including 3D video. It comes with an A-B repeat feature that lets you loop the media file by setting the start and end point.
With the support of Hardware Acceleration, playing large videos especially 4K video is much easier than you imagine.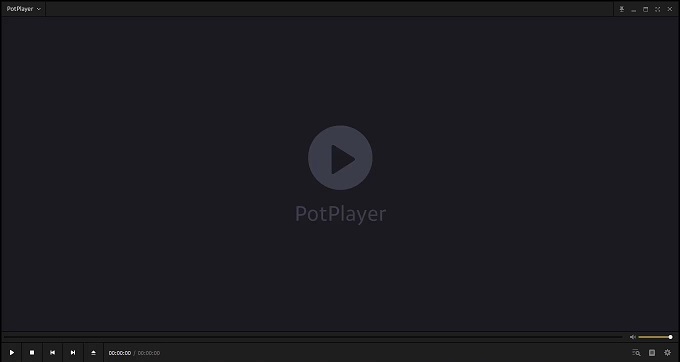 You may also like: 5 Best Free 4K Video Player for Windows and Mac.
#3. GOM Player
Another best free music player for Windows 10 is GOM Player. It supports playing Flac files and other formats of files. What's more, it offers you the ability to synchronize lyrics with music. And it lets you do text to speech conversion when you need to transcribe text into audio.
This Flac player also offers you a video looper that you can use to repeat Flac music or video continuously. More importantly, damaged and locked files also can be played easily.
Want to download music from Bandcamp? You should read this post: Top 5 Bandcamp Downloaders in 2020 (100% Work).
#4. RealPlayer
RealPlayer is a media player available on Windows. It supports a range of file formats including Flac, MP3, WAV, AAC, AIFF, M4A, etc. With a simple and intuitive interface, you can easy to understand how to use it.
In addition to video and audio playback, it can be used as a video downloader to grab web videos from thousands of streaming websites. Another amazing feature of RealPlayer is that it's capable of identifying famous people in videos.
#5. MusicBee
As its name implies, MusicBee is the best free music player for Windows 10. It can discover, play and manage music files on your computer. It's simple to use, powerful and fast. With it, you can play any Flac files with great audio quality.
MusicBee also comes with a range of customizing options. You can change the skins and install add-on you like. After customizing the skin, MusicBee allows you to share it with others. Moreover, the Sync function lets you sync your music files with the using device.
Part 2. 4 Best Flac Players for Mac
Below are the top 5 Flac players for Mac you can have a try.
#6. VLC Media Player
As the world's best Flac player, VLC has millions of users around the world. It's free and open-source. It can run on all operating systems including Mac, Windows, Android, iOS and Linux.
This Flac player can play not only Flac files but also other audio files and videos. Also, it enables you to stream online videos and download them for free. This Flac player comes with a lot of customizing options. You can create skins and install some extensions like Playback speed manager, VLC Playlist Remember, YTSubDownload and text subtitle loader.
Related article: Top 8 Best Websites to Download Movie Subtitles for Free.
#7. VOX Player
VOX Player is a professional music player for Mac. It supports the common audio formats including Flac, MP3, ALAC, APE and M4A. You can enjoy iTunes music, search and browse SoundCloud music feed, and play YouTube music from VOX Player for Mac OS. The built-in radio feature holds over 30,000 Internet Radio Stations which are categorized into 18 genres.
Aside from this, the VOX Cloud lets you store music in the cloud with the original quality. This Flac player is also available for iOS.
#8. Decibel Audio Player
Decibel Audio Player is a nice Flac player that has a user-friendly interface. Most popular lossless and lossy audio formats can be played with Decibel, such as Flac, OGG, AAC, MP3, MOD, WAVE, AIFF, DSF, etc. Coming with all features that an audio player should have, you can control the playback as you want and get a great music experience.
#9. Winamp
This powerful Flac player works on Mac, Windows and Android. Supporting a wide range of audio codecs, Winamp is a widely used music player that supports MIDI. Winamp also has a media library that allows you to add all your local music files to. If your Flac music lacks a cover, you are able to add album art and auto-tag the track.
With Winamp, it offers you the ability to customize skins and add plug-ins.
To learn more details about MIDI, see this post: Top 5 Best MIDI Players You Should Try.
Part 3. 3 Best Flac Players for Android
Part 3 introduces 3 best Flac players for those who want to play Flac music on Android devices.
#10. AIMP
AIMP, formally known as Artem Izmaylov Medio Player, is a free audio player for Android and Windows. It can play audio files in various formats like Flac, OGG, WAV, WMA, APE, MOD, MO3, DTS audio, and so on. You can play local Flac files and stream audio from the Internet. At the same, you are allowed to register the playing audio file as ringtone.
#11. Pi Music Player
Pi Music Player can be used as a Flac player. It also enables you to browse millions of YouTube music videos and search for your favorite songs. Moreover, you can play audiobooks and podcasts and control the playback speed.
One of its strengths is it features a Ringtone cutter. Therefore, you can use it to cut your Flac file and set it as a ringtone.
#12. Poweramp Music Player
This Flac player is available for Android and can be directly download from Google Play. It supports most audio formats and provides tempo, reverb, balance and mono mixing effects. Featuring lots of customize options, you can custom skins and visual themes as you like.
Additionally, it supports Google Assistant and Chromecast.
Part 4. 3 Best Flac Players for iOS
For iOS users, here recommend 3 best Flac players.
#13. Flacbox
Flacbox is a Flac player as well as a music downloader. By using it, you can open Flac files from the cloud storage or your iPhone. Many other audio formats are supported by Flacbox as well, such as AAC, M4A, AIFF, OPUS, ALAC, M4R and WAV. As a standard audio player, it has everything you want.
#14. Foobar2000
Compatible with iPhone and iPad, Foobar2000 supports the following audio codecs: Flac, WAV, AIFF, AAC, MP3, Musepack, Vorbis, Opus and MP4. It has a simple interface that makes it easy to navigate and use.
#15. Onkyo HF Player
Onkyo HF Player lets you play Hi-Res music in the original quality on iOS devices with High-precision equalizer. It equipped with lots of features such as crossfade playback, repeat, shuffle, resume playback, playlist creation and many more. It supports playing Flac, ALAC, MP3, WAV, AIFF, DSF, DSD, etc.
Part 5. How to Add Flac Music to Video
Do you want to create a video with Flac music? Let's see how to add Flac music to video with MiniTool MovieMaker.
Step 1. Download and install MiniTool MovieMaker.
MiniTool MovieMakerClick to Download100%Clean & Safe
Step 2. Double-click on this program to launch it.
Step 3. Close the pop-up window and access the main interface.
Step 4. Then import the target video and Flac file by clicking Import Media Files.
Step 5. Drag and drop the video and the Flac audio to the timeline.
Step 6. Then you can cut the video and mute its original track. And you can fade in and fade out the Flac audio to make it sounds smooth in the video.
Step 7. When you are done, click on Export to open the Export window.
Step 8. In the Export window, you can change the output format, rename the file, choose another destination folder and change the video resolution.
Step 9. In the end, click the Export button to export the music video. After the process is finished, you can locate the music video by clicking the Find Target button from the pop-up window.
Conclusion
This post lists 16 best Flac players for computers and mobile devices. Now, choose your favorite Flac player and try it out!
If you have better suggestions or questions about MiniTool MovieMaker, please tell us in the comments area or contact us via [email protected].
Flac Player FAQ
How to play Flac files on Windows?
Download and install a Flac player for Windows like VLC Media Player.
Then open the VLC Media Player.
Add the Flac file to this player.
How to convert Flac to MP3?
Find an online Flac to MP3 converter like Zamzar.
Upload the Flac file and select the MP3 from the output audio format list.
Start the Flac to MP3 conversion.
When the conversion is complete, download the MP3 file from the Internet.
Does Windows Media Player support Flac?
You can play Flac file with Windows Media Player but you need to install a Flac codec.
Where to find Flac music?
Many websites offer Flac music, such as Bandcamp, HDTracks, Beggars Group, Murfie, Linn Recorders and Merge Records.