LinkedIn is a social platform where professionals can network, share, and learn. In 2017, it launched LinkedIn native video and this means people can directly share videos or photos on this platform.
Since that launch, more and more businesses and individuals post videos on LinkedIn to pique the interest of their networks, and video is also a good marketing tool. But how to easily and quickly make a video for LinkedIn? Here're 5 LinkedIn video makers for you to choose from.
LinkedIn Native Video Specs
Before diving into these LinkedIn video editors, first, let's look at the LinkedIn native video requirements.
Video format: ASF, AVI, FLV, MPEG-1, MPEG-4, MKV, QuickTime, WebM, H264/AVC, MP4, VP8, VP9, WMV2, and WMV3
Video duration: 3 seconds to 10 minutes (LinkedIn mobile app), 3 seconds to 15 minutes (desktop)
Video size: 75KB to 5GB
Video resolution: 256×144 to 4096×2304
Video aspect ratio: 1:2.4 – 2.4:1
Frame rates: 10fps – 60fps
Bitrate: 192 kbps – 30 Mbps
Top 5 LinkedIn Video Makers
Here're 5 LinkedIn video makers for you.
#MiniTool MovieMaker
MiniTool MovieMaker is an easy-to-use and feature-rich video editor that allows you to make videos with images, video clips and background music in minutes, and it supports many popular media formats. The app has a user-friendly and well-organized interface that you can navigate easily.
MiniTool MovieMakerClick to Download100%Clean & Safe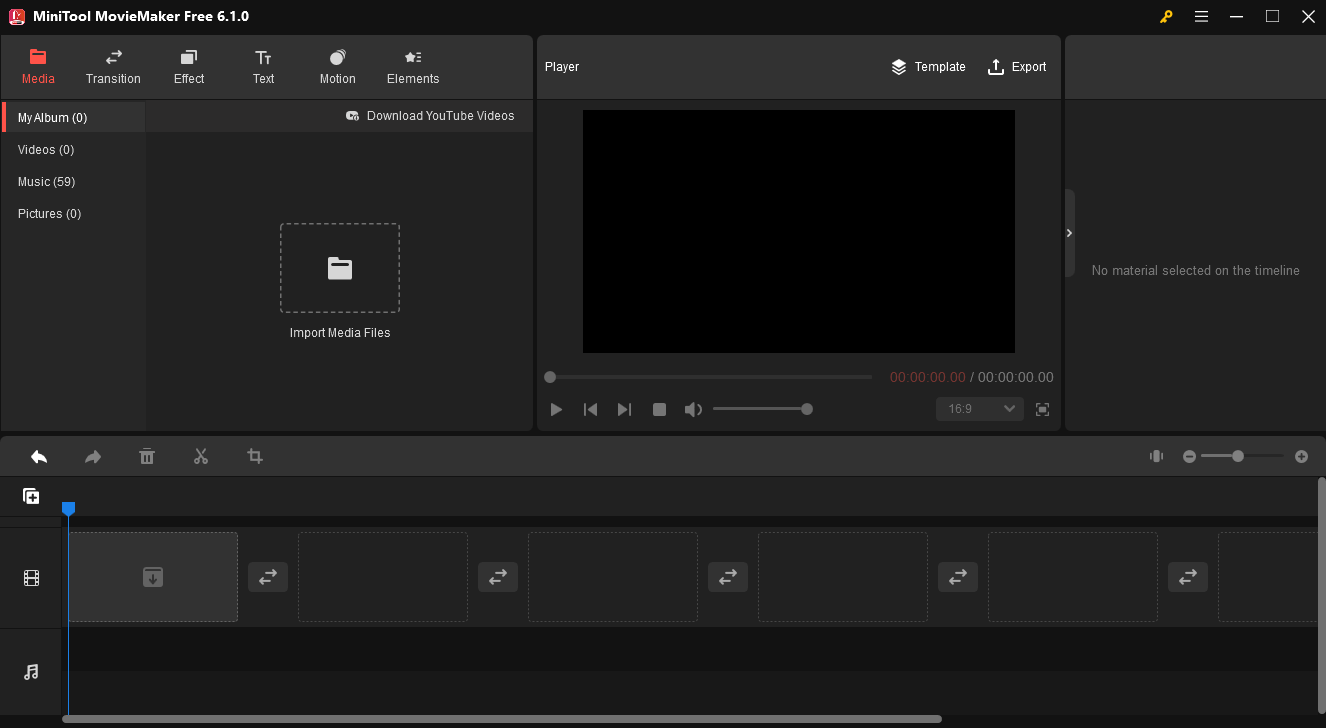 MiniTool MovieMaker enables you to trim a video to cut out unwanted footage, split a video into several segments for precise editing, change the clip's orientation by rotating or flipping, speed up or slow down videos, reverse videos, crop videos, and adjust the clip's color.
Apart from that, MiniTool MovieMaker lets you add a transition between two clips, apply filters or motion effects to your video/image, add a title card/captions/end credits, and add stickers to spice up your video. It also lets you choose an aspect ratio for your video including 9:16, 16:9, 4:3, and 1:1.
When exporting, it lets you save the video in MP4, MOV, WMV, and other popular video formats in 1080p without watermarks. Also, you're allowed to change the video resolution, bitrate, frame rate, etc.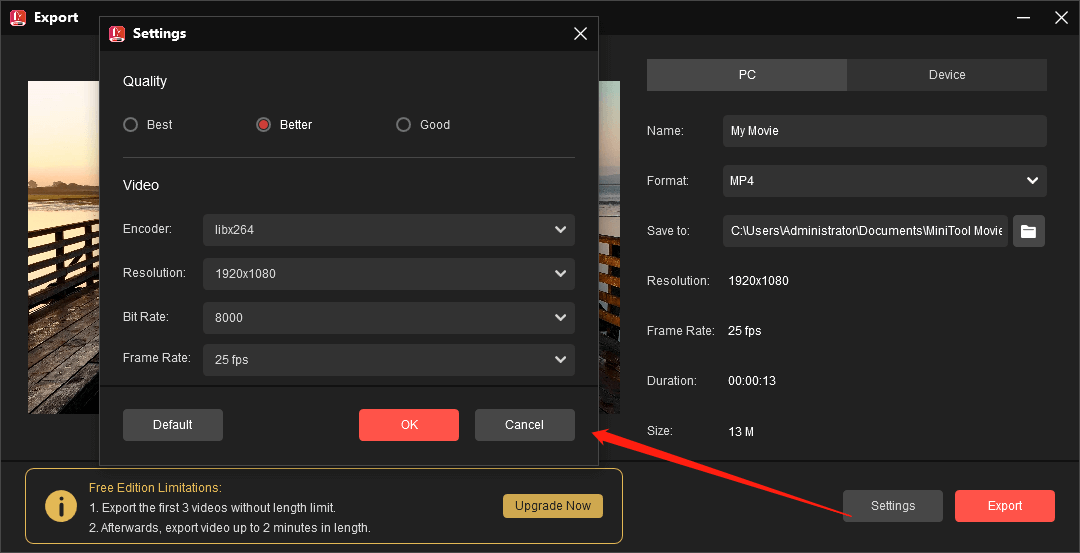 Generally, MiniTool MovieMaker is a useful social video maker, and undoubtedly, it's one of the best LinkedIn video makers. With this program, you can create wonderful videos for LinkedIn.
#Animoto
Animoto is an online LinkedIn video maker that can help you make attention-grabbing videos for LinkedIn in minutes to grow your business. With Animoto, you can get started easily with a LinkedIn video template and customize it with your videos and photos or footage from Animoto's stock library.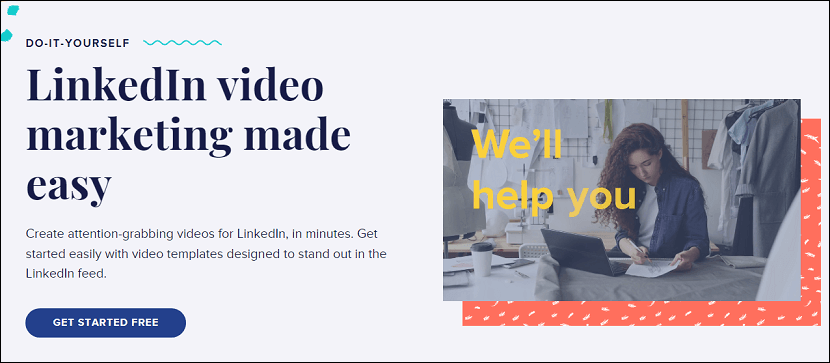 As for editing tools, Animoto allows you to trim videos, rotate videos, add text, change the layout, add music, change the aspect ratio, add your logo watermark, adjust the length of your clip, etc.
Animoto can be used for free if you sign up with a free account and you can make unlimited videos for free forever, but the Animoto branding will be added to your video. To export video from Animoto without watermarks and unlock more features like 1080p output, you should choose a subscription plan.
#Animaker
Animaker is another LinkedIn video maker to help you create professional-quality videos for your business. This online tool is packed with tons of professionally-made templates and a large video asset library.
You can choose a video template and replace it with your video or image to quickly create your own LinkedIn video or you can start from scratch. Animaker offers various characters and backgrounds for you to choose from.
What's more, Animaker lets you create Instagram videos/stories/ads, Facebook videos, TikTok videos, WhatsApp Status videos, and more.
#Vimeo
Vimeo is not only a place to manage your videos, it also allows you to create and edit videos, record screens, live stream, and more. Hence, you can use it to make videos for LinkedIn, Facebook, TikTok, Instagram, Twitter, and more. Also, it includes various video templates.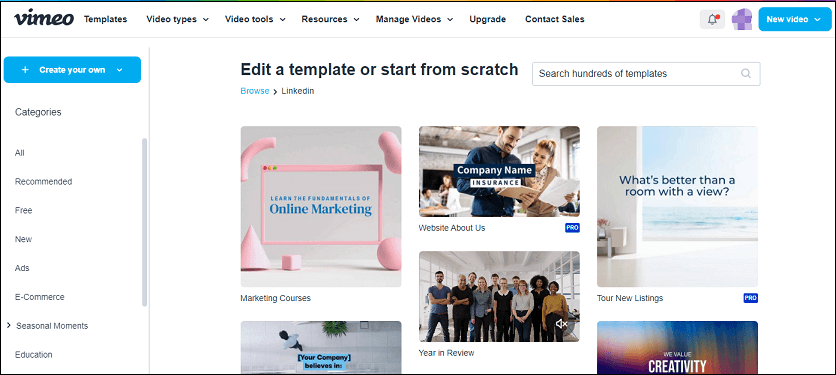 Moreover, Vimeo has a huge stock library of videos, images, and music tracks. You just need to add footage, then add text, select a ratio, and add music to create a video. Vimeo supports three video aspect rations, landscape (16:9), portrait (9:16), and square (1:1).
#Biteable
Among LinkedIn video makers, Bitable should not be ignored. This online video maker can help you make professional-looking videos that meet your goals. Bitable has different categories of video templates. You can customize your video by adding your footage, text, music, filters, voiceovers, etc.
Besides, Bitable offers more editing tools that allow you to crop, trim, and resize videos, remove audio from video, convert video to GIF, add a frame to video, and more.
Best Free LinkedIn Video Converter
If you want to convert MP3 or other video formats to a LinkedIn-supported format, you can use MiniTool Video Converter. It allows you to convert between multiple video and audio file formats, such as MP4, VOB, WEBM, OGV, DIVX, TRP, MPG, FLV, F4V, M2TS, and more.
MiniTool Video ConverterClick to Download100%Clean & Safe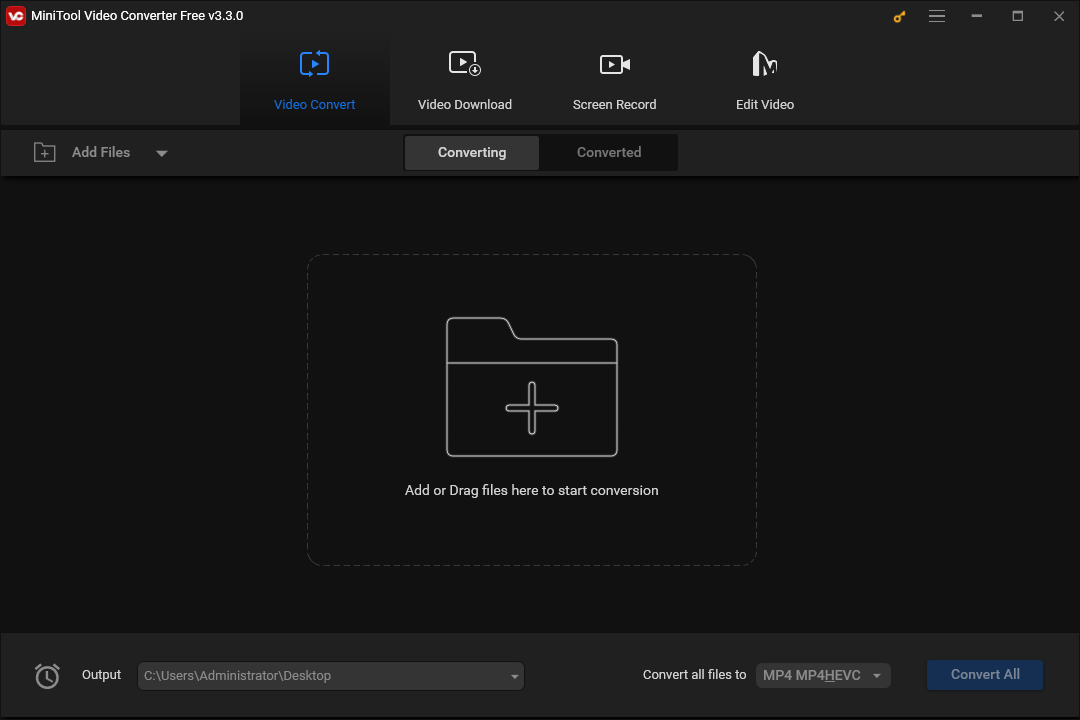 In addition, MiniTool Video Converter offers optimized profiles for YouTube, Vimeo, Facebook, and Instagram and enables you to convert video to a format that's compatible with your Android, iPhone, Samsung, Huawei, etc.
Conclusion
These 5 LinkedIn video makers are simple to use and don't require any experience or skills. With them, you can easily create high-quality videos for LinkedIn and other social media platforms.
If you have any questions while using MiniTool MovieMaker or Video Converter, you can contact us via [email protected].