Part 1: What Is Videoleap?
Videoleap is a fantastic tool to create videos on Android and iPhone/iPad. It's compatible with Android 8.0 and up and iOS 14.0 or later.
To help you make high-quality videos in minutes, Videoleap offers rich basic tools like trim, split, mirror, color correction, aspect ratio adjustment, and professional editing tools, including green screen, Chroma Key compositing, and keyframe animation.
Videoleap also has various video special effects, cinematic transitions, and 100+ sound effects. This app also lets you add audio to the picture to create an Instagram story. Using a trendy template, you can quickly make a video.
In a word, Videoleap is a powerful video editor with precise control, advanced tools, a huge library of footage, music, stickers, filters, and more.
If you're wondering how to edit videos with Videoleap, you can go to Videoleap by Lightricks channel on YouTube to find video tutorials.
Is Videoleap Free?
Videoleap can be downloaded for free from the Google Play Store and Apple App Store. To access all of the features and content in this app, you should subscribe to it or choose the one-time payment plan. The in-app purchases start at $7.99.
Is Videoleap Available for PC?
Currently, Videoleap isn't available for PC and doesn't offer a web app.
Part 2: How to Download Videoleap for PC?
If you want to use Videoleap on PC, you should use an Android emulator called Bluestacks to download Videoleap for PC. Here's the how.
Step 1. Open your browser and go to the Bluestacks official website to download it, then complete installation.
Step 2. Launch Bluestacks and sign in with your Google account.
Step 3. Open Google Play Store in Bluestacks, search Videoleap, and then install it.
You may also like: 5 Ways to Download/Use Android Apps on Windows 11/10/8/7 PC.
Part 3: Best 6 Videoleap Alternatives for PC
There're many other video editors like Videoleap for your desktop computers and laptops. This post has picked the best 6 Videoleap alternatives for PC.
#1. MiniTool MovieMaker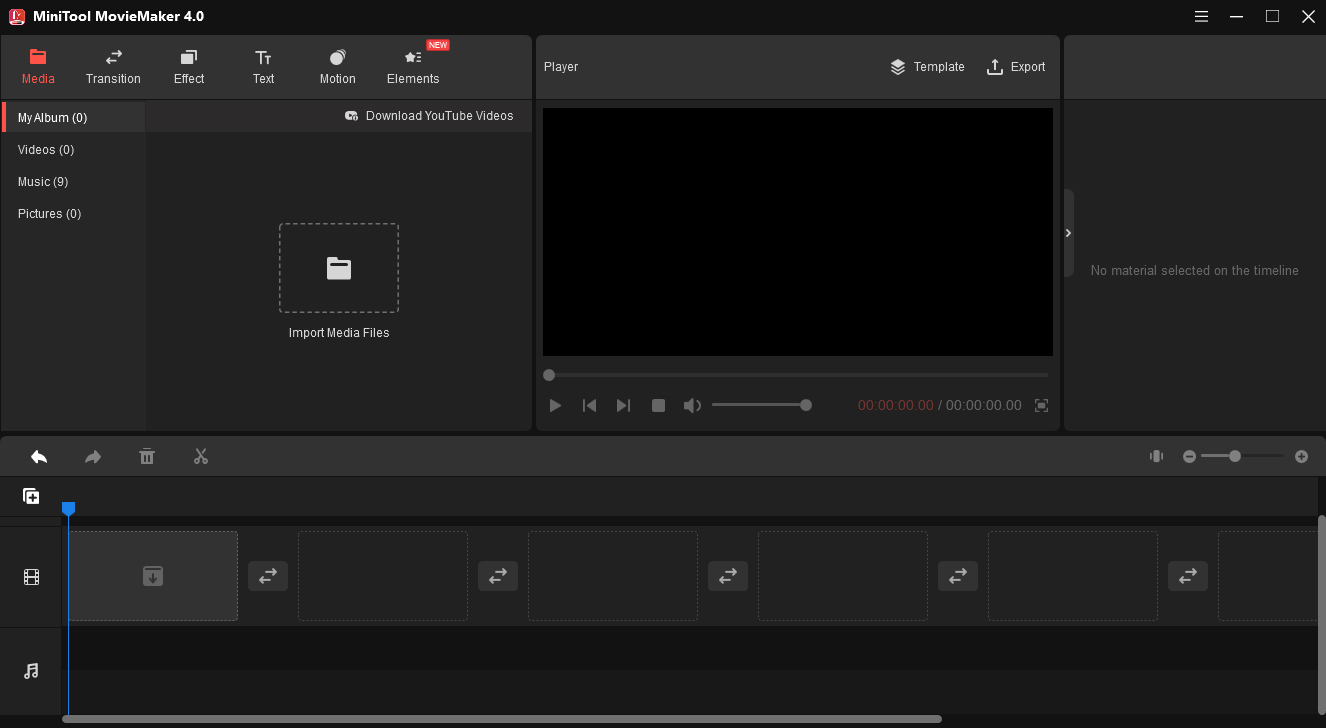 MiniTool MovieMaker is the first recommended Videoleap alternative for PC. It's a free and simple video editor for Windows. This program allows you to add different types of videos, images, and music and make high-quality videos with its professional editing tools.
MiniTool MovieMaker lets you trim and split videos with precise control, rotate video at any angle, change video speed (from 0.01x to 50x), edit audio in the video, adjust the clip's contrast, brightness, and saturation, reverse video, add music to the video, remove or extract audio from the video, and apply a 3D LUT effect.
To enable you to create smooth and funny videos, MiniTool MovieMaker provides various transitions, effects, animated stickers and motion effects. This video editor also enables you to add a title card, captions, and end credits to the video.
Compatibility: Windows 11/10/8/7
Price: Free
Features:
Support a wide range of media formats.
Rich editing tools, filters, effects, stickers, and transitions.
Export 1080p videos without a watermark.
Work as a video converter and support multiple formats for output like MP4, GIF, and MP3.
Automatically save your edits.
Export videos for many devices like iPhone, Apple TV, and PS4.
Export videos at a fast speed.
Here's a quick guide on how to make a video with MiniTool MovieMaker.
Step 1. Launch MiniTool MovieMaker.
Download MiniTool MovieMaker and then install it on your PC.
Step 2. Import media files.
Close the pop-up window, then click the Import Media Files to browse for the folder that saves your footage, choose them and click the Open.
To add these videos/images to the timeline at once, choose the first clip, press Shift and select the last one, then drag them to the timeline.
To change the clip's order on the timeline, just choose one and drag it to the destination place.
Step 3. Edit the videos/images as you like.
Quick split a clip: Click the clip to highlight it, drag the playhead to the place where you want to split, and click the Scissor icon on the playhead, or click the scissor icon on the toolbar and choose Quick Split. (Full Split lets you split or trim videos precisely.)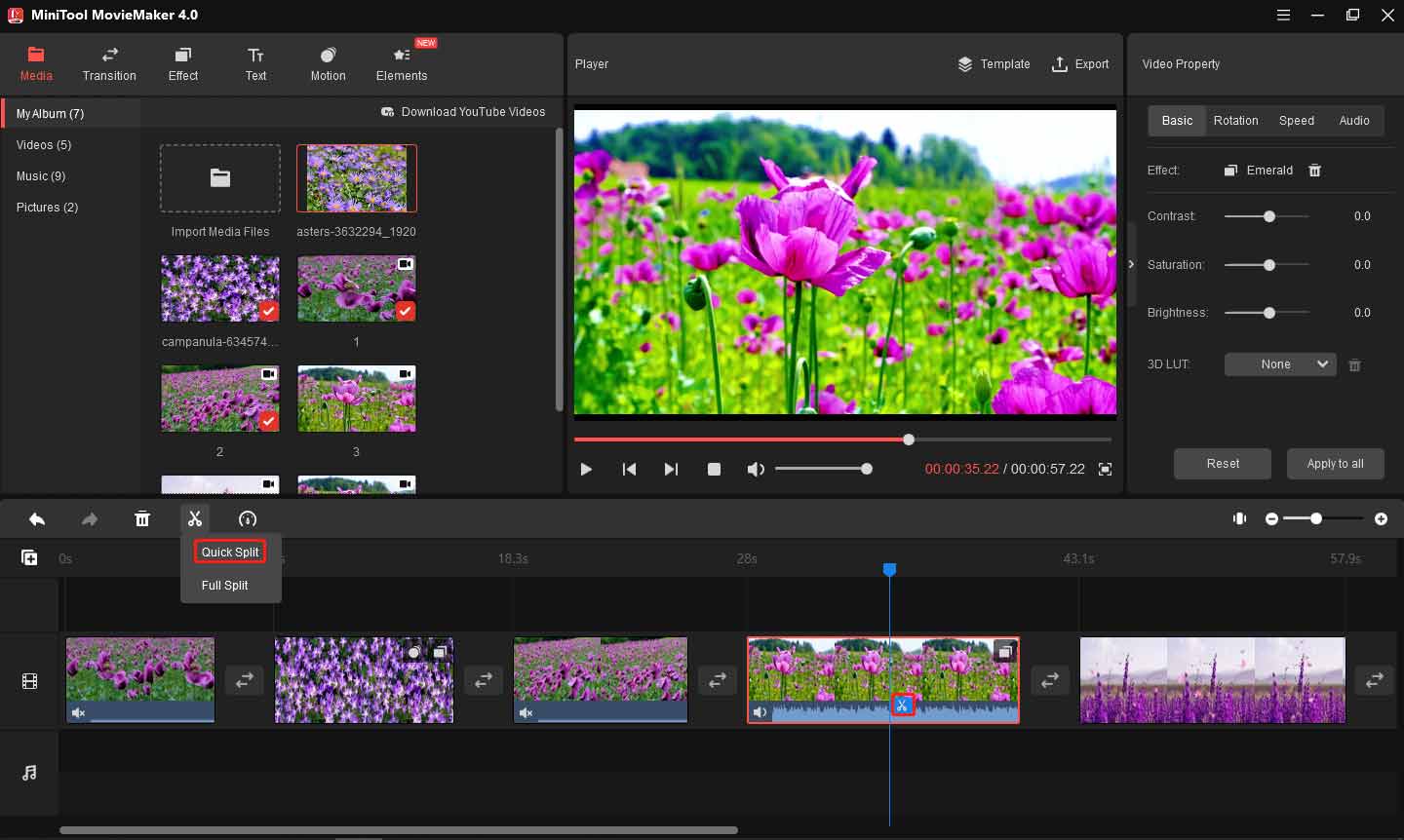 Apply a filter & motion effect: Choose a video/image, go to Effect or Motion, choose a filter or a motion effect, and click the +.
Add a transition: Click the clip where you want to add a transition next to it, go to Transition, choose one, and click +. Or right-click the transition and choose the Apply to All to add the transition to all clips.
Add stickers: Choose a video, click the Elements, download the sticker you want, and click the + to add it. Then you can rotate, flip, and scale it.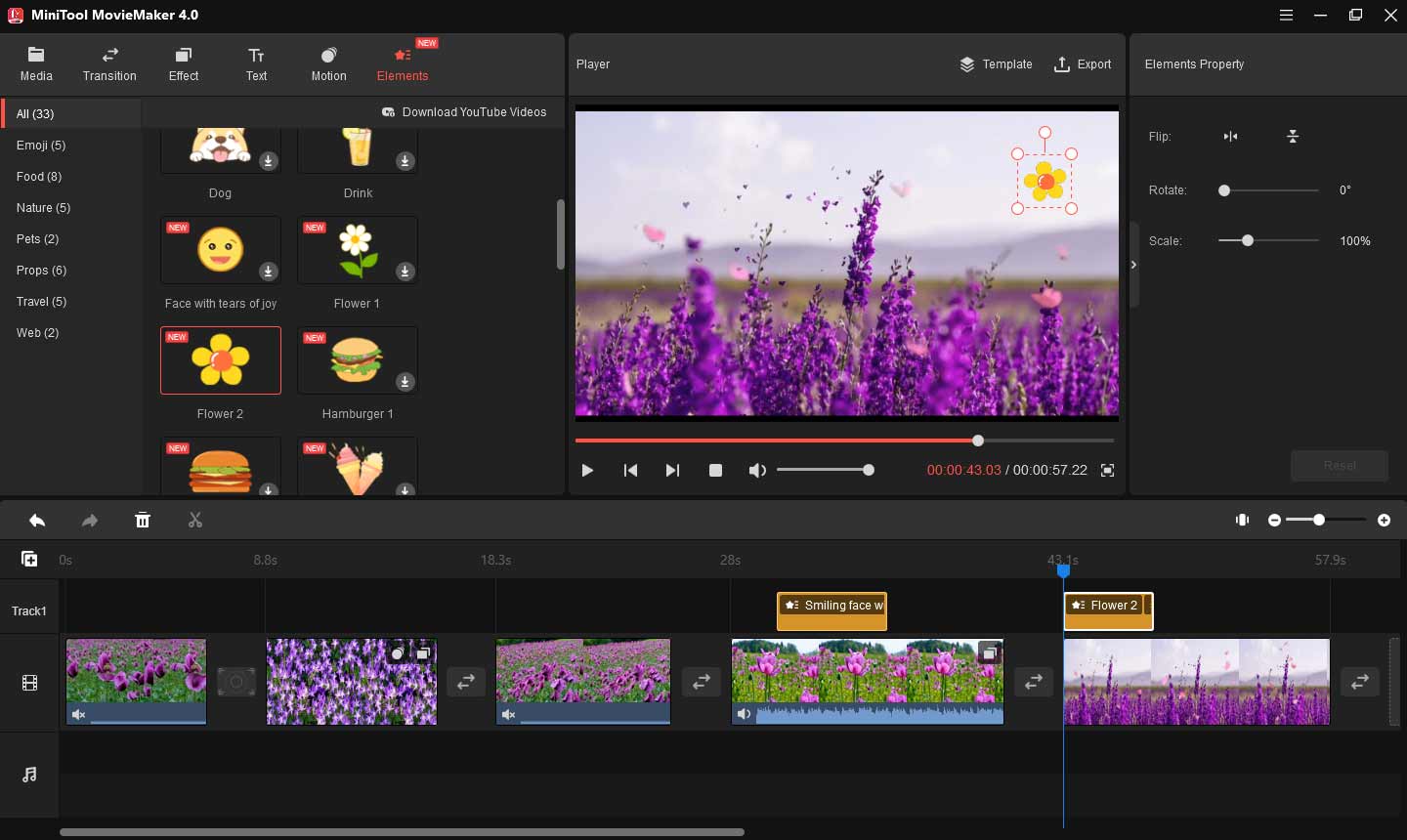 Edit audio in the video: Click the video, go to the Audio tab in the Video Property window, and you can fade in/out the audio, and change audio volume. To mute this clip, drag the Volume slider all the way to the left.
Add your background music: Go to Media > Import Media Files to upload your music and drag it to the timeline.
Step 4. Export your video.
Click the Export button on the video player, then you can give the video a name, change the format, or select the location to save it, and click Export.
#2. VideoPad Video Editor
VideoPad is a professional video editing program developed by NCH Software, and it's also a great Videoleap replacement that works on Windows and Mac.
VideoPad has a wide range of transitions, effects, and templates for intros, outs, and titles. It's also capable of splitting, trimming, cropping, and mixing videos, reducing camera shake with video stabilization, speeding up/down videos, and making looped GIF videos.
And VideoPad offers a large sound effect library and audio tools to mix music tracks, apply audio effects, record your narration, etc.
VideoPad allows you to export videos in multiple resolutions and save videos to PSP, iPod, iPhone and upload videos to OneDrive, Dropbox, or Google Drive.
Compatibility: Windows 11/10/8/7, macOS X 10.5 or above
Price: A free version of VideoPad is available for non-commercial use only
     Master's Edition: $49.99; Home Edition: $24.99; Master's Edition Quarterly Plan: $3.88 per month (The price may change later.)
Features:
Support many formats of video/photo/audio for input.
Various video transitions and visual effects.
Intuitive and fast editing.
#3. VideoPro Vlogger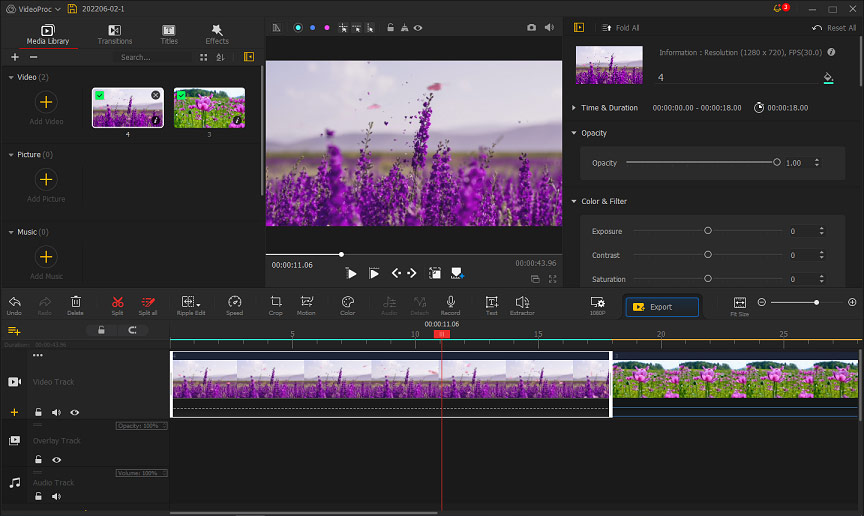 VideoPro Vlogger is another Videoleap alternative for Mac and Windows. This application enables you to make videos for many media platforms, create slideshow videos, sports videos, action videos, edit DJI videos, and more.
VideoPro Vlogger provides various tools to edit videos, audio, and images. It lets you split, crop, rotate, flip, scale videos, add motion effects, create split-screen videos, reduce background noise from the video, add filters to audio, fix image noises and grains, add image overlay, and more.
VideoPro Vlogger also has plentiful video transitions and effects as well as filters to edit video colors. As for outputs, it allows you to choose from different resolutions, but the format is MP4 or MKV only.
Compatibility: Windows 11/10/8/7, Mac OS X 10.11 or higher
Price: Free
Features:
20+ speed presets.
Speed up or slow down parts of a video.
Filters and tools for color grading and color correction.
Also read: What Is a Velocity Edit & How to Make a Velocity Edit
#4. iMovie
iMovie is a pre-installed video editing program for macOS, iOS, and iPadOS devices. If you need an alternative to Videoleap for Mac or iPhone/iPad, iMovie won't disappoint you. With it, you can easily view, edit, and share your movie on Mac.
iMovie has most of the editing tools and functions you may need to edit a video. This app can crop, rotate, split, trim videos, stabilize shaky videos, modify video color settings, adjust the playback speed, apply video transitions, and more.
Moreover, iMovie offers multiple templates for creating professional-looking movie trailers.
With iMovie, you can also import projects from iOS to macOS. Also, you can share a movie online or send it to the Apple TV app.
Compatibility: Mac OS 11.5.1 or higher, iOS 15, iPadOS 15
Price: Free
Features:
Beautifully simple interface; good for beginners.
A number of Apple-designed themes.
A great Chroma Key tool and many audio tools.
#5. Avidemux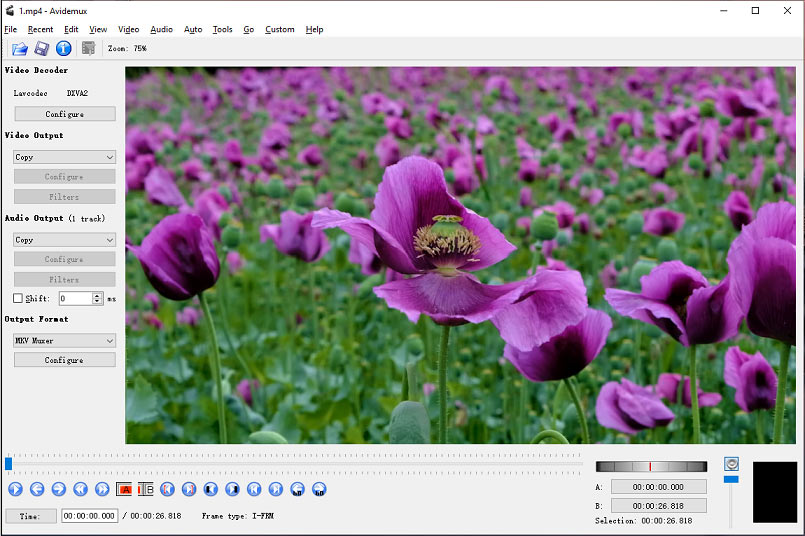 Avidemux is a free and open-source video editing software application designed for simple editing and encoding tasks. Undoubtedly, it's one of the best Videoleap alternatives for desktop computers.
Avidemux features a Video Filter Manager that's actually used for adding visual effects to the video. For instance, it makes you crop/rotate/flip videos, change FPS, add a transition, apply color and artistic filters, merge subtitles with video, etc.
Apart from that, Avidemux can also be used for transcoding video into various formats. It supports multiple container formats and video formats for input and lets you convert them into MKV, MOV, FLV, and more.
Compatibility: Windows, macOS, Linux
Price: Free
Features:
Free and simple to use.
Multiple tools and filters to enhance visual effects.
Convert videos into other video formats.
#6. PowerDirector Essential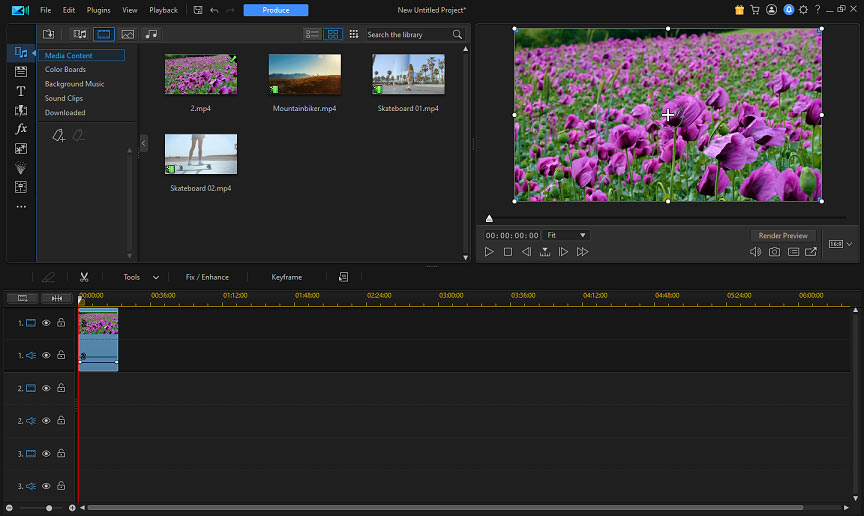 Developed by CyberLink, PowerDirector Essential is the free version of the PowerDirector video editing software. It also comes as the last Videoleap alternative for PC and Mac.
PowerDirector Essential offers various tools to edit videos like zoom, cut, and edit speed. It provides a huge collection of video transitions and filters. Also, this video editor has an audio editor.
To export videos, you need to sign in and PowerDirector Essential will add a watermark to the finished videos, but it has few output formats available.
Compatibility: Windows 11/10/8/7, Mac OS X 10.14, Android, iOS
Price: Free
Features:
Easy to navigate.
Many useful editing tools.
Various video transitions and filters.
Conclusion
To use Videoleap on your PC, you should use Bluestacks to download and install it. Alternatively, you can try these Videoleap replacements and all of them can be used for free.
If you are looking for solutions to other computer problems or want a free data recovery tool, disk partition manager, PC backup software, etc. just visit MiniTool Software official website.