This article shows you several methods to view photos in Windows 11. After learning all the ways below, you can choose the best way for yourself to
open HEIC photos
, 360 photos, raw photos, thumbnails, etc., or photos on external hard drives, iPhone, iCloud, CD…
In General, there are several ways to view photos, images, pictures, graphics, etc. in your Windows 11 operating system (OS).
How to View Photos with Microsoft Photos App?
First of all, let's see how to view images with the help of the Photos application.
If you have set the Microsoft Photos app to be the default program to open the following types of files. You can directly double-click the target photo and it will be launched through the Photos app.
.bmp
.fff
.gif
.heic
.heif
.hif
.ico
.jpe
.jpeg
.jpg
.png
.thumb
.tif
.tiff
…
If you haven't set your kind of photo files to be opened by Photos, you can do it now!
Just go to Settings > Apps > Default apps. There, enter a file type or link type and choose a default app for the type of file.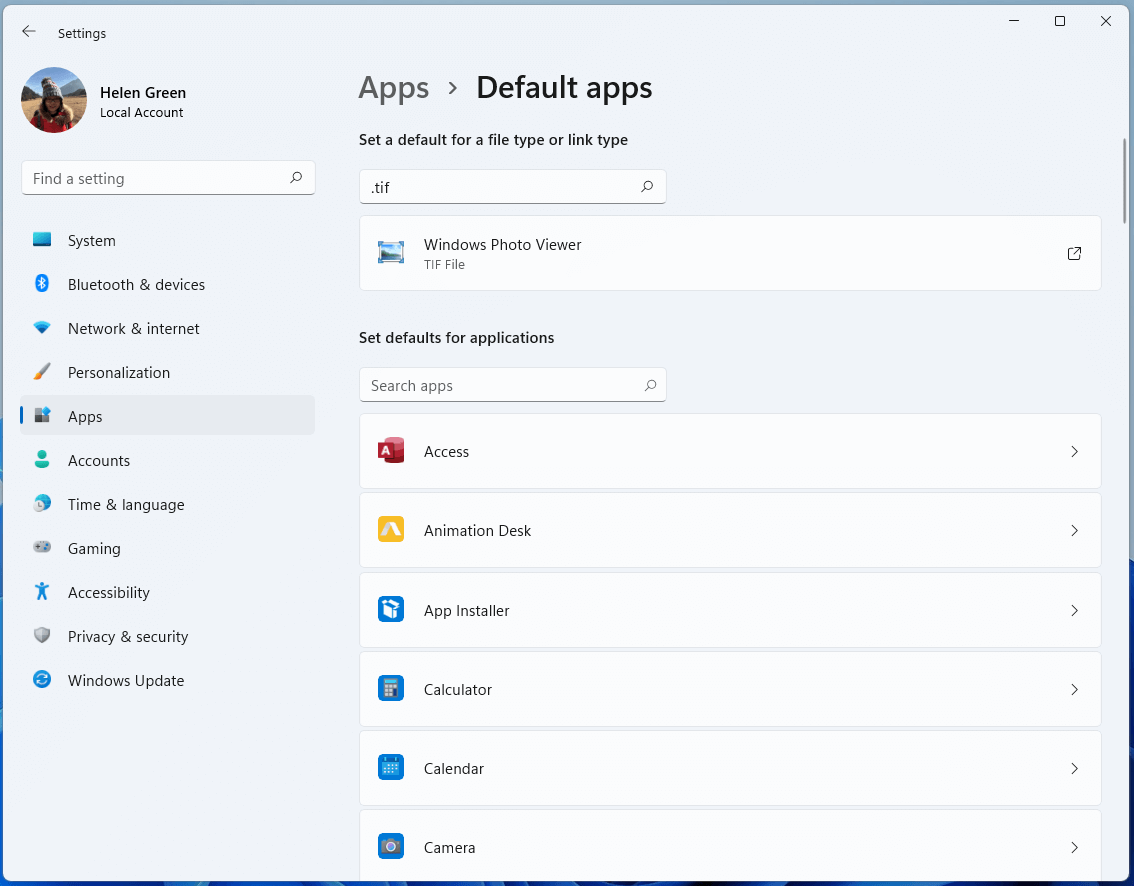 If don't want to always open this kind of file with Photos just this time, you can right-click on the file and select Open with, and choose Photos.
How to View Photos in Windows 11 by Other Photos Apps?
In addition to the common Microsoft Photos software, there are many other tools that can open photos in Win11. Just right-click on the target image and choose the app you prefer.
Photo Gallery
Windows Photo Gallery, formerly called Windows Live Photo Gallery, is a discontinued image organizer, photo editor, and photo-sharing application, which is part of the Windows Essentials tool suite.
Photo Gallery has been unavailable for download officially since January 10, 2017, as the Windows Essentials line of products has been discontinued. Yet, you can find some reliable websites that are still offering its download. Together with Windows Movie Maker, you can install Photo Gallery through the Windows Essentials package.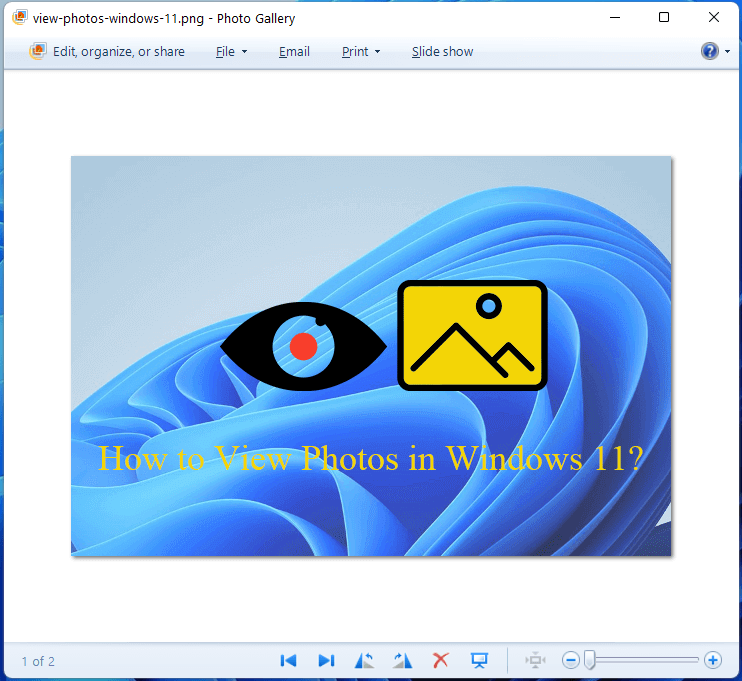 Photo Viewer
Windows Photo Viewer, formerly known as Windows Picture and Fax Viewer, is an image viewer embedded in the Windows NT family of OSes. It was first released with Windows XP and Windows Server 2003 under its former name.
Later in Windows Vista, Windows Photo Viewer was temporarily replaced by Windows Photo Gallery but was reinstated in Windows 7. It succeeds Imaging for Windows. Yet, Photo Viewer was replaced by Microsoft Photos in Windows 10.
However, in both Windows 10 and Windows, Windows Photo Viewer can be brought back with a registry tweak.
Photo Viewer can show individual photos, display all photos in a folder as a slide show, reorient them in 90-degree increments, print them either directly or by an online print service, send them in a mail, or burn them to a disc. It supports the following file formats:
PNG
ICO
GIF
BMP
JPEG
JPEG XR
TIFF
Paint
Microsoft Paint is a simple raster graphics editor. It has been built into all versions of Windows systems. Paint can be in color mode or two-color black-and-white, without grayscale mode. Once in Windows 10, Microsoft had envisioned Paint 3D as a replacement for Paint. However, in Windows 11, Microsoft announced an updated version of Paint and gave up Paint 3D.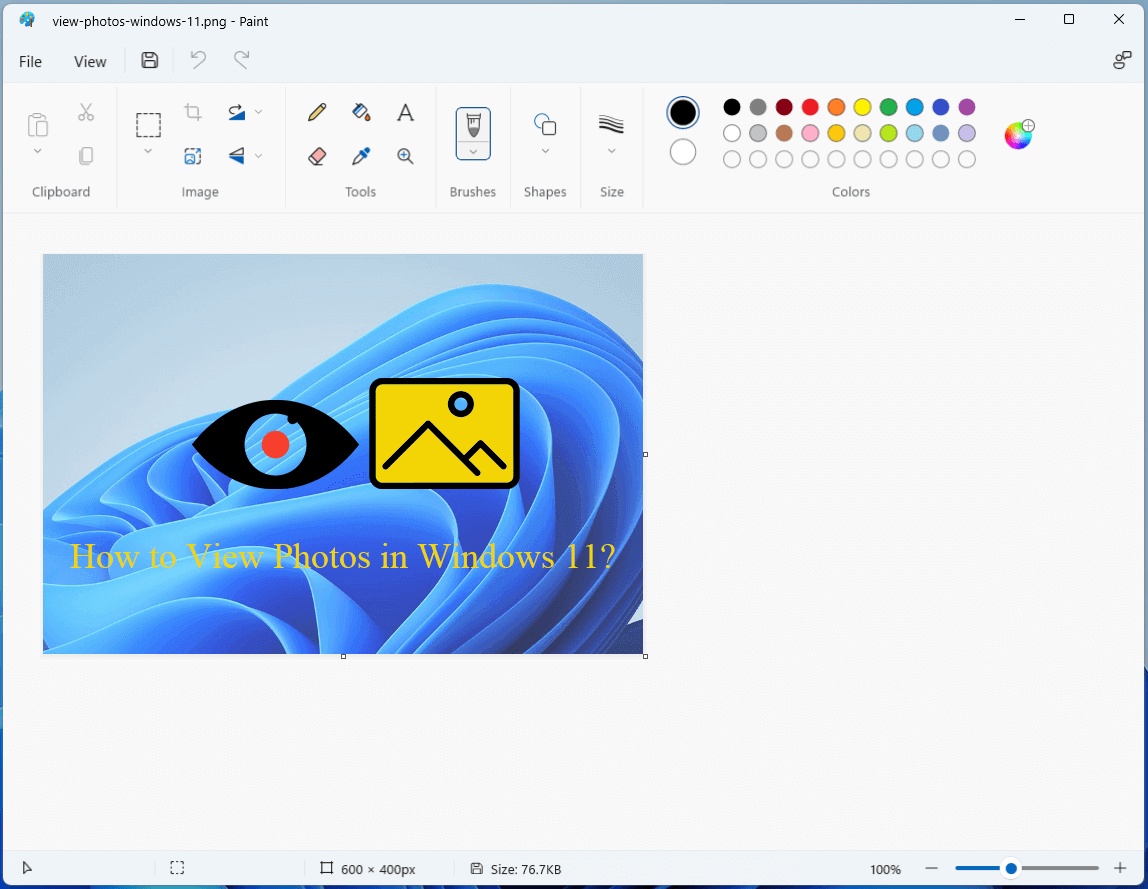 What image types does Paint support? BMP, JPEG, GIF, PNG, and TIFF.
Snipping Tool
Snipping Tool is a Microsoft Windows screenshot utility included in Windows Vista and later systems. It is able to take still screenshots of an open window, rectangular areas, a free-form area, or the entire screen. Besides, it can do some basic editing to the snapshots.
Besides the official photo editing apps, there are many third-party tools that can also be used to view photos like Photoshop.
How to View Photos in Windows 11 via Video Editors?
Actually, many media file editing programs can also open and view photos.
Windows Movie Maker
Windows Movie Maker, once also named Windows Live Movie Maker, is a discontinued video editing tool developed by Microsoft. It was also a part of the Windows Essentials software suite like Photo Gallery. So, you can still download and install it from the Windows Essential package provided by a reliable website.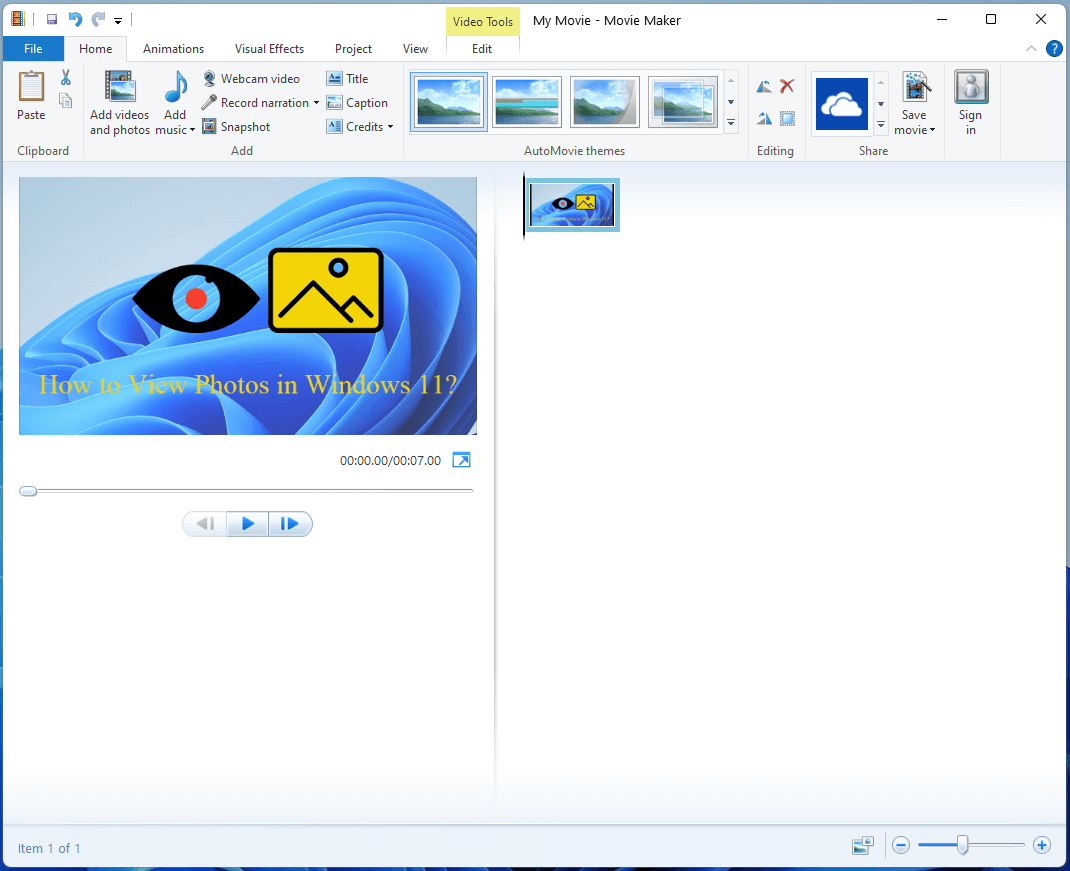 Windows Media Player
Windows Media Player is the first media player and media library app developed by Microsoft for playing audio and videos, as well as viewing photos. In Windows 8, it was replaced by Groove Music, which was replaced by Media Player in Windows 11.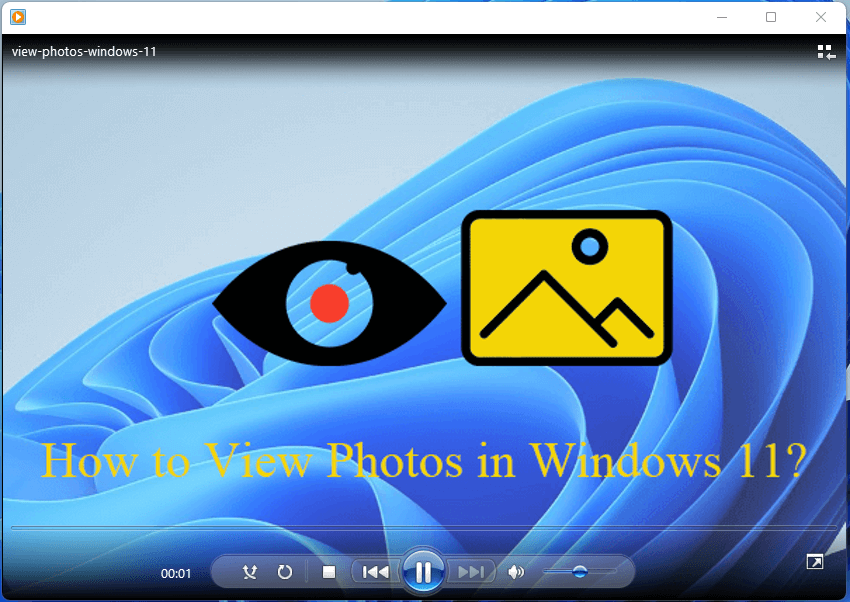 MiniTool MovieMaker
MiniTool MovieMaker is a third-party professional and easy-to-use video-creating and editing software developed by MiniTool Software Ltd. It also allows you to open, view, and edit photos by contrast, saturation, brightness, etc.
MiniTool MovieMakerClick to Download100%Clean & Safe
Just download, install, and launch MiniTool MovieMaker on your PC, import the target photos to its platform, add the photos to the timeline, and you can view them in its Player and edit with the useful tools.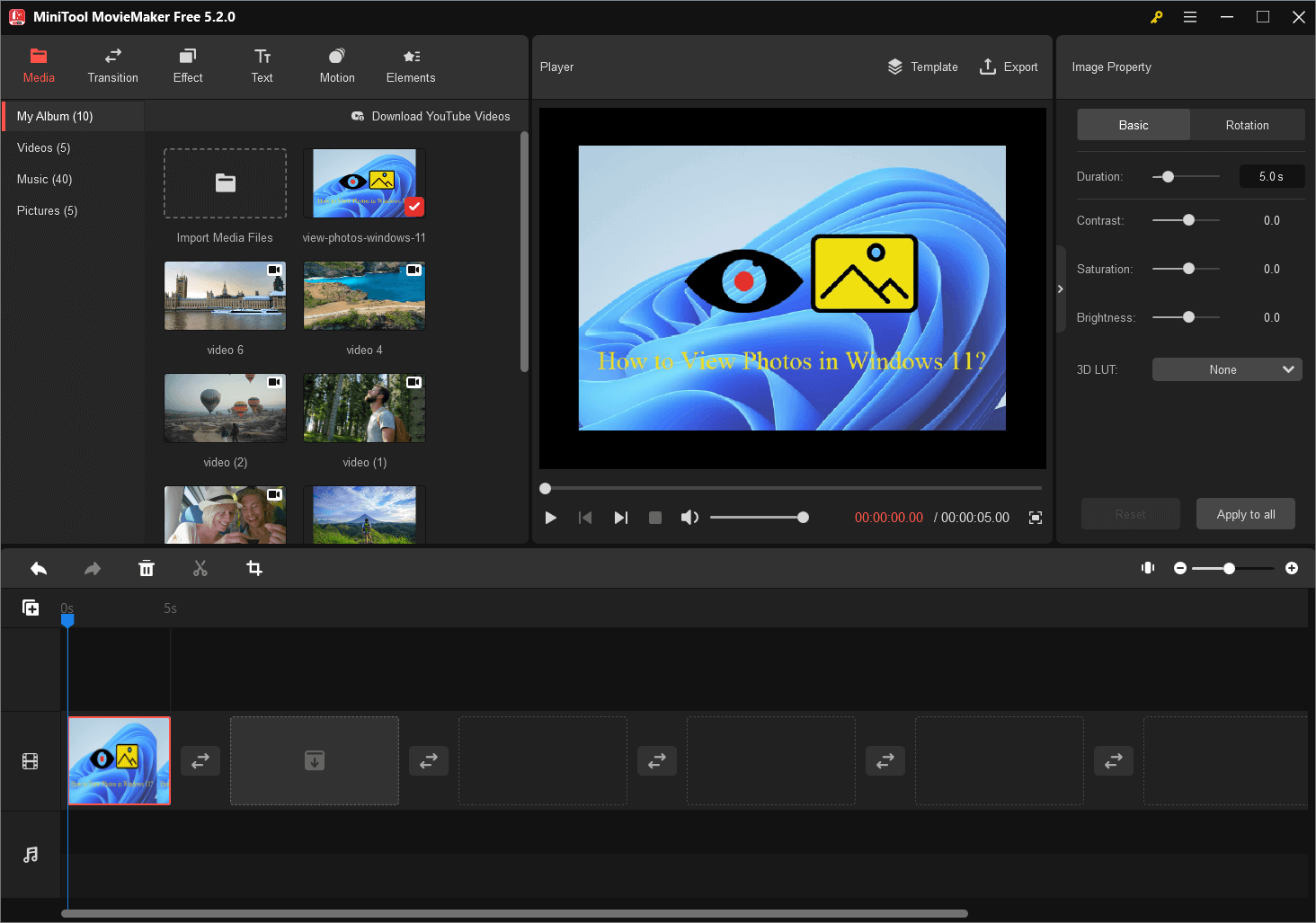 There are a lot of other media file players and editors in the market such as VLC Media Player and Adobe Premiere Pro.
How to View Photos in Windows 11 in Browsers?
Finally, you can still take advantage of browser apps to help you display photos like Chrome and Firefox.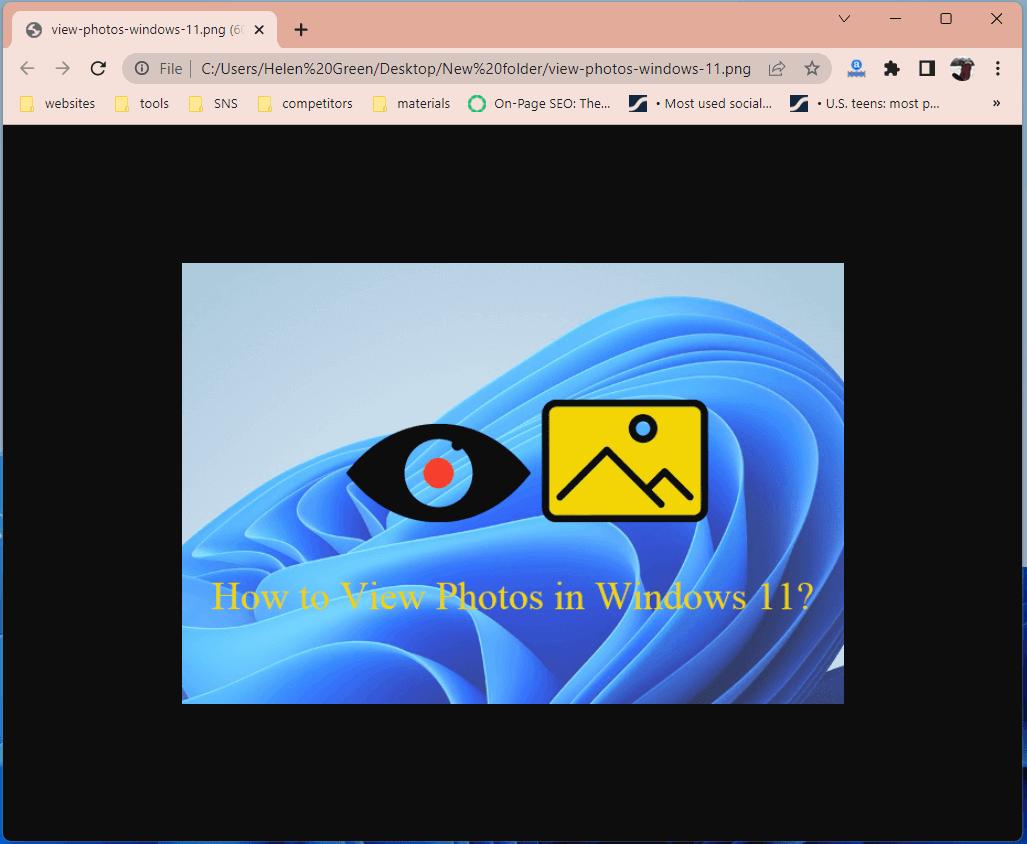 Also read: