Video effect often has the magic to take your video to the next level. It contains effects like filters, animations, transitions, overlays, and more. To get things done, you need video effect software. Therefore, in this post, you will learn the 9 best video effect software to cast the magic to your videos.
Certain video effects give a certain obvious look and feel to video. Some effects that create changes in speed, distortions, reflections, artistic filters, color correction, animated transitions, 3D elements. From blockbuster movies to online videos, the use of video effects is becoming an industry standard to grab the audience's attention.
Using the video effects software, you'll be able to add a whole range of effects and graphics to your video footage. This post will mainly focus the video effect software that allows you make color adjustments or compositing to improve the visual of your videos. (MiniTool MovieMaker is an amazing one for beginners among them.)
MiniTool MovieMakerClick to Download100%Clean & Safe
So, the content below will cover the introduction of these video effects software.
Note:
Note that each video effect software offers different effects for you. So, please go ahead to read the following content and pick the one that is fully compatible with your own needs.
Best Video Effect Software For Desktop
Best Video Effect Software for Editing
In this part, we will focus on the introduction of the best video effect software for editing. With these programs, you can do color adjustments to your video footage, add video effects, insert animations, and more. Now, let's begin our exploration!
DaVinci Resolve
Available on: Windows, Mac
If you have mastered some video editing skills and want professional video effects software, DaVinci Resolve can meet your needs. It is an advanced video editor which offers a wide range of video effects.
The effects library has extensive quality transitions and special effects plug-ins. the effect library features different transitions such as wipes and dissolves, along with over 65 GPU and CPU accelerated effects, including blurs, flares, warps, and more.  Plus, you can add third-party OpenFX plug‑ins for even more creative options.
As a well-designed non-linear video editor that suits colorists and professional video makers, it comes with in-depth editing capabilities. For the professional looking of the final videos, it features color modification and audio post-production. You can edit, mix, record, sweeten and master audio signals with the full 3D audio space.
MiniTool MovieMaker
Available on: Windows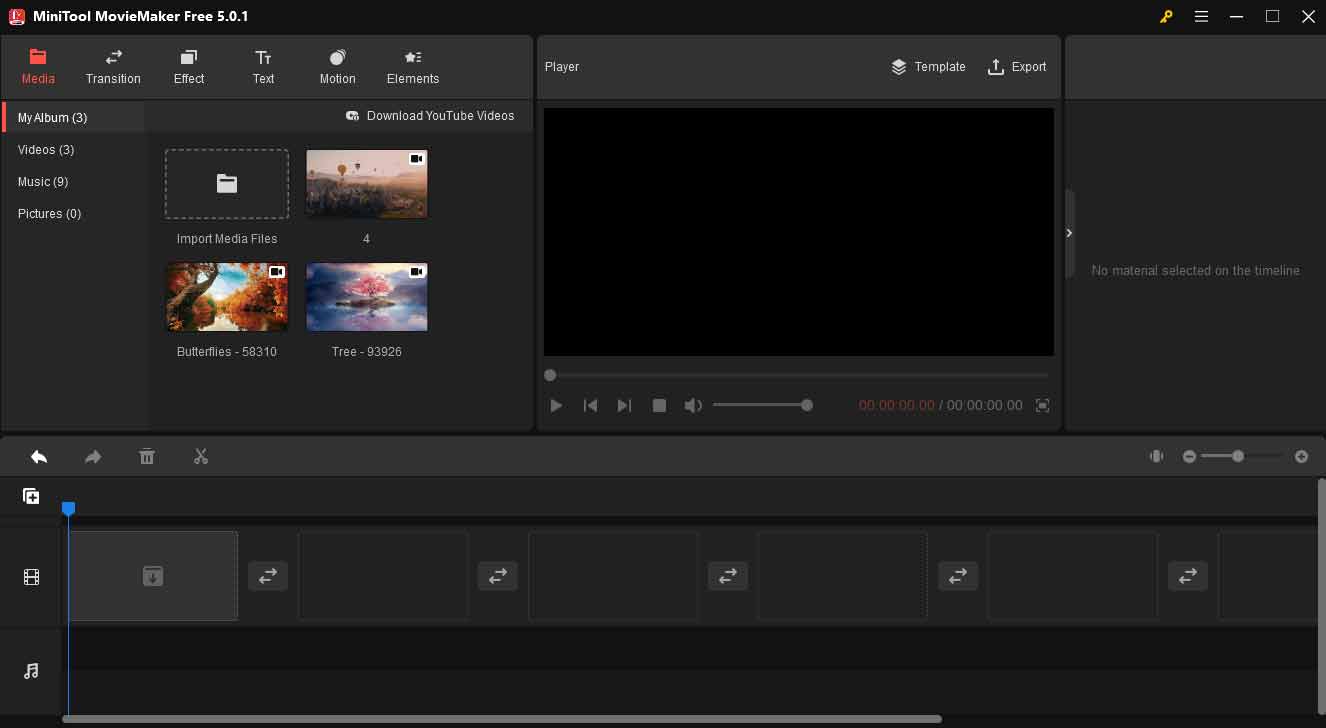 If you are just an amateur who doesn't know many video editing skills yet wants to make Hollywood-like videos quickly, then, MiniTool MovieMaker is the video effect software you should choose.
As we know, it is essential for beginners to edit videos like a pro with minimal effort. So, the MiniTool MovieMaker video effect application provides more than 200 built-in effects, including filters, transitions, animated elements, and motion effects. More than that, there are many built-in soundtracks that are free to use in your videos.
Although this video effects software is simple and easy to use as it is designed for beginners, it comes with many advanced video editing features like color correction and 3D LUT effects.
As for basic video editing features, MiniTool MovieMaker supports splitting, trimming, rotating, flipping, merging, reversing, and speeding up/slowing down your videos. It also has the ability to fade in and fade out the audio in your videos.
Want to experience these wonderful features of this video effect editor? The steps are given below explain how to apply effects to videos with this handy video effect editor:
How to Apply Video Effects with MiniTool Video Effects Software?
Step 1.  Launch the MiniTool editing software.
MiniTool MovieMakerClick to Download100%Clean & Safe
Download MiniTool MovieMaker by clicking the button above and installing it on your computer. Launch the program and enter the main interface.
Step 2. Upload the video footage to the program.
After entering the main user interface, click Import Media Files to import the video files. And then drag and drop them onto the timeline.
Step 3. Apply effects to videos.
Option 1: Apply a filter to a video.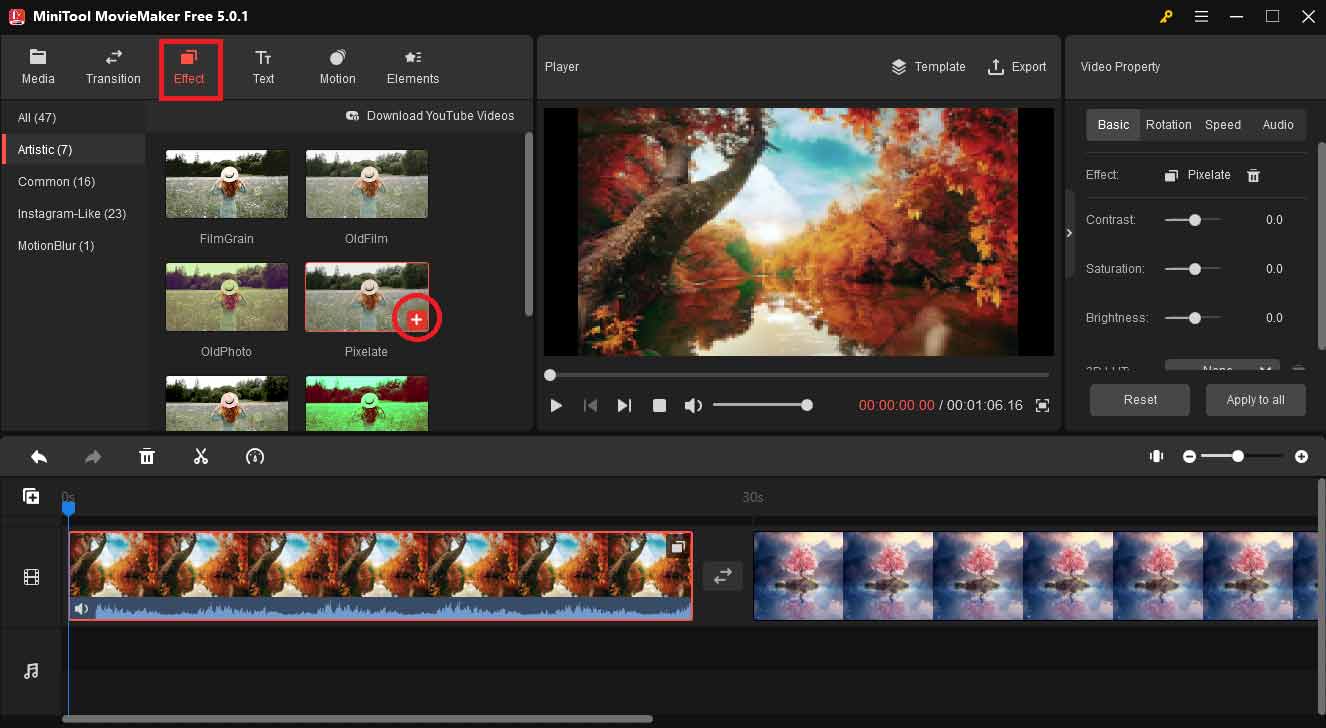 Target the clip on the timeline where you want to apply a filter. Go to Effect, and choose the desired effect. Click the + icon to add the effect to the video. Or drag and drop the desired effect to the target clip.
Option 2: Add a transition between two clips.
Select the clip where you want to add a transition next to it. Head to Transition. Drag and drop the wanted transition to the location between two clips. Or right-click the transition, and select Apply to All to add the same transition to all clips on the timeline.
Option 3: Apply motion effect to a video.
Locate the target clip on the timeline. Navigate to Motion to access the motion library. Click the + button to add motion effects to the clip. Or drag and drop the motion effect to the target video.
Option 4: Apply the 3D LUT effect to a video.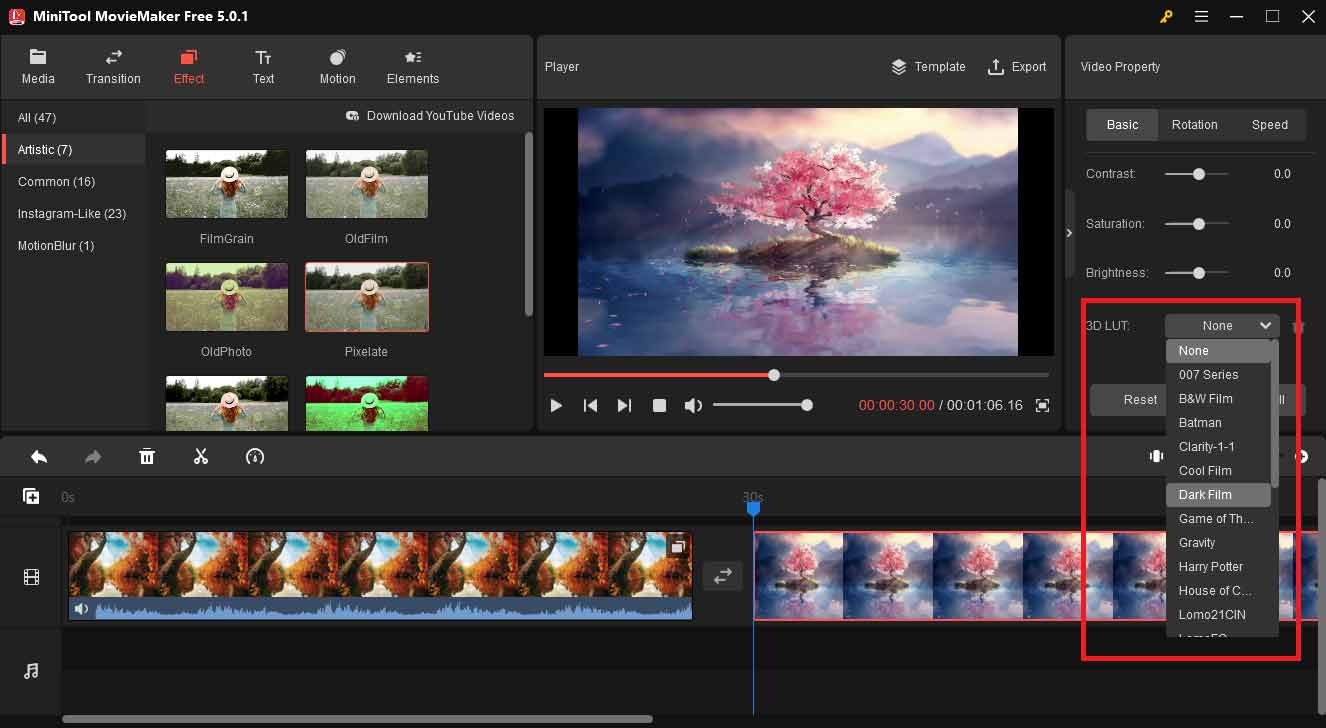 Click the target video clip on the timeline to open the video property window on the right screen. Find the 3D LUT and click the None next to it, and select the desired effect.
Step 4. Export the final video.
You can make other edits to the video or export it. To export the video, tap the Export button, then rename the video file, and change the video format, destination folder, and video resolution. When done, click Export.
MiniTool MovieMaker is an amazing video effect software that helps me create professional-looking videos. It is extremely easy to use for beginners!Click to Tweet
Best Video Effect Software for Compositing
Compositing in the video is a type of visual effect. When compositing video, images from separate sources are added to live-action video footage, and the entire image undergoes color correction to create one cohesive moment. We can see this technology in 3D animations. You can realize it using the following video effect software.
After Effects
Available on: Windows, Mac
Created by Adobe Inc., After Effects is a complex special effects software package to seamlessly make visual effects, motion graphics, and compositing. It's used across many industries, including film production, animation design, and video game development.
It boasts various tools and extensive functionalities. It is capable of creating 2D, 3D, and 360 degrees effects for video projects. It can be used for animation, titles, and composing visual effects.
This program is regularly updated by Adobe to add more features. The latest version of After Effects adds new features such as the composition profiler, AI-powered rotoscoping, a 3D transform tool, speculative previews, and other performance improvements.
In addition to updates, Adobe After Effects also has a massive library of plugins, which enable you to add more visual effects to your collection and new features that will extensively improve your experience while editing videos.
HitFilm Pro
Available on: Windows, Mac
HitFilm Pro by FXhome is a non-linear alternative to After Effects. It can perform various functions including video editing, compositing, and VFX. This VFX software for PC is a favorite among artists, video editors, filmmakers, YouTubers, and small-scale studios for its industry-leading and powerful tools such as chroma key, particle effects, 2D and 3D motion tracking, and more.
Hitfilm Pro has powerful screen simulation and sky replacement capabilities. Its excellent Chroma Key function gives you complete control over color correction and edge detail, while the visual effects library stands strong with over 800 different options.
It also supports powerful plugins that you can use to modify its core functionality. Meanwhile, the built-in video stabilizer helps you reduce camera shake and make your video look more professional.
Apple Motion
Available on: Mac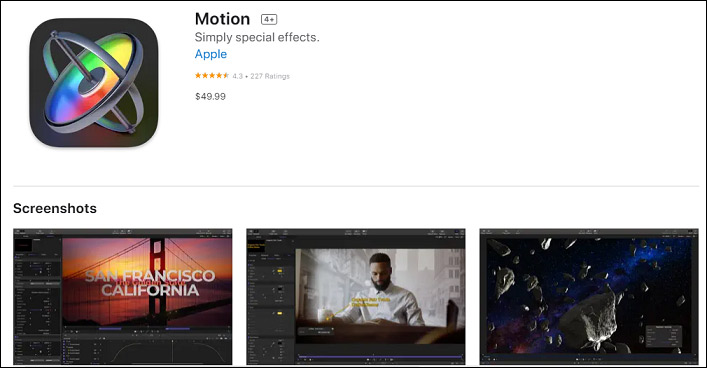 Designed for video editors, Apple Motion is also an excellent choice for users looking for powerful special effects software and compositing tool. It is a powerful motion graphics tool that makes it easy to create cinematic 2D and 3D titles, fluid transitions, and realistic effects in real-time.
As a live video effects software, it is perfectly optimized for Mac. From the native interface design to seamless performance across playback and rendering, it's as smooth an experience as you can expect. There are real-time previews so you don't have to wait for animations to be rendered before you can view them.
Blackmagic Fusion
Available on: Windows, Mac
Blackmagic Design describes Blackmagic Fusion as "the world's most advanced visual effects, 3D, VR and motion graphics solution". Over the past few years, it has been the preferred visual effects software for some of Hollywood's biggest blockbusters such as Ant-Man and Empire.
With this program, you have a wide range of tools at your disposal, including VR and 3D support, GPU accelerated performance, unlimited network rendering, stereoscopic 3D effects, and more.
If you've used the video editor DaVinci Resolve by Blackmagic Design, Fusion's interface will feel very familiar. You can use the video editing software to edit your video, add effects and collaborate in real-time on the same project simultaneously.
Best Video Effect Software for Phone
On your mobile phone, you can also access video effects to make your video looks more attractive. In this part, we are going to introduce some of the best video effect editor applications to you.
Videoleap Editor by Lightricks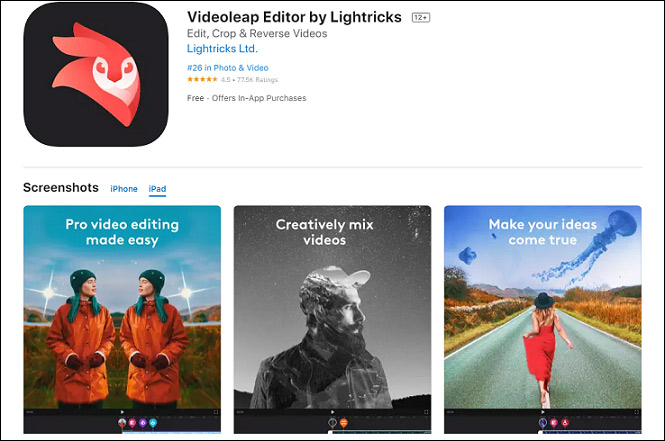 Available on: Android, iOS
With a video editor and easy-to-use interface, this video effect editor comes with editing tools such as keyframe animations, green screen compositing, non-destructive video editing, and an intuitive timeline with zoom for frame-by-frame precision.
With it, you can mix videos and images to create double exposures, and customize layers with transformation, masking, and blending modes. As for clip editing, you can trim, split, duplicate, flip, mirror, and transform your video. Color correction and aspect ratio adjustment are also supported. Even more, the sound effects are also accessible.
LumaFX
Available on: iOS
LumaFX is also a fun and powerful app for layering customizable video effects and color correction. You can apply color effects, styles, blurs, and distortions in any order to create custom effects.
With this app, you can start with presets and adjust parameters to customize, layer multiple style effects and colors, and add unlimited keyframes to adjust your effect or color at any frame. You can also add audio effects to make the videos more interesting.
VivaCut
Available on: Android, iOS
VivaCut is a powerful video editor that's an excellent option for getting your TikTok videos to stand out with cool effects. It also comes with a chroma key feature. This allows you to record a green-screen video and then layer it over your chosen background.
Once you've recorded your video, you can import it into the VivaCut app and add effects. The app offers a wide range to choose from. You can add transitions between scenes, and even blend videos together to get some really neat effects.
Conclusion
After reading this post, we have learned the 9 best video effect software for different platforms. Depending on the video effects you want, you can choose different tools to get things done. You can also achieve desired video effect on your desktop or mobile phone.
At last, please do not forget to contact us via [email protected] if you have any questions or encounter any problems while using MiniTool MovieMaker.