With the widespread application of VR technology, more and more people watch VR videos. For your convenience, this article lists the best VR video players over the years. If you need an excellent video editor built-in a video player, try MiniTool software.
What is VR?
VR, short for virtual reality, is a simulated experience created by a computer that wears a head-mounted display and some form of input tracking.
Applications of virtual reality can include entertainment and educational purposes. Other, distinct types of VR style technology include augmented reality and mixed reality.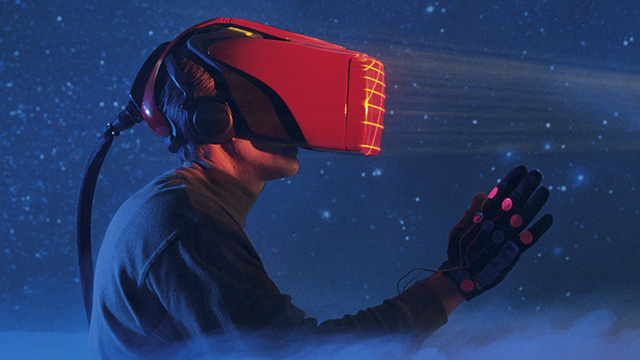 How to stream VR? 
To stream VR videos, you just need a professional VR video player. The following will introduce 6 best VR video players. Just pick one and you can enjoy any VR videos right now.
Top 6 Best VR Video Players
VR Gesture Player
FreeVRPlayer
VR Player
Homido 360 VR player
VR TV Player Free
SkyBox VR Player
1. VR Gesture Player
Supported OS – Android
If you want to watch VR videos on your Android device, consider using VR Gesture Player. As a professional VR video player, the software can highlight gesture control.
Through the phone camera, the gyroscope sensor and related keywords can realize the VR experience. It supports 2D video in SBS with VR headset, SBS and top-down 360 / 3D video, and YouTube online video.
Related article: Download Video from Website
2. FreeVRPlayer
Supported OS – Andriod, iOS
FreeVRPlayer is a lightweight VR video player free that can save the storage space of the device to store more large-capacity VR videos.
It's not just a VR video player, it can also stream and download VR videos from the web, and it excels when entering the VR world.
3. VR Player
Supported OS – Android, iOS, Windows
VR Player is a powerful media player designed specifically to watch immersive content with an HMD. It supports playing VR videos on Windows, iOS, and Android.
With the free service of VR headsets such as Oculus Rift, VR fans can easily access 2D, 3D SBS, 3D top/bottom video and even 360-degree video through this software.
4. Homido 360 VR player
Supported OS – Android, iOS
Homido VR player is designed to pair with a Homido headset. This player offers a lot of features and supports various video formats. Whether it is 2D, 360 side by side or 360 up and down, Homido can provide the best support.
The prominent feature of this player is the built-in web browser, you can stream 360 content from YouTube, Vimeo, Dailymotion, and Homido's own website.
5. VR TV Player Free
Supported OS – Android
VR TV Player provides a modest user interface. This player application has all projection types such as Sphere, Cube and other projection types required to play VR video.
Fisheye is the best feature of this player, and it allows users to split the video so that your eyes are not tired. Only you need to make sure it is properly adjusted between the pupil lens and the VR headset.
6. SkyBox VR Player
Supported OS – Windows, Mac
SKYBOX allows users to wirelessly transfer video from a computer to a mobile device without causing quality degradation. The player can also stream a video on multiple devices at the same time.
It supports all VR platforms including Oculus, VIVE, Gear VR, Cardboard, Daydream HTC VIVE, etc. More importantly, when watching 2D or 3D video, users can choose from many VR theater systems, including movie theaters, space stations, and voids.
Bottom Line
Now you know the best VR video players. It's time to make your satisfying VR video player take you to experience the virtual reality world. If you have any questions or suggestions about it, please let us know via [email protected] or share them in the comments section below.