Have you ever thought that one day you can make Hollywood-level visual effects videos or even movies yourself? Well, this post will detail the top 6 VFX software. With them, you can easily create stunning visual effects in movies and videos. Just need some video effects to polish your video? Try MiniTool MovieMaker.
What Is VFX?
VFX is an abbreviation for visual effects, which is the process of creating or manipulating images outside the context of a live-action shot in filmmaking and video production. The process of integrating real shots and CG elements to create realistic images is called VFX.
Best VFX Software
Autodesk Maya
The first VFX software on our list is Autodesk Maya, commonly shortened to just Maya. It is 3D computer animation, modeling, simulation, and rendering software that runs on Windows, macOS, and Linux.
With it, you can use fascinating animation tools to bring characters to life, use intuitive modeling tools to model 3D objects and scenes, create realistic effects, and more. Besides, it was used for producing many films, such as Ice Age, The Matrix, Avatar, and many more.
Blender
Another powerful VFX is Blender. It is a free and open-source 3D creation suite that works on Windows, Mac, and Linux. Its broader features make it one of the top VFX software suites for beginners and professionals.
The program can be used to create animated films, visual effects, works of art, 3D printed models, dynamic graphics, interactive 3D applications, virtual reality, and computer games. Additionally, it has a big community that offers a wide range of tutorials and courses.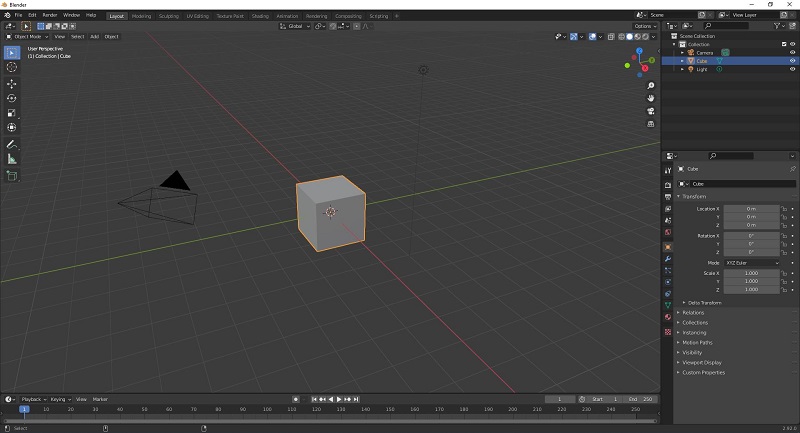 Nuke
Nuke is a node-based digital synthesis and visual effects application developed by Digital Domain for post-production of TV and movies. Available on Windows, Mac, and Linux, it is incredibly versatile, customizable, and user-friendly.
Besides, Nuke is being widely used by many companies like DreamWorks Animation, Blizzard Entertainment, Walt Disney Animation, etc., for compositing 2D and 3D movies, animated cartoons, animation movies, etc.
SideFX Houdini
Houdini, developed by SideFX, is a 3D procedural program for modeling, rigging, animation, VFX, appearance development, lighting, and rendering in film, TV, advertising, and video game. The software pays more attention to procedural generation.
Houdini is most commonly used to create visual effects in movies and games. And it is used by major VFX companies such as Pixar, Walt Disney Animation Studios, DreamWorks Animation, etc. Besides, it offers 4 different versions to cater to your specific needs.
Adobe After Effects
Another outstanding VFX software is Adobe After Effects. Developed by Adobe Systems, it is a digital visual effect, motion graphics, and compositing application that is compatible with Windows and Mac, and it can be used for film production, TV production, and video games.
With this industry-standard motion graphics and visual effects software, you can easily create cinematic film titles, intros, and transitions, remove objects from clips, animate logos or characters. 
Besides, it can also function as a basic non-linear editor, audio editor, and media transcoder.
FXhome HitFilm Pro
HitFilm Pro claims itself the industry-leading, with powerful chroma key, particle, and text tools – not to mention the world's biggest VFX software toolkit. Unlike the above 5 tools, HitFilm Pro is more like a video editor with some built-in special effects.
The program provides you with 880+ VFX and presets. In addition, HitFilm Pro supports a variety of media file formats, including all the most commonly used video, image and audio file types, as well as various 3D file formats.
Also read: 4 Free 3D Animation Software You Must Have
Bottom Line
That's all for the top 6 VFX software. Pick up the most suitable one to create a masterpiece with ease. If you have any questions or suggestions about MiniTool software, please let us know via [email protected] or share them in the comments section below.