Are you hunting for the best 3D video maker to catch the eye of your video watchers? If yes, you've come to the right place. To help you make a video stands out, this post will introduce the 6 best 3D video makers you must know. (If you need a free 2D video editor, MiniTool MovieMaker is a great option!)
Nowadays, most social media platforms allow users to post videos. As a result, your videos may be submerged like other ordinary video clips. That is why many people look for new video technology. 3D video is just the engaging video type. The following are some of the best 3D video makers you seeking for.
Maxon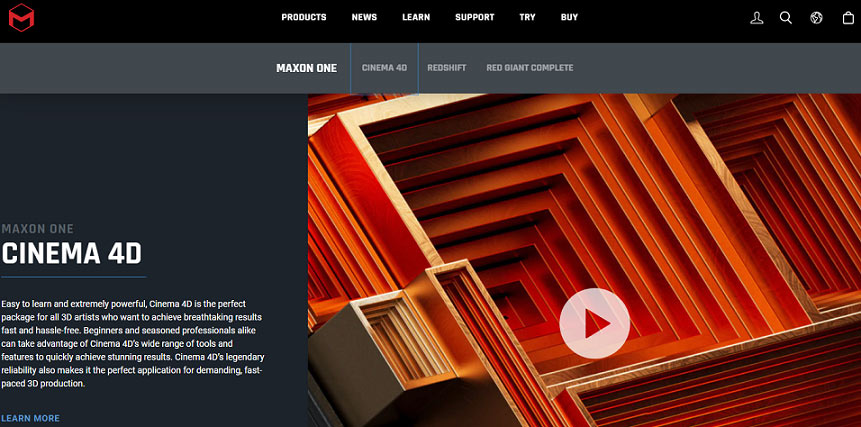 This Microsoft 3D movie maker is a simple and amazingly effective instrument due to its instinctive and coherently organized interface. The 3D video maker app can effectively program whether you are a proficient or non-professional producer.
Also, this capable 3D video maker app is idealized for 3D Animation, GPU Rendering, VFX, and Motion Design.
Features:
Its fast, powerful, and stable toolset make the workflows handier and potent for design, motion graphics, and all kinds of visualization professionals.
It is completely prepared with GPU-accelerated rendering permitting users to form and change over 3D video quicker and smoother.
Also read: Top 5 3D Players to Play 3D Movies on Windows and Mac
Magic3D Maker
Magic3D Maker is a perfect program for anybody who has never used 3D video maker online before. The interface is straightforward and you can learn easily, and the program comes with an instructional guide to assist you along the way.
Features:
It is easy to use and free for 3D creation.
It Includes lots of ready-made material.
It can export video files to many different formats.
webdew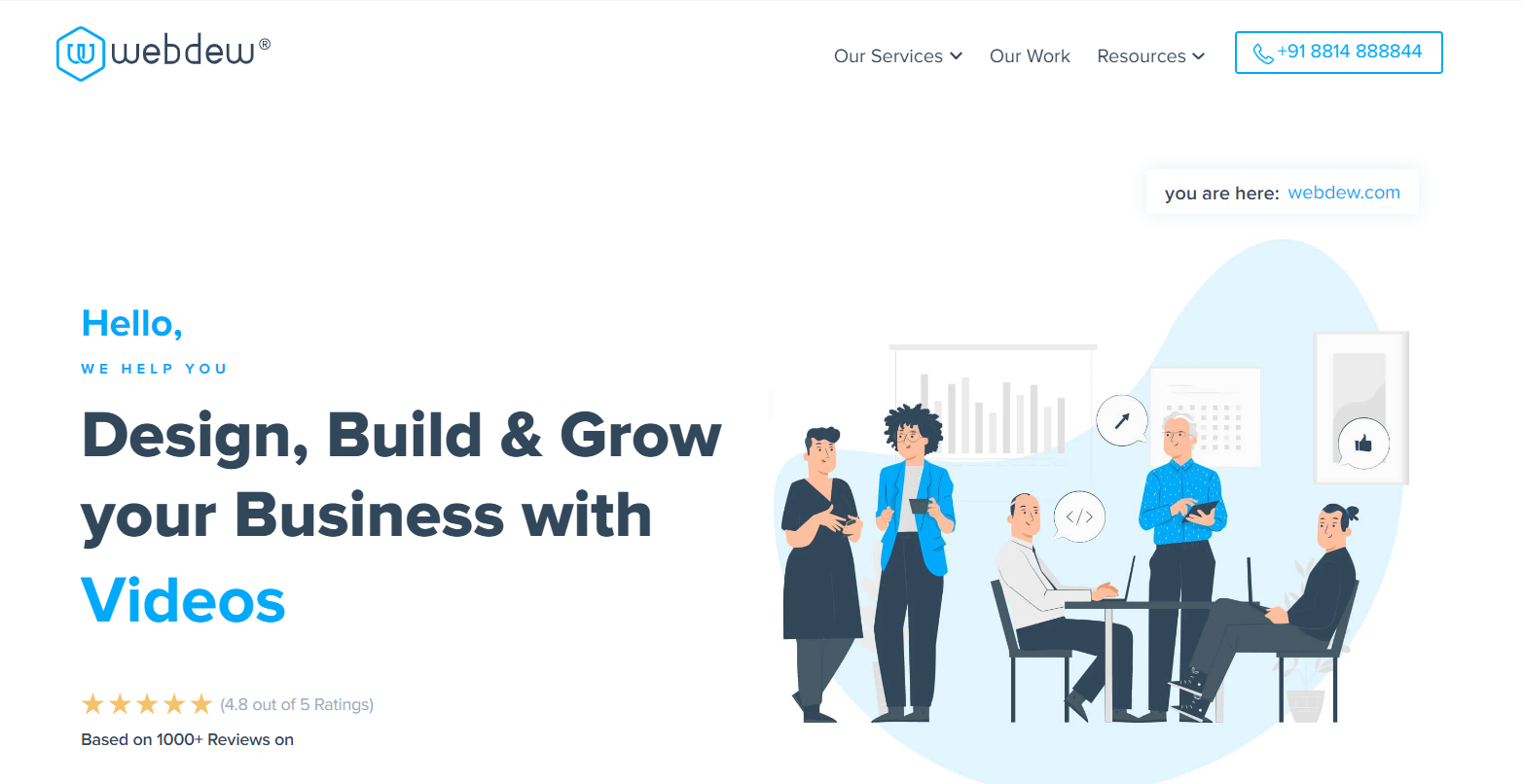 webdew is a perfect example of 3D video makers. They help people to represent their thoughts in 3D view so that the audience can easily understand the concept and take the desired action right away. Not only 3D, but webdew professionals also have a good hold on product demo videos, explainer videos, video ads, testimonial videos, and onboarding videos,. Etc.
3D animation created by the experts of webdew beats all the softwares as each video includes a human touch. No matter whether you are a dentist or running an IT company, webdew can help you showcase your thoughts effectively. So, what are you waiting for? Get ready to generate leads with webdew without breaking the banks.
Vidmore Video Converter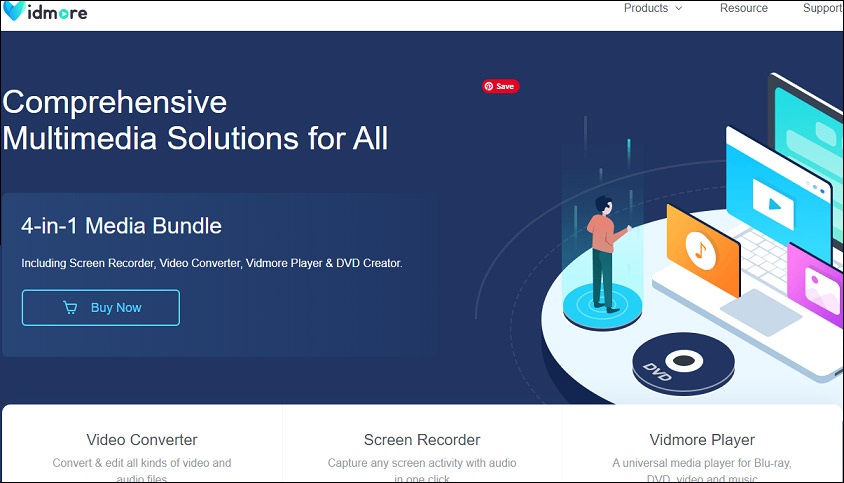 Vidmore Video Converter is an awesome 3D video maker that can hugely help you make splendid 3D videos and convert your media files to any other format. You can also edit your files before conversion and convert them without hassle.
With it, you will get a brilliant 3D video maker online. You can trim/rotate/crop your files, add a watermark to them or change the brightness/contrast/saturation/hue of the media files.
Furthermore, you could also enhance the video quality and compress large files to a smaller size.
Features:
It has high-quality output files and a fast conversion speed.
It is also a 3D video maker MV creator and GIF maker.
It enables users to export 3D videos files to all standard media formats like AVI, MP4, MKV, MOV, etc.
Video Enhancer can improve video quality.
Also read: Solved – How to Convert MOV to GIF on Different Devices [MiniTool Tips]
Wax
Wax is a free 3D video maker and open-source software for professional and non-professional creators. It has the Chroma Keyer effect, which enables users to put visual effects and post-production techniques to put two images or videos together based on the same hues or Chroma range.
Additionally, it enables users to render and save video output in AVI file format.
Moreover, this software can work and function in two modes – as a standalone 2D and 3D maker and as a plug-in to different video editors such as Adobe Premiere, etc.
Features:
It enables users to specify the file names and save paths.
It has video options, including video dimensions, frame rate settings.
Jahshaka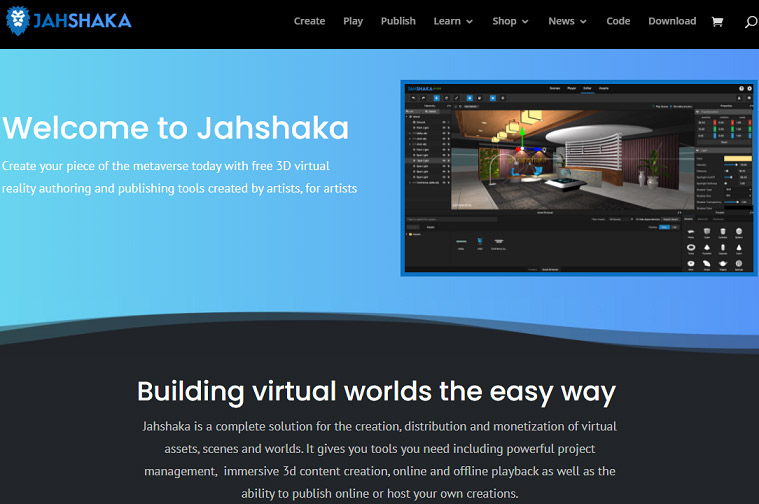 Jahshaka is an open-source, free 3D video producer with a real-time editing framework. This program engages users to create well-creative 3D videos, VRs, and animations.
In addition, it has seven core modules, namely Desktop, Editor, Player, Assets, Effects, and Avatars. These fantastic features enable users to create with much dexterity.
Features:
It offers an end-to-end workflow with modules for animation, effects, scenes.
It has asset management, previews, playback, materials, and avatars.
It is equipped with real-time scene creation to a rich 3D toolset.
Also read: 4 Free 3D Animation Software You Must Have
Conclusion
Based on the sharing above, you must have known the best 3D video makers fit you most. If you want your videos to stand out and attract attention on social media, try these tools now!