There are many reasons to use the picture stencil maker too. You may use it in decorating, making a portrait, or furnishing the wall. In this post, we will introduce 5 free picture stencil makers to turn the photos into stencils. Just read it to start your creation.
The content below covers the top 5 picture stencil makers that are divided into online tools and stencil maker apps. You can choose the suitable one depending on your platforms.
You can also use the free video editor to make short movies from pictures with music easily – MiniTool MovieMaker.
Online Picture Stencil Makers
Free Picture Stencil Maker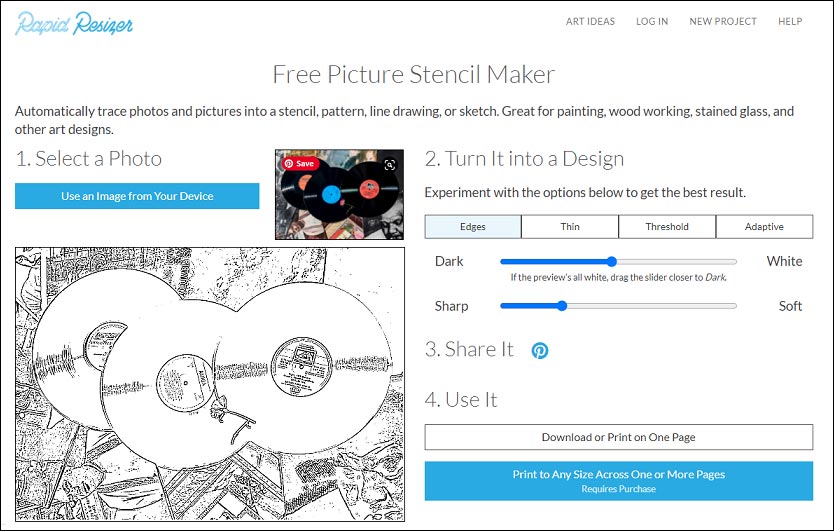 Free Picture Stencil Maker is the first online picture stencil maker. When you visit the website, all you need to do is upload an image and simply wait as the tool processes and displays the output within just a few seconds.
It allows you to customize the stencil and apply the effect like edges, threshold, or adaptive. You can also adjust the sharp and dark options, and check in real-time to preview the result. When you finish, you can download the picture or print it directly from there.
If you want to transform the photo to painting, you can check out Top 6 Apps to Turn Photos into Paintings on Computer and Phone.
Photo2Stencil
Photo2Stencil is also an online free picture stencil maker. It is one of the best suitable tools for different requirements. With it, you can create vector stencils in SVG format for laser cutting and similar tasks and obtain results based on a single color or three different shades. It is able to scale any picture of any quality, guaranteeing you an excellent final result, and also allows you to cut the photo directly on its site.
You may also like 5 Best Picks of Online SVG Animators.
Stencil Creator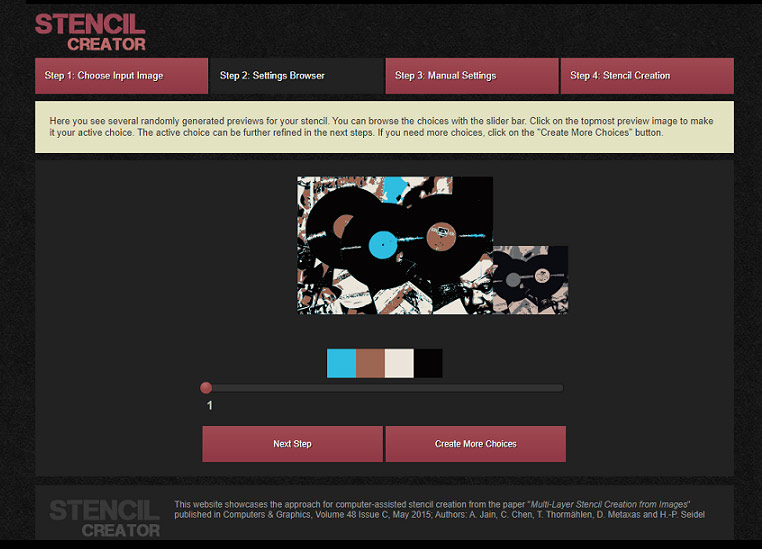 Stencil Creator is also a great stencil maker for pictures. It is an artistic tool for recreating your image into painting styles after you upload the image, it will display some unique styles that you can choose to adopt on your picture.
You can make changes to the stencil in an avalanche of aspects such as contrast, color mapping, and stencil levels. Other than that, you are able to edit the already chosen style by mixing and making changes in the color. It also lets you apply a photographic filter and even draw on it.
Free Stencil Maker Apps
Fx Stencil (Android/iOS)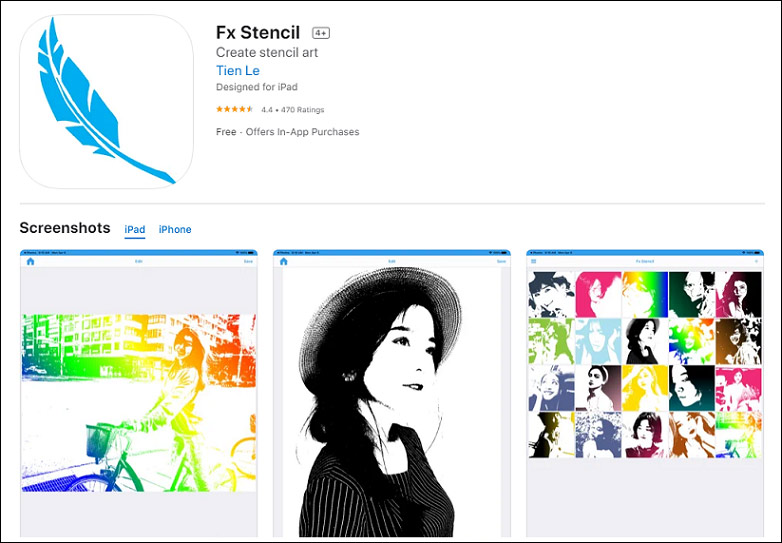 Fx Stencil is one of the best picture stencil maker apps that enables you to make a clear stencil from any photo. With this app, you can create an original stencil, a coloring book, or an unusual portrait easily.
For the stencil, there are many different colors that you can use. As the image source, you can upload a photo from the gallery or take a snapshot with your camera roll. The basic editing tool is also available like cropping. When you are done, you can share the resulting picture through Facebook and email, or save it to your device's album.
Sketch Art Photo Editor (Android)
Sketch Art Photo Editor is also an amazing picture stencil maker application. It will help you create a high-quality stencil from your original photo in just a few steps.
To transform the picture into a stencil, you can select an image from your phone's gallery or take a new photo with your camera. Then this app will generate a stencil automatically. After that, you can edit the resulting picture and explore a collection of textures and various backgrounds to apply.
Conclusion
With any of these picture stencil maker tools, you can convert photos to stencils for different purposes. Just pick your favorite one to unleash your creativity now!