How can I improve video quality? The most convenient way is to utilize online video quality enhancers. Here are some of the best online video enhancers that you can use to improve video quality. If you need more video-editing features, try MiniTool MovieMaker.
What is a video enhancer?
A video enhancer is a professional tool designed to help you improve video resolution, stable shaky videos, remove background noise, adjust brightness, saturation and contrast, and so on.
The following will introduce some of the best online video quality enhancers that let you polish your videos.
Best Tools to Enhance Video Quality Online
Kozia
HDconvert
Clideo
Ezgif
Adobe Spark
Clipchamp
1. Kozia
Kizoa is an online slideshow maker and video editor that gives you access to a huge library of visual effects and you can apply them to make the colors in the video more vivid or add pre-animated elements to the video.
If you want to use all the filters and visual effects provided by this online video editor, you must purchase the premium version of Kizoa.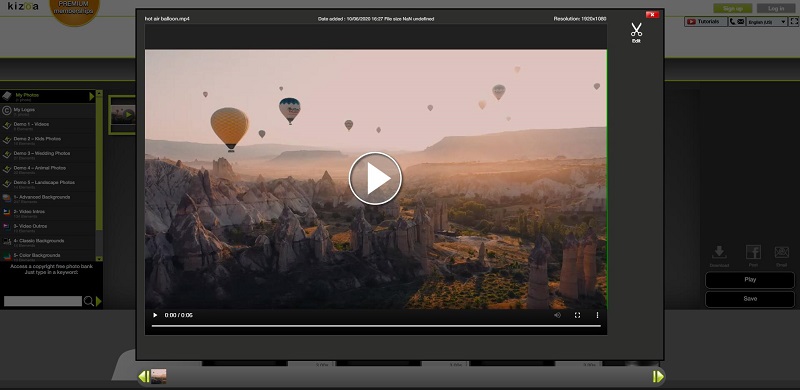 2. HDconvert
HDconvert is a video file converter that allows users to change the format of video files. Besides, the platform also allows you to enhance the video quality by changing the resolution of the video file.
You can choose from a variety of video resolutions from 240p to UHD 4K. If you want to export video files in Full HD, Ultra HD, or 4K resolution, you must purchase the premium version of HDconvert.
3. Clideo
Clideo is a multi-functional platform with lots of image, audio, and video editing tools. You can use it to correct video colors to improve video quality.
Its Adjust Video tool allows you to adjust brightness, contrast, saturation, add vignette, and fade to your videos. However, this online video quality enhancer cannot process media files larger than 500 MB.
4. Ezgif
Ezgif is a simple online animated GIF maker and image editor that also offers basic video editing tools. It is pretty useful for enhancing video quality by stabilizing shaky videos.
Its automatic Video Stabilizer tool provides an easy yet effective way of reducing camera shakes in your video clips. However, it cannot stabilize video files that are larger than 100 MB, which limits your options considerably.
5. Adobe Spark
Adobe Spark is the last one the list of the best online video quality enhancer, making it possible to enhance videos quickly and produce high-quality results.
In addition to video editing, Adobe Spark can also be used to create impactful social graphics, and web pages in minutes. However, you need to register an Adobe account or log in with your Google or Facebook credentials at first.
6. Clipchamp
Clipchamp is another free online video editor that allows users to easily make basic edits to enhance video quality. Using this web-based tool you can trim, crop and merge videos, add text, transitions, sound effects, and much more.
Clipchamp has an easy-to-use and intuitive user interface, which makes the task of enhancing video quality easier.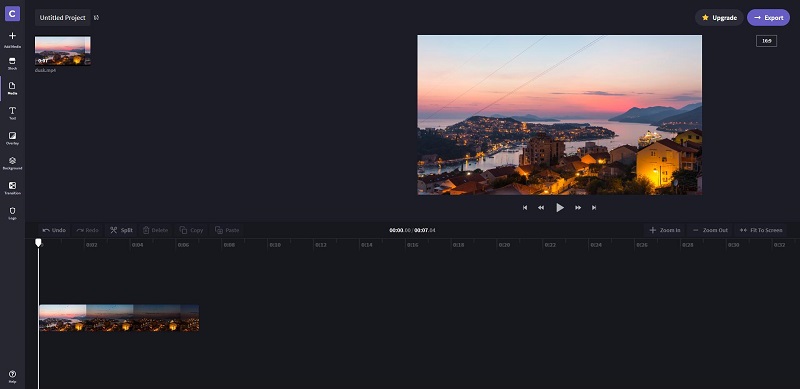 Bottom Line
Have you figured out which online video enhancer suits your needs best after reviewing all of the best online video enhancers? If you have any other practical video enhancers to recommend, please let us know via [email protected] or share them in the comments section below.
Also read: