With the following GIF swap apps, you can easily deepfake your face into a GIF on Android or iOS. Look through this post and find your favorite face swap GIF maker. If you want to make a GIF from a video, MiniTool MovieMaker is recommended here.
#1. Reface (Android and iOS)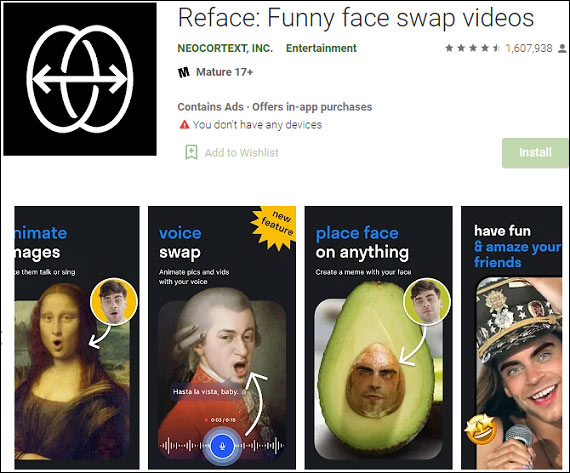 Image via Google Play Store
Reface is one of the most popular face swap apps in the world, and it's also a reliable face swap GIF maker to add your face to a GIF. This app provides a large collection of GIFs, videos, and pictures.
You can easily find an interesting GIF or video, then add your selfie to replace the face. Reface also lets you play with live face swap and gender swaps.
#2. JibJab (Android and iOS)
JibJab is also one of the best face swap GIF apps to add face to GIF for fun. With this app, you can easily take a selfie or a picture of your family and pet, then choose a GIF for an occasion or holiday like a birthday, wedding, Christmas, then put your face on it to create a funny GIF.
In addition to the source GIFs, JibJab offers and update videos and e-cards for different holidays and occasions that can be used to make funny videos.
#3. Jiggy (Android and iOS)
Jiggy is another GIF face swap app you can try. With this app, you'll find it extremely simple to add face to GIF. Just upload a photo of yourself, this app can automatically create a live GIF, and you can also swap your body within this app.
Jiggy also enables you to make swap videos, reface old pictures to animated videos, GIFs, and WhatsApp stickers. Also, this app supports gender swaps, live face swaps, etc.
Also read: The Ultimate Guide on How to Send GIF on WhatsApp
#4. GifJif (iOS)
GifJif is another GIF face swap app for iOS. It has more than 15 thousand GIFs, videos, and memes. You can select any GIF from its library and then add your face to make a funny GIF in seconds.
GifJif Pro costs $1.99 per month and allows you to add text to faces, remove or edit GifJif watermark, add your favorite GIF to the Favorites section, etc.
#5. GifYou (Android)
GifYou is also one of the best GIF face swap apps for Android. It has a huge library of animated GIFs and stickers in many categories like reactions, movies, memes, emotions, and more. You can quickly find a GIF and then replace the face with yours. Then share it on Facebook, Twitter, Instagram, WhatsApp, etc.
Best GIF Maker for Windows – MiniTool MovieMaker
MiniTool MovieMaker is one of the best GIF makers for Widows. It is 100% free and simple to use. This software supports many popular video formats, thus you can make a GIF from MKV, MP4, MOV, AVI, and other popular video file types. Before conversion, you can edit the video as you like, such as trimming, splitting, speeding, and more.
What's more, MiniTool MovieMaker can edit an existing GIF, make videos with pictures, and change the video format, etc.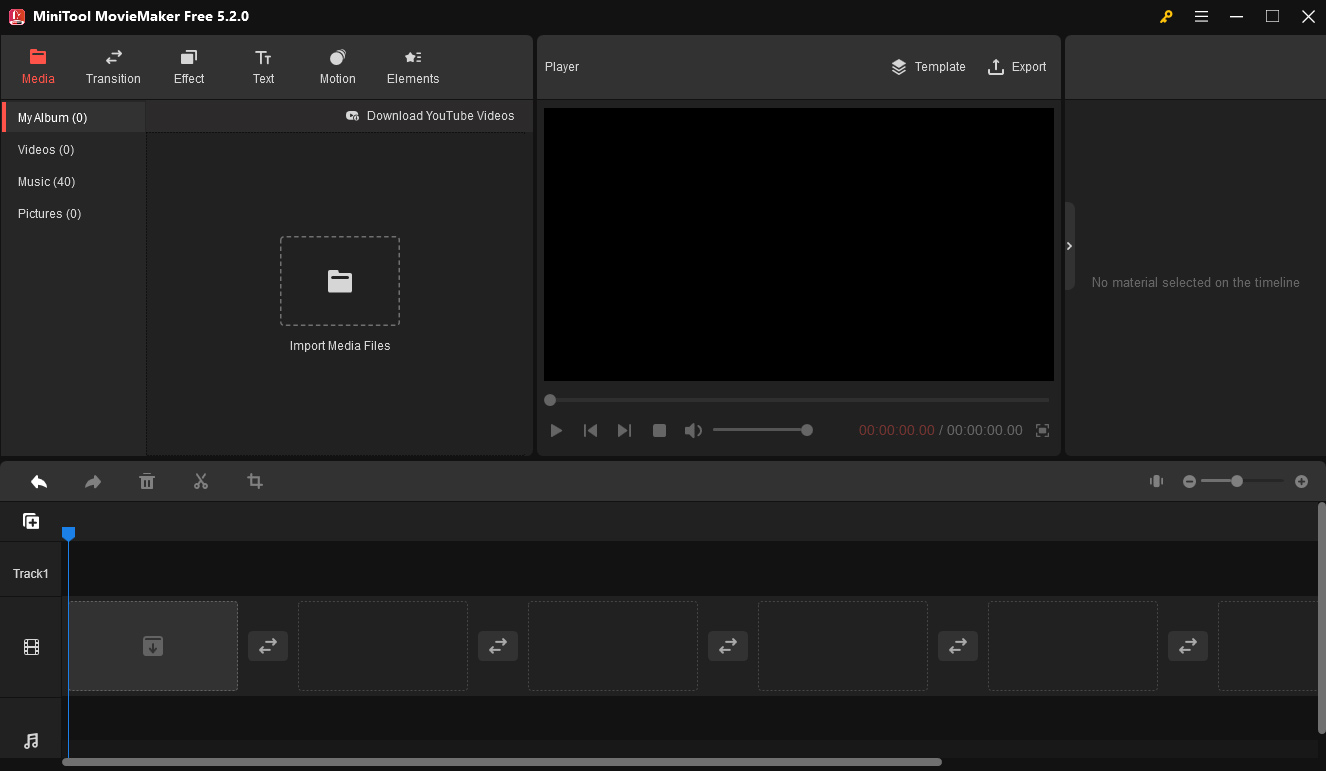 Conclusion
With the 5 GIF face swap applications, you can easily browse for a GIF and then add your face to make an interesting face GIF. Now, choose one app and try to create your personalized face swap GIF.