JibJab is a great platform for video ecards and it allows you to put your face in funny GIFs and music videos to make unique video ecards for many occasions like Christmas, Thanksgiving. It offers both free and paid video ecards. But if you want to access more video ecards, you can try the following JibJab alternatives.
JibJab is one of the best places for personalized video ecards. But is JibJab free? It offers a free account and a paid Premium Membership. The paid membership costs $24/year, and you can also get the monthly membership on the Apple and Android JibJab mobile app for $2.99/month.
Thus, this post offers some websites like JibJab to help you get more video ecards. And if you want to make a happy birthday video for your family or friends, you can the free video editor – MiniTool MovieMaker.
Top 5 JibJab Alternatives
ElfYourself
Gotfreecards
Smilebox 
Blue Mountain
American Greetings
1. ElfYourself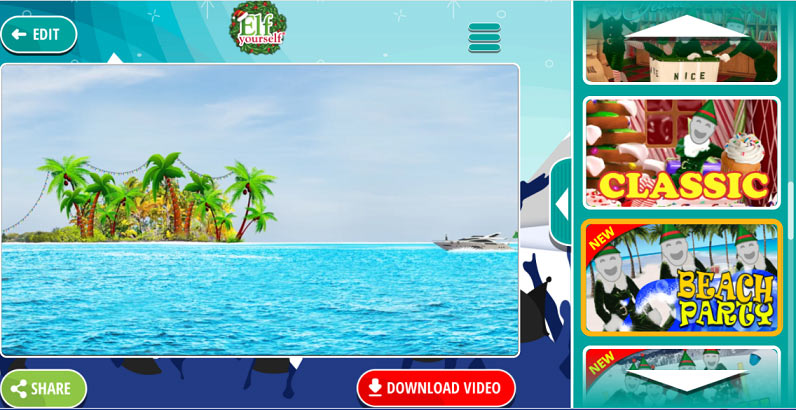 ElfYourself comes as the first recommended JibJab alternative. It allows you to customize videos with your face on dancing elves, and it enables you to upload faces from Facebook, Instagram, local storage, or webcam, up to 5 faces. And it lets you rotate or zoom the picture, center face, or line up mouth to adjust the face, and add text to the video.
Also, ElfYourself is available on Android and iOS devices. It's free to download, but it offers in-app purchases.
2. Gotfreecards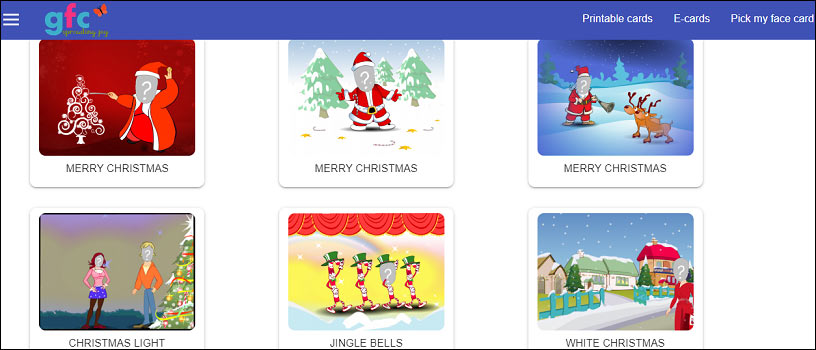 Gotfreecards is a free JibJab alternative. This website provides different categories of free ecards, including birthday, anniversary, Halloween, and it lets you send the ecards using email, Facebook, and Instagram. This site offers a variety of face ecards for Christmas, birthday, Father's Day, Mother's Day, Valentine's Day, Thanksgiving, etc.
Besides, this site offers many photo ecards and printable cards. It allows you to upload a photo, then add text, music, stickers to the picture to create an awesome photo ecard. And you can get the iOS app for Gotfreecards.
3. Smilebox 
Smilebox is also one of the best websites like JibJab and allows you to make some free ecards with a free account. With Smilebox, you can upload images from your local drive, Facebook, Instagram, mobile phones, etc. Then, you can apply effects to the photo, or add text. But if you need to add your music, remove the watermark, share the ecard by email, Facebook and Twitter, you have to upgrade to the premium.
Also read: The Best 8 Sites to Download Valentine's Day Wallpaper
4. Blue Mountain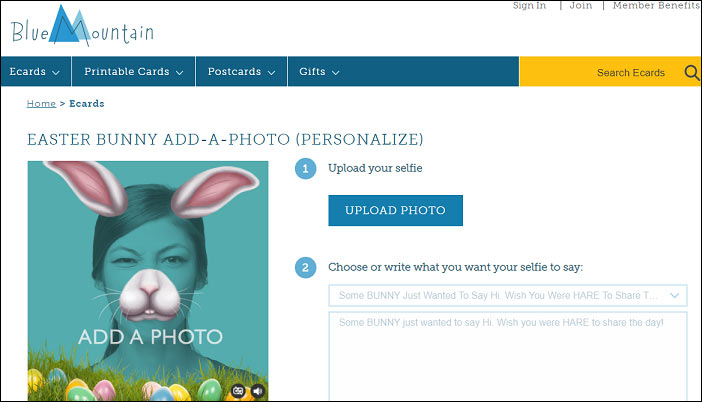 Blue Mountain is another JibJab alternative where you can find free video ecards and greeting cards. This site has various ecards for different occasions and holidays, as well as an ecard collection. And some new cards allow you to upload your face and enter your messages to personalize the ecard. What's more, Blue Mountain offers hundreds of printable cards, postcards, and digital gift cards.
Also read: How to Make Emojis? – The Best 4 Emoji Maker Apps for You
5. American Greetings
American Greetings provides hundreds of video ecards of different occasions, holidays, recipients, tones, collections, and themes. And so, you can easily find a wonderful ecard, then add personalized messages, and send it to family and friends.
Conclusion
This post provides 5 JibJab alternatives. Now choose one and make your personalized video ecard and send it to your family and friends. And if you'd like to share your favorite JibJab alternative or other websites like JibJab, you can leave them in the below comments section.