Capturing the perfect photo is often thwarted by unwanted objects, distractions, or even uninvited individuals in the frame. Thankfully, the digital era has ushered in a plethora of apps designed to seamlessly eliminate these obstructions, making your photos picture-perfect. Here's a compilation of the best free apps to remove people from photos.
1. Adobe Photoshop Express
Renowned for its image editing prowess, Photoshop Express offers a "Healing" tool that effortlessly removes unwanted objects or blemishes from photos. It's user-friendly and perfect for quick touch-ups on mobile devices.
2. Snapseed
Google's Snapseed features the "Healing" tool and "Selective" tools that allow for pinpoint adjustments, making it easy to remove objects and people from your photos. It offers precise control and professional-grade editing capabilities.
3. TouchRetouch
Specifically designed for removing unwanted objects or individuals from photos, TouchRetouch provides a range of tools, including a "Quick Repair" feature and a "Clone Stamp" tool, ensuring smooth object removal and seamless image enhancement.
4. Pixlr
Pixlr boasts a variety of tools and filters, including a "Spot Heal" tool which effectively erases unwanted objects or people from your images. It's an excellent choice for both simple edits and more advanced image manipulation.
5. Remove Unwanted Object
This app focuses solely on removing things from photos free, employing an easy-to-use brush tool for precise selections and removal. It's ideal for quick touch-ups and adjustments.
6. MiniTool MovieMaker
MiniTool MovieMaker, free video editing software for PC without watermark, is also a remove-people-from-photos app. Its "Crop" feature enables you to directly cut unwanted things or people off their pictures. Or you can make use of its animated elements to cover the unnecessary parts of your images.
MiniTool MovieMakerClick to Download100%Clean & Safe
7. Photo Retouch – Object Removal
A straightforward and efficient app, Photo Retouch offers an easy method for removing undesired elements from your images. Its tools are intuitive and perfect for quick edits on the go.
8. InPaint
InPaint is a versatile app offering AI-powered object removal. It's efficient in eliminating unwanted elements or individuals from photos while retaining the image's natural look.
9. Object Remover – Remove Object from Photo
This app specializes in removing unwanted objects or people from your photos using an intuitive selection tool. It provides a simple and effective way to enhance your images.
10. Retouch Photo Object Remover
With a user-friendly interface, this app allows for easy and efficient removal of objects or people from images. It's a great choice for quick and seamless edits.
11. YouCam Perfect
Primarily known for its selfie-editing features, YouCam Perfect also offers an "Object Remover" tool, which efficiently erases unwanted elements or people from your photos.
How To Use Apps to Remove People from Photos?
Since there are many apps to remove things from photos free, which one should you choose? It all depends on your needs and the device you are using, iOS, Android, Windows, etc.
Here, we take MiniTool MovieMaker on Windows desktop for example to show you how to take advantage of apps to remove unwanted objects from pictures.
MiniTool MovieMakerClick to Download100%Clean & Safe
Step 1. Download and install this Windows video editor.
Step 2. Launch it and enter its main interface by closing the initial popup.
Step 3. Click the Import Media Files option under the Media tab to upload the target photo(s).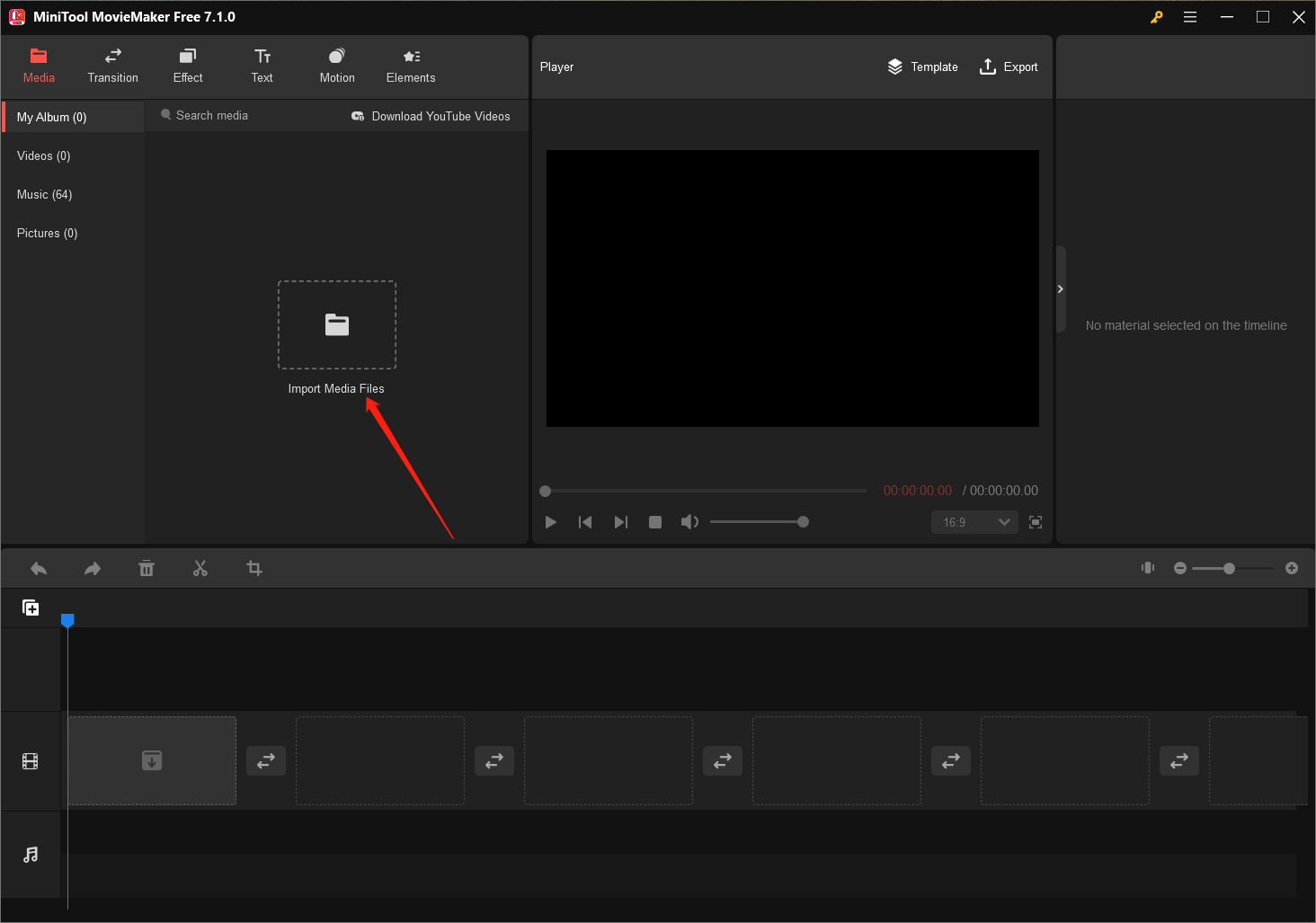 Step 4. Drag and drop one of the target photos from the media library onto the video track on the below timeline.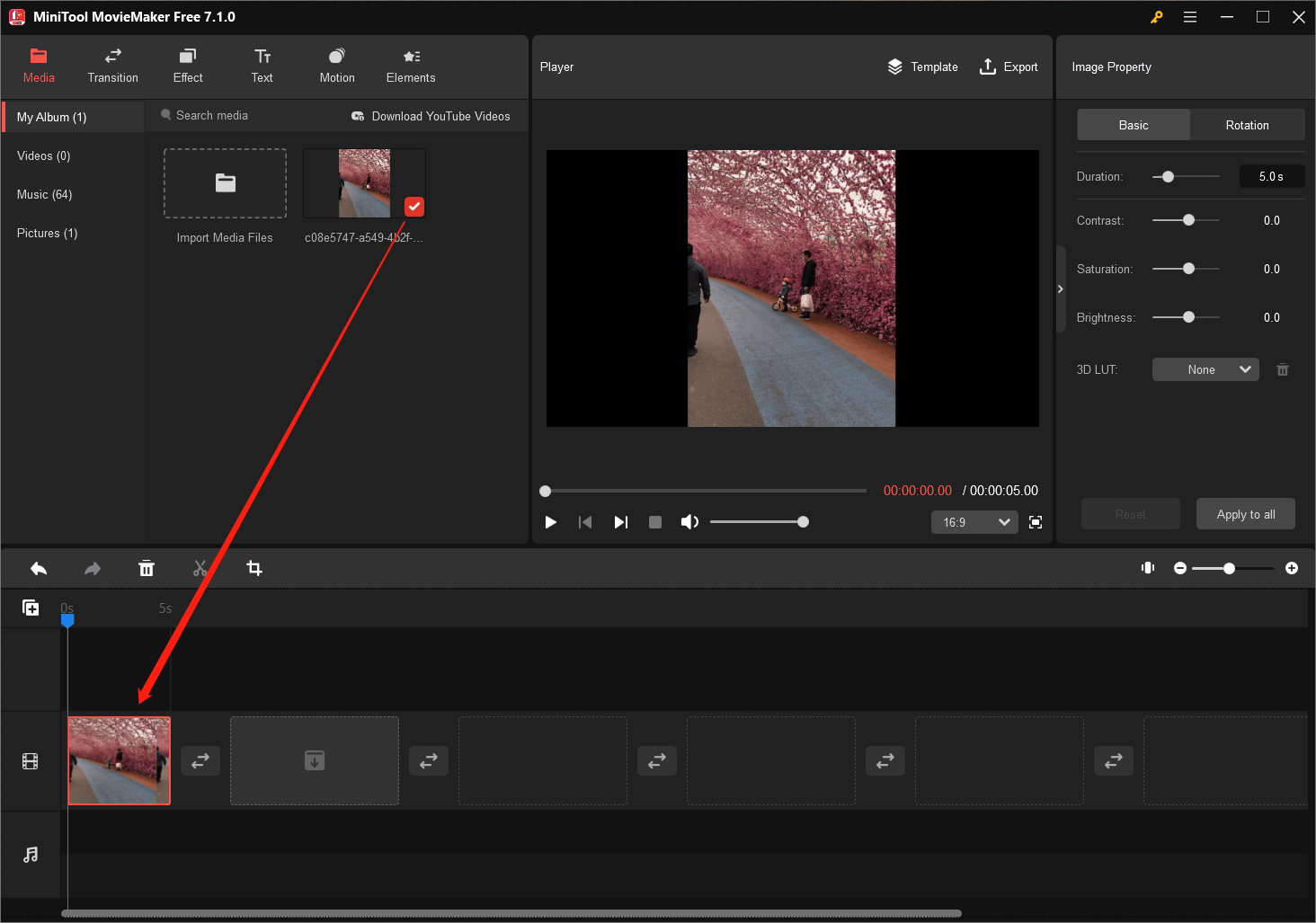 Step 5. Click on the target picture on the timeline to select it. Then, click the Crop icon on the timeline toolbar to trigger the crop feature.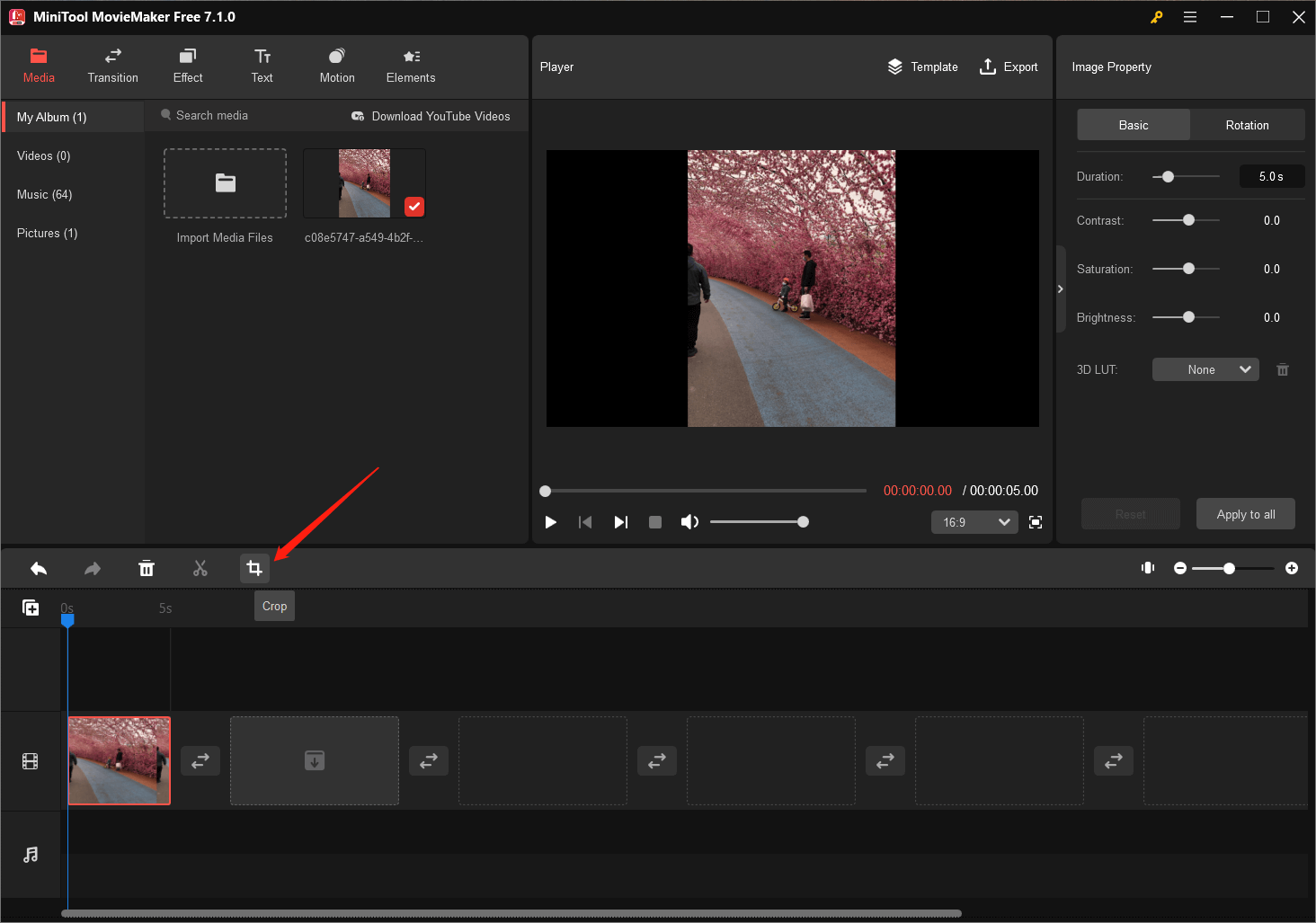 Step 6. In the Crop window, manually crop out the unwanted person or people by dragging the point near him/them inwards.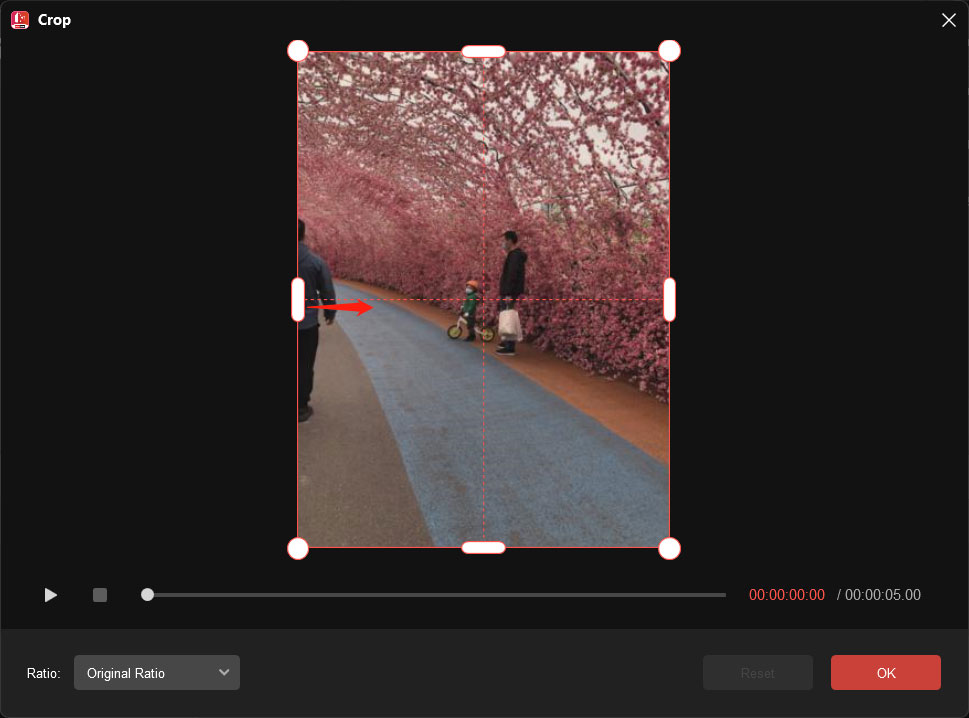 Step 7. Or you can select a proper animated sticker from the Elements tab and add it to the target photo. Then, adjust the location and size of the sticker in the Player section to make the sticker completely cover the unwanted person.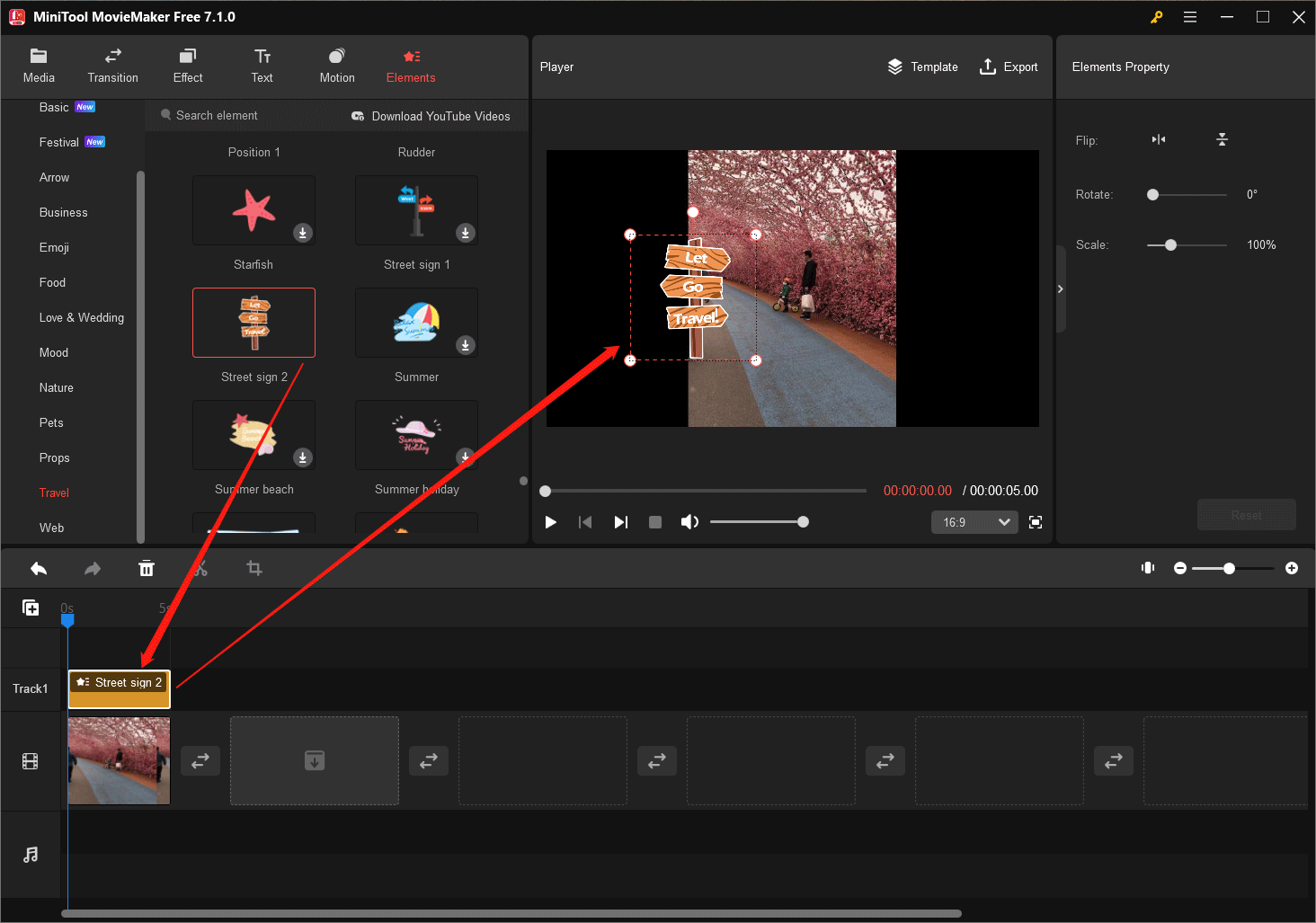 Step 8. Finally, click the Export option in the upper right of the main window to save the changes.
Step 9. In the Export window, set the format as GIF. You can also specify the name and save location of the edited photo.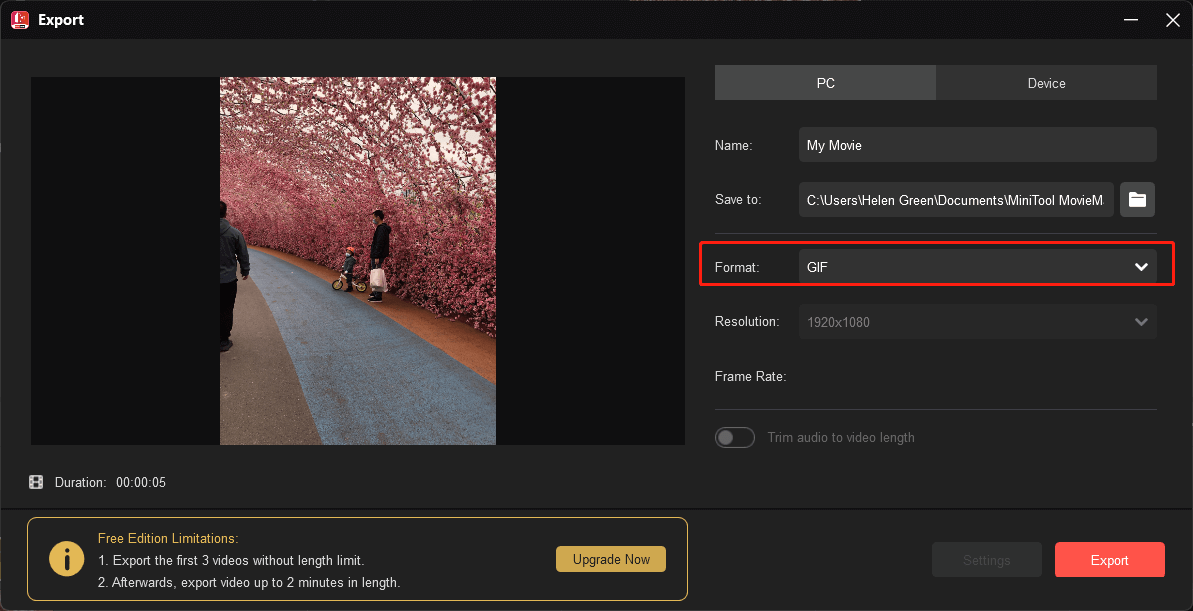 If you have many photos that need to remove unwanted things, just repeat the above steps!
To Warp Things Up
The apps described above provide an array of options to remove undesired elements from your photos. From simple blemish removal to more complex object or person elimination, they cater to various editing needs.
When using those apps to remove people from photos, it's important to keep in mind that while they offer remarkable editing capabilities, some complex edits might require additional fine-tuning or manual adjustments to maintain the photo's natural look.
Enhancing your photos and removing unwanted objects or people has never been more accessible. With those user-friendly, free apps, achieving visually appealing and pristine images is just a few taps away.
You May Also Like