The content below will cover the video podcast meaning, popular types of video podcast, how to start a video podcast, and the best video podcast software to edit the recorded content (include MiniTool MovieMaker).
What Is a Video Podcast?
If you are new to the video podcast, you may be confused about the video podcast meaning. Basically, a video podcast is an audio podcast with a video element. The media form is video rather than audio. If you search video podcast on YouTube, you may find that video podcasts can be live or recorded, and it can be simple video podcast recording or employ some visual elements like animated storyboards.
Video Podcast vs Audio Podcast
When it comes to the comparison of audio podcast vs video podcast, we will consider a variety of factors, including the podcast's intent and platform of choice. Now, we will mainly talk about their advantages.
Video podcasts require the viewers to fully engage with the content. As viewers tune in to your video podcast, their attention will fully concentrate on your content, thus increasing the overall engagement rate of your video.
The main advantage of the audio podcast is the convenience it offers to listeners. They can access audio podcasts from anywhere and can listen as they engage in other activities.
Types of Video Podcasts
If you search the top video podcasts on YouTube, you may find several video podcast types and formats. Some are straightforward, while others require some work and preparation. Let's see the most widely used video types below.
1. Monologue Podcast
As the name suggests, in this video podcast type, the host is the center of attention and speaks for the entirety of the episode. This type is more suitable for individual creators who want to tell stories, discuss some thoughts, experiences, and more. It can also be used to share some expert insights on a specific topic.
2. In-Studio Interview
In this type, there will be a host and a guest who discuss some specific topics. The participant's number can vary, you can interview just one person or a group of people.
3. Remote Interview
This podcast type is more straightforward to record. Instead of an in-person interview, this involves video communication with the guests via video conferencing software like Skype or Zoom. It is one of the most common types of the video podcast.
4. Static Image
This one is probably the most straightforward video podcast type. It is a simple recording of a podcast that is played over an image. All you need to do is record the audio, add an image or slideshow over it using a video editor, and export it as a video file.
5. Footage and audio
This type of video podcast features spoken words that are set over visual footage. It can be animated or live. Often, these podcasts feature a visual representation ranging from video footage to animations.
Now that we have learned the popular types of video podcast, let's go through how to make podcast. The following part will give a brief introduction of how to start a video podcast from scratch.
How to Make Video Podcast
The actual steps involved in how to start a video podcast are straightforward once you have your video podcast software, equipment, and other gear prepared. Here, we outline a five-step process to starting your new video podcast.
Step 1. Decide Your Video Podcast Type and Topic.
The first thing you need to do is decide the topic and type of your video podcast. You can refer to the previous section to help you make the decision. You can ask your audience to suggest a topic or conduct your own research on a specific topic to see if it has potential for viewership and engagement.
So, it doesn't matter if you are creating the video podcast independently, think of ways to keep it relevant to your audience and make it engaging by offering value in the form of solutions or knowledge.
Step 2. Prepare Your Video Podcast.
Once you've picked the type and topic in which you're going to shoot your video and the topic you're going to cover, it's time to make a plan and prepare before you start recording.
Also, you need to prepare the required video podcast equipment and plan out the setting and angles if you want to invite guests to your video podcast. You can also write a video script for your podcast to prevent making mistakes that could have been avoided.
Step 3. Record the Video Podcast.
The recording process can be entirely different depending on the type you choose for your video podcast. For instance, if you want to go ahead with the static image type, you will need to record the audio and create a few images depending on your style. If you've chosen an animated video podcast, you'll probably need to create a storyboard and record the audio. To record an in-studio interview, you may need to arrange for cameras, lights, and microphones to make it work.
Regardless of the video podcast equipment you use, you need to focus on the content of your video podcast. Once you have finished recording your podcast, it's high time to edit it.
Step 4. Edit Your Podcast Video and Create a Unique Thumbnail.
To improve your final video, you may need some video editing tools to adjust colors, adjust audio levels, combine video clips, add titles and transitions, and more. The next part will share with you the video podcast software to edit the footage.
Your work doesn't end after you've finished editing your video. You need to create a thumbnail that immediately grabs your audience's attention and gets them to click on your video. If you want to upload your video creation on YouTube, you can check this post to help you create engaging thumbnails: YouTube Thumbnail Maker App – Here Are 6 of the Best for You.
Step 5. Upload and Share Your Video Podcast.
Now, you've got your video ready, uploading and sharing your content to video podcast platforms is the final step. You can upload your videos on YouTube. Once you've posted your podcast to YouTube, don't forget to share them on social media platforms like Facebook, Instagram, LinkedIn, and any other relevant websites.
Best Video Podcast Software
Although we admit that video production can be daunting to a newcomer, once you have the proper video podcast software by your side, the process is fairly straightforward. To promote your final video recordings, there are several video editing tools available.
Video Editing Software
MiniTool MovieMaker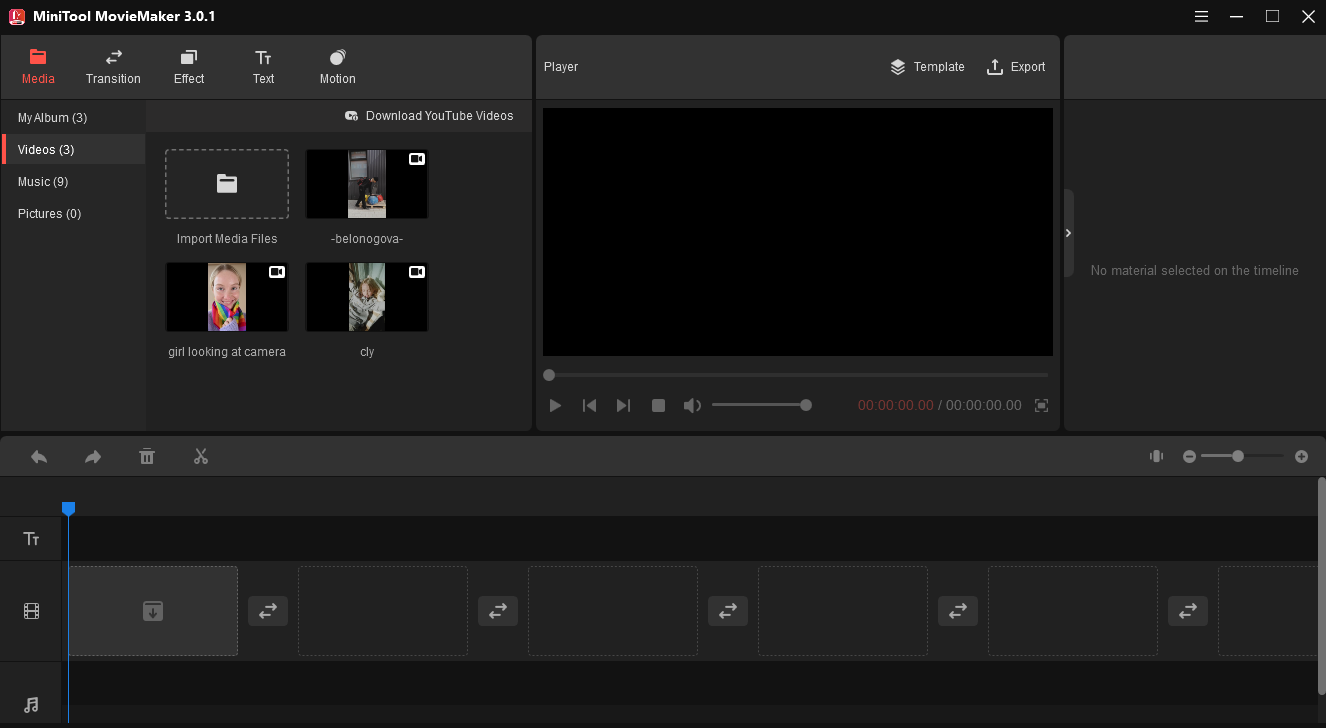 If you want to edit video podcast footage on your Windows computer, MiniTool MovieMaker is one of the best optional tools for you. It is free, simple, watermark-free, and has no ads, no bundle.
It features an intuitive interface and bunches of editing tools for editing videos quickly and easily. You can apply various transitions, effects, motion effects to your video clips to make your videos look good and impressive. The built-in transitions and effects allow you to apply by simply dragging and dropping onto your clips.
You can also add text to your video podcast footage. Its text editing tools will help you customize the credits, titles, and captions and adjust the color, font, size of the text.
You can also give your video podcast a different look using color correction tools to adjust the contrast, highlights, and saturation. It also enables you to split, trim, cut, merge, reverse, speed up, slow down, add text and add background music to your videos. More importantly, you can fade in and fade out the audio and remove the background noise in your video podcast.
As for the supported video formats, it works well with many popular formats such as MP4, MOV, MKV, VOB, and more.
MiniTool MovieMaker is a great video editor. It is simple to use and offers many useful editing tools.Click to Tweet
OpenShot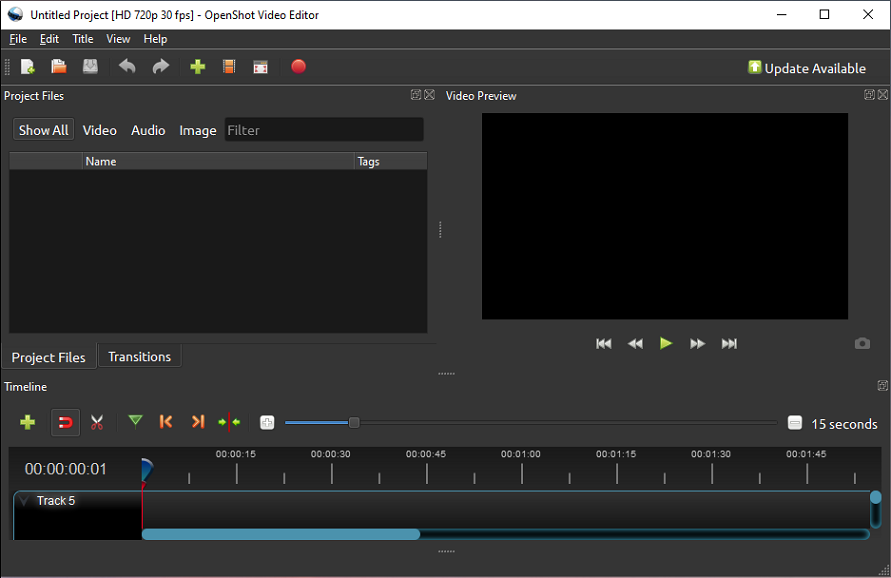 OpenShot is a free and cross-platform video editing software that enables you to make and edit videos on Windows, Mac, and Linux. You can make professional-looking video podcast footage and apply subtitles, special effects, and transitions to the videos.
It comes with a collection of advanced features like sorting and trimming videos, transition effects between video clips, adjusting audio levels, chroma key or green-screen effects, and more. Also, the application enables you to create 3D animated title sequences that will impress your audiences.
Adobe Premiere Pro CC
If you have mastered some basic editing skills and want to promote your video podcast footage, Premiere Pro CC is a professional tool that can help you effectively improve video quality. Compatible with both Windows and macOS, Premiere Pro CC supports Adobe's Creative Cloud.
It comes with extensive format support and built-in tools for audio editing, titles, graphics, color correction, and compositing. In addition to providing a deep video editing toolset, it also uses automated functions powered by Adobe Sensei (Adobe's AI technology) to cut down on repetitive tasks and speed up your workflow.
You can subscribe to Premiere Pro CC for $20.99 per month, or get full access to the complete Adobe Creative Cloud for $39.99 per month.
You may also like: Top 4 Terrific AI Photo Editing Software You May Need
Audio Editing Software
Apart from video editing, you may need extra audio editing tools to improve your video podcast quality and make it ready for publishing. So, here comes the audio editing software. Let's read their features one by one.
Adobe Audition
Adobe Audition is an optional tool for video podcast creators who want to edit, mix, and restore the audio. You can use it for both single and multi-track editing. You can capture sound from multiple microphones and easily mix or manipulate voices from different speakers.
With multichannel audio workflows, you can automatically separate your audio into clips. Then, you can customize each channel assigned to a clip and make individual adjustments.
It offers many available audio effects that you can apply to individual clips or add a preset to an entire track. What's more, it enables you to easily clear background noise.
Audacity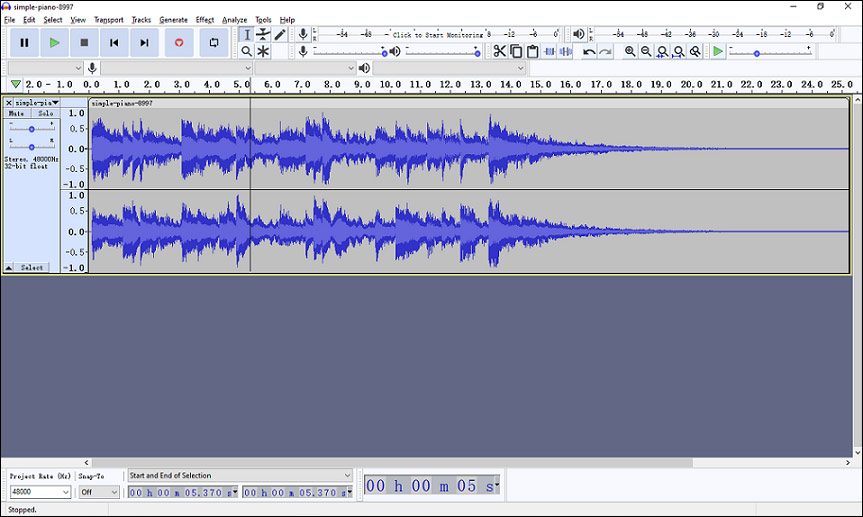 Audacity is a free, easy-to-use, multi-track audio recording and editing program for Windows, macOS, Linux devices. If you are a complete beginner and want to learn the basics of video podcast audio editing, Audacity is one of your best options.
With Audacity, you can remove background noise, normalize audio, and adjust the levels. It features a multitracking timeline that lets you record live audio through many sources like microphone, line input, USB, or Firewire devices. It can even capture audio from streaming platforms. You can also edit multiple tracks, cut out pauses and unwanted sounds, and add music, together with intros, outros, and ads.
Audacity can be used to cut, splice, edit, and convert sound files into different audio formats like WAV, AIFF, FLAC, MP3, OGG, and more. You can also change the speed, pitch, or tempo of audio that makes your content recording more attractive.
Conclusion
After reading this post, you must have a better understanding of video podcasts and video podcast making. If you have any questions about this post, please leave us comments in the following comment section. If you encounter any problem while using MiniTool MovieMaker, you can contact us via [email protected].