How to edit podcasts? Fortunately, there're many available audio editing software to edit podcasts. And this post has gathered 4 excellent podcast editing software you can choose from. And if you want to share podcasts on YouTube, try MiniTool MovieMaker to convert it to MP4.
A piece of good podcasting editing software is an indispensable role in the podcast creation process. To help you create high-quality podcasts, this post offers 4 podcasting editing software that is easy to operate and equipped with powerful editing features.
Top 4 Best Podcast Editing Software
Alitu
Audacity
GarageBand
WavePad Audio Editing Software
1. Alitu
Compatibility: web-based
Price: $28/month or $280/year with a 7-day trial
If you want to edit podcasts without having any software, you can try Alitu. This online podcasting editing software is simple and fast to use, and so it can cut down the editing time. It allows you to record podcasts easily and upload any type of audio files, and Alitu can automatically convert these files to the same type and reduce background noises.
For a perfect podcast, Alitu also enables you to split the recordings, create intros and outros, apply audio filters, and more. Once the editing is done, you can directly publish your work to the podcast hosting platforms.
2. Audacity
Compatibility: Windows, Mac, Linux
Price: free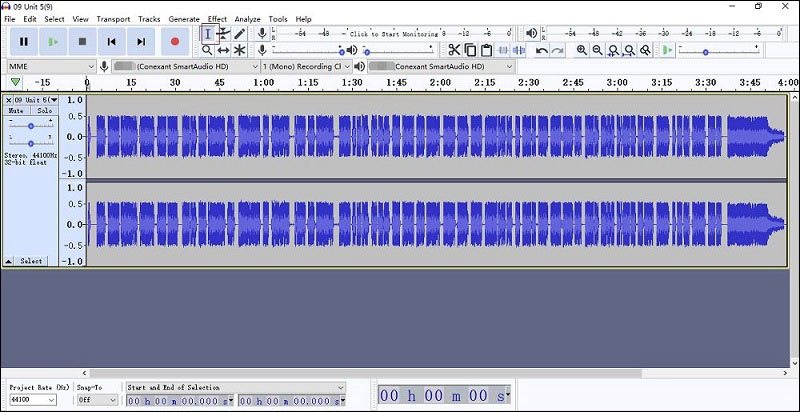 Audacity is a free, open-source, and cross-platform audio software and it's also a piece of free podcast editing software. It's often used by Many podcasters to record their podcasts. Audacity lets you record live audio through a microphone or mixer, or recordings from other media. And it offers a set of tools that can meet the needs of both professionals and beginners.
Besides, this free podcast editing software provides various audio effects, like creating voice-overs for podcasts, altering frequencies, adjusting volume, changing pitch or tempo.
3. GarageBand
Compatibility: Mac, iOS
Price: free
GarageBand is the best free podcast editing software for Mac and iOS users. This simple and powerful software is a reliable solution to make and edit podcasts. To enhance the audio recordings, this application includes a variety of effects like reverb, echo, distortion. And it can record 16-bit and 24-bit Audio Resolution.
GarageBand lets you copy, paste, move, trim, split, and join audio tracks with ease. In addition to the basic features, it provides many other advanced tools. And you can export and share podcasts on social media, but cannot upload them to podcast hosting platforms directly.
Related article: The Best Alternatives to GarageBand for Android
4. WavePad Audio Editing Software
Compatibility: Windows, Mac. Android, iOS,
Price: Free for non-commercial use only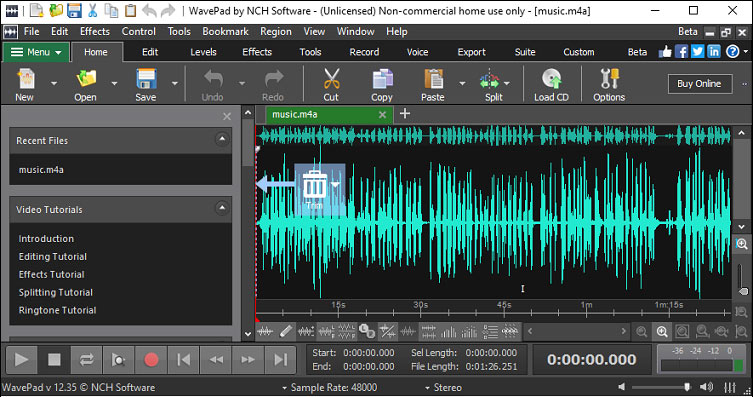 If you want a piece of free podcast editing software and try to edit podcasts on budget, WavaPad is a good option. It's comprehensive audio editing software that supports almost all audio formats and has amazing effects and powerful tools.
This software allows you to record voices, music, and other audio tracks, and it can cut out audio for radio broadcasts or podcasts, zoom in and out on audio waveform, trim audio files, reduce background noise, split audio, combine multiple audio files, and more. But the free edition of WavePad is only for non-commercial use and has limited features compared to the paid version.
Conclusion
This post has selected the 4 best podcast editing software that can be used to record and edit your podcasts. Which program would you like to choose? Leave your comment below and share it with us.