When you need to record a vlog or podcast, noise reduction always the first step in video/audio editing. It's such a pain to remove background noise from audio. This post shares you with 2 ways that help you reduce background noise easily and effectively.
Video creators or podcasters usually make a video or record podcasts in a good acoustic environment to avoid noises. (Are you looking for a simple and free video editor? Give MiniTool MovieMaker a try.)
But the truth is that noises exist anywhere such as air-condition noise, room tones, heaving breathing, etc. Thankfully, many tools can help us to remove background noise from audio.
Now, let's dive into this post and learn how to clean up noisy audio in 2 ways.
1. Remove Background Noise in Audacity
Audacity can be taken as the best free audio editor, available for Windows, Mac, and Linux. It's powerful but easy to operate. You can utilize it to reduce background noise, remove vocals from a song, record audio, improve audio quality, correct off-key vocals, and many more.
Takes the following steps to learn how to remove background noise in Audacity.
Step 1. Open Audacity after installing it.
Step 2. Import your recordings or audio file by navigating to File > Open….
Step 3. Play the audio file and select a section of the audio containing noises.
Step 4. Click on Effect and choose the Noise Reduction option.
Step 5. From the pop-up window, choose Get Noise Profile and select the whole audio file.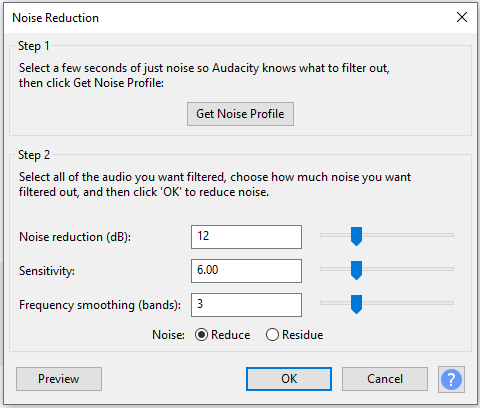 Step 6. Then go to Effect > Noise Reduction and press OK. Before confirming the operation, you can preview the audio file and adjust the value of Noise Reduction, Sensitivity, Frequency smoothing.
Step 7. After that, export the de-noised audio file from Audacity.
You may also like: How to Autotune in Audacity.
2. Remove Background Noise from Audio Online
Want to remove background noise from audio recording online free? Here suggests using Online Audio Noise Reduction. It's a free online tool to help with noise reduction.
Below are the detailed steps on how to remove background noise from audio online.
Step 1. First, you need to open your browser and visit the Online Audio Noise Reduction website.
Step 2. Once you are here, upload the audio file you want to reduce noise.
Step 3. Configure the output settings and click on Start.
Step 4. When the noise reduction process is over, you can download the de-noised audio file from the website.
Bonus Tip: How to Extract MP3 from MP4
If you wish to reduce background noise from video, then you need to extract MP3 from MP4 or other video files first. Here comes the best free audio extractor – MiniTool MovieMaker.
MiniTool MovieMakerClick to Download100%Clean & Safe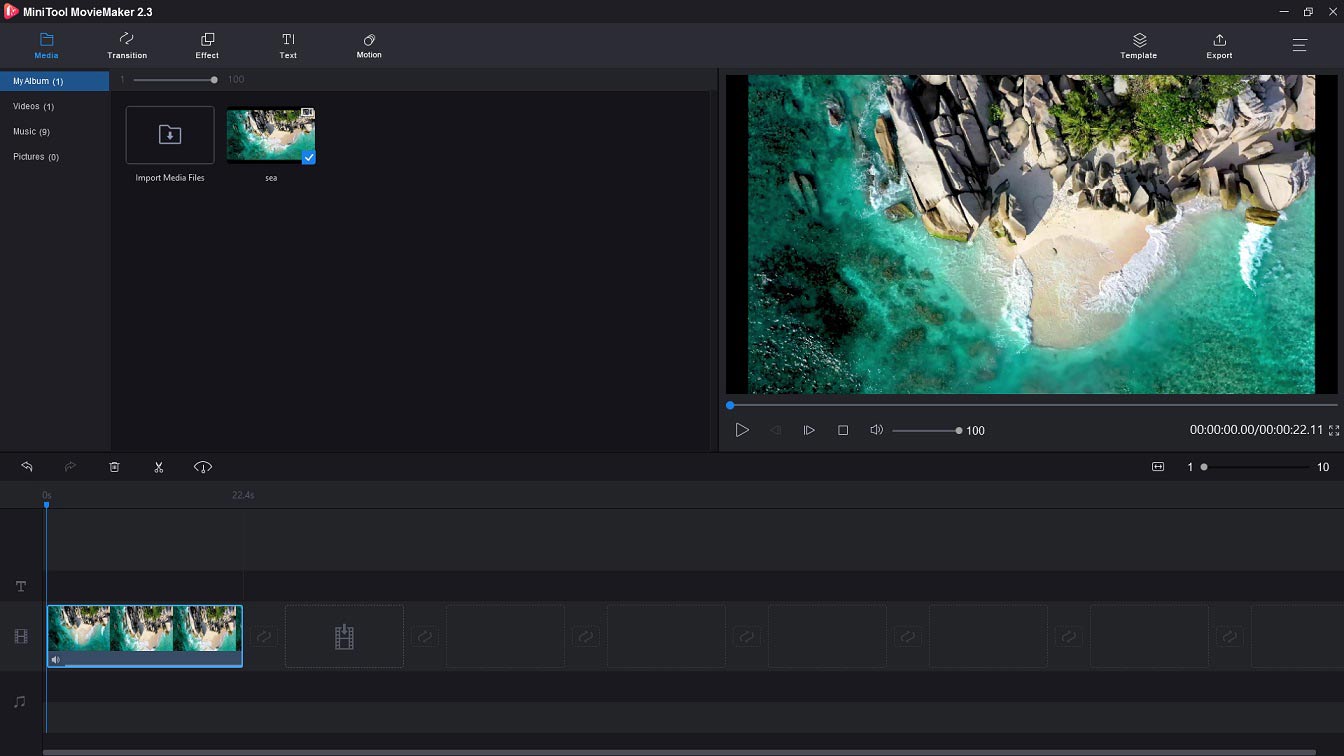 Here's how:
Launch MiniTool MovieMaker and import the video file.
Add the video to the timeline.
Click on Export to change the output format as MP3.
Tap on Export to extract MP3 from MP4.
Conclusion
Now, you must know how to remove background noise from audio and video. Choose a method you prefer and have a try!
If there is any problem when you use MiniTool MovieMaker, please contact us via [email protected] or post your comments below.