The market provides different video editors for different audiences. These video editing software for different operating systems are free or paid. This article will introduce several highly professional video editors to you. If you are looking for a free and simple video editor, MiniTool MovieMaker is recommended to you.
In order to create more attractive videos, have a look at the following professional video editors with me!
Adobe Premiere Pro
Compatibility: Windows and macOS
Price: Pay US$19.99/month the first year and US$29.99/month after that. Or pay US$239.88/year for the first year and US$359.88/year after that.
Adobe Premiere Pro is one of the best professional video editing software for PC and Mac. It provides you with an intuitive interface, advanced editing functions and a seven-day free trial period.
Adobe Premiere Pro is a very popular video editing software that can quickly produce an amazing video in a short period of time. It provides you with all the tools you need to edit videos, including compositing clips, creating transitions and easily making dream videos.
Audio search, titles and animations, built-in presets and other functions can help you make your video production more professional.
You can also take advantage of built-in additional features such as fonts, Adobe Stock, music and motion graphics templates to connect with other Adobe apps such as Photoshop to create. This further facilitates the video editing workflow so that you can complete your editing quickly and efficiently.
You can use Adobe Premiere Pro to edit material in any format up to 4K and 8K from professional cameras or your mobile phones. It also supports multi-camera rendering, color matching and lightweight proxy workflows, allowing you to create impressive videos.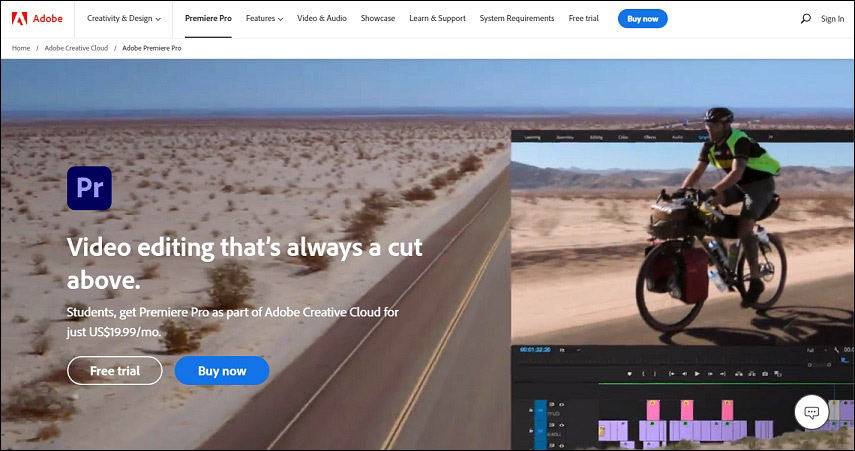 Final Cut Pro
Compatibility: macOS
Price: One-time price $299.99 + 90-day free trial
Final Cut Pro is one of the best professional video editors which is popular with video editors all over the world.
Using Final Cut Pro's improved agency workflow, you can transcode full-resolution media, carry 4K and 8K projects with you and share resources libraries with editors around the world. What's more convenient is that it also provides you with modern machine learning tools to help you automatically convert your widescreen projects into custom sizes for social media.
If you want to maximize portability and performance, you can create media proxy copies as low as 1/8 in ProRes Proxy or H.264. You can also use the latest proxy engine to save a copy of your proxy locally or share it with others in the cloud.
The Smart Confirm in Final Cut Pro will analyze each segment in the timeline and automatically crop the video into custom sizes and shape for social media, such as square, vertical and other shapes. To achieve the design of text and graphics, you can also use custom overlays.
If you want to edit more complex projects and use larger frame sizes, higher frame rates and more effects, the Metal engine in Final Cut Pro can fully meet your needs. You can use advanced multi-camera editing functions to automatically synchronize up to 64 videos in different formats, frame sizes and frame rates.
At the same time, you can view up to 16 angles of the video at once in the angle viewer. Additionally, you can use the angle editor timeline to trim, move, synchronize, add effects or color grading the video.
Final Cut Pro provides you with professional color grading tools, including a dedicated color checker with color curve, saturation curve and color wheels. Conveniently, the color grading tools and oscilloscopes support high dynamic range videos.
Generally speaking, the 360-degree VR support, close caption, advanced multi-camera editing, video noise reduction, detailed color correction and other powerful functions covered in Final Cut Pro allow you to make your own movie intelligently and quickly.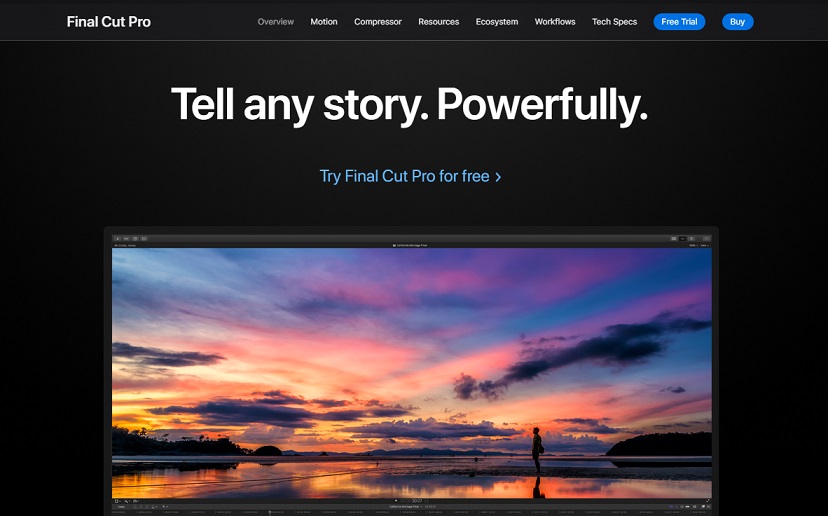 DaVinci Resolve
Compatibility: Windows, macOS and Linux
Price: Free
DaVinci Resolve is the best video editing software that integrates editing, visual effects, motion graphics, color correction and audio post-production.
Its elegant and modern interface is simple and powerful enough for new users and professionals. With DaVinci Resolve, you don't need to learn multiple apps or switch software for different tasks, which greatly improves your work speed and efficiency.
It is famous all over the world because it surpasses its competitors with incredible creative tools. These tools include DaVinci's award-winning image technology, 32-bit floating-point processing, patented YRGB color science and a huge wide-gamut color space suitable for the latest HDR workflows.
Moreover, Fairlight audio processors, professional colorists, editors, VFX artists, sound engineers, new image processing for the latest wide color gamut HDR, powerful audio engine and immersive 3D audio workflow are also provided in DaVinci Resolve.
In addition, DaVinci Resolve has made some updates and improvements. Its color grading function has received new HDR grading tools and AI-based magic masks. Fairlight has upgraded its mouse and keyboard-based editing selection tools and Fairlight audio core.
Users get a new metadata-based view with bin separators, which can organize and find materials faster, zoom waveforms for audio editing, intelligent reconstruction, proxy, real-time effect previews, etc. In addition, effects, titles and transitions created on the Fusion page can be used on the edit and cut pages.
The function of DaVinci Resolve is divided into multiple pages, each page has its own dedicated work area and tools to complete specific tasks. You can switch between functional areas with just one click.
The edit page is used for editing and the Fusion page is used to add visual effects and dynamic graphics. Color page is used for color correcting. The Fairlight page allows the audio to be media organized and output on the media and delivery pages.
The world's most advanced professional non-linear editor covered in DaVinci Resolve has a familiar track layout, dual-monitor design and traditional workflow, allowing you to easily produce large-scale projects, such as TV shows, streaming media, feature films, advertisements, documentaries, etc.
Drag and drop editing, context-sensitive automatic trimming tools, fully customizable keyboard shortcuts and a library of hundreds of titles, transitions and effects are also included in the editing page, allowing you to add and make wonderful videos quickly.
The streamlined cut page is very suitable for documentary work and projects with tight deadlines and quick turnover. Source tapes, dual timelines, quick viewing, intelligent editing tools, synchronized library and source coverage can help you realize convenient video editing.
The color page is one of Hollywood's most advanced color correctors used to grade more high-end movies and TV shows. Color grading features such as PowerWindows, qualifiers, tracking and advanced HDR grading tools allow you to easily adjust contrast, temperature, neutralization details, saturation and more of your videos.
You can use the Fusion page to create movie visual effects and broadcast-quality motion graphics. Fusion has a node-based workflow that can help you create complex effects and animations faster and easier.
Hundreds of 2D and 3D tools for visual effects and dynamic graphics, advanced animation curves, keyframe editors, from points, planes and 3D camera tracking to the creation of realistic composites, stunning animated titles and 3d particles allow you to create incredibly organic and realistic animations.
The Fairlight page provides you with hundreds of professional tools for audio post-production. The new Fairlight Audio Core has real-time effects, equalizer and dynamic processing functions, allowing you to process up to 2,000 audio tracks at once.
Sample-accurate editing tools, advanced ADR, Foley and Fairlight FX, such as reverb, detooth plug, and hum remover allow you to mix stereo in the same project.
Before you start editing, you can focus on preparing materials, synchronizing clips, organizing materials into bins and adding metadata because the media page provides you with a delicate full-screen workplace.
You can also clone the camera media card for backup. At the same time, quickly export files from any location in the software and upload them to YouTube, Twitter and Vimeo social media platforms.
Lightworks
Compatibility: Windows, macOS and Linux
Price: Free
Lightworks is a free professional video editing software that covers a lot of fairly advanced tools.
These powerful features include impressive audio editing options, powerful editing timeline, VFX, color adjustments, ready-made titles and transitions, active Lightworks forums, cloud storage access, local backup and archiving, export videos without watermarks, all import formats and export below 720p.
Whether you are a professional or a novice, the well-designed and intuitive user interface of Lightworks allows you to work easily and efficiently. You can use it to make professional videos, or you can use it to make photo slideshows.
You can take advantage of the huge royalty-free content library that comes with Lightworks to take your video effects to a higher level. Editing and trimming videos according to the timeline and even simultaneous audio mixing are allowed in Lightworks. You can easily export HD and even 4K videos.
If you want to unlock 4K output, Boris Graffiti plug-in, additional import functions, advanced project sharing, timeline rendering and many other features, you can choose to pay to upgrade Lightworks to the Lightworks Pro.
Movavi Video Editor Plus
Compatibility: Windows and macOS
Price: HK$389 + 7-day free trial
Movavi Video Editor Plus is a professional video editor app with powerful multimedia tools that can help you create and edit creative videos efficiently.
Movavi Video Editor Plus is suitable for professionals and amateurs. Special effects, keyframe animations and ready-made introductions can make your video more exciting. Meanwhile, applying the chroma key allows you to easily change the background to whatever you like.
Compared with complex professional video editors, Movavi Video Editor Plus has no complicated settings and parameters and doesn't hide its extensive functions under multi-layered tabs and menus. It doesn't take too much time to learn basic functions and help you make a video that satisfies you in a short time.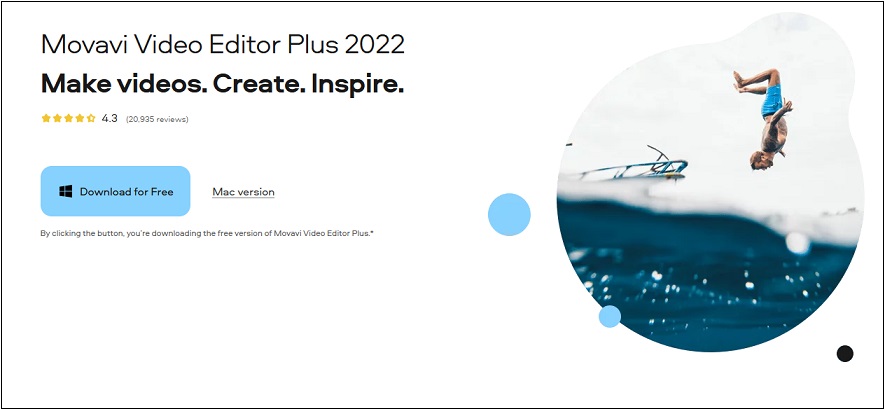 MiniTool MovieMaker
Compatibility: Windows
Price: Free
If you don't want to invest too much money and a lot of time in video editing, MiniTool MovieMaker can meet your needs. Although MiniTool MovieMaker is not as professional as Adobe Premiere Pro and other professional video editors, you can use it to quickly complete some simple video editing.
MiniTool MovieMaker is one of the best video editors for Windows without watermark, bundle and ads. You can import your own pictures, videos and music to make videos and slideshows.
MiniTool MovieMaker contains a variety of style transitions, such as Advance, Diagonals, Iris, PagePeel, Reveals and Wipe. It is also allowed to add filter effects to your videos. These filter effects include Artistic, Common, Instagram-Like and MotionBlur.
What's more, MiniTool MovieMaker provides you with a large number of text templates and action templates, you can use them to make your videos more attractive. You can also rotate the video and adjust the contrast, saturation, brightness and duration of your videos.
MiniTool MovieMaker has some basic functions such as video editing, slow motion, video acceleration and video reverse playback. Meanwhile, it also supports exporting your videos in formats such as MP4, AVI, MOV, WMV, F4V, MKV, TS, 3GP, MPEG2, WEBM, GIF and MP3.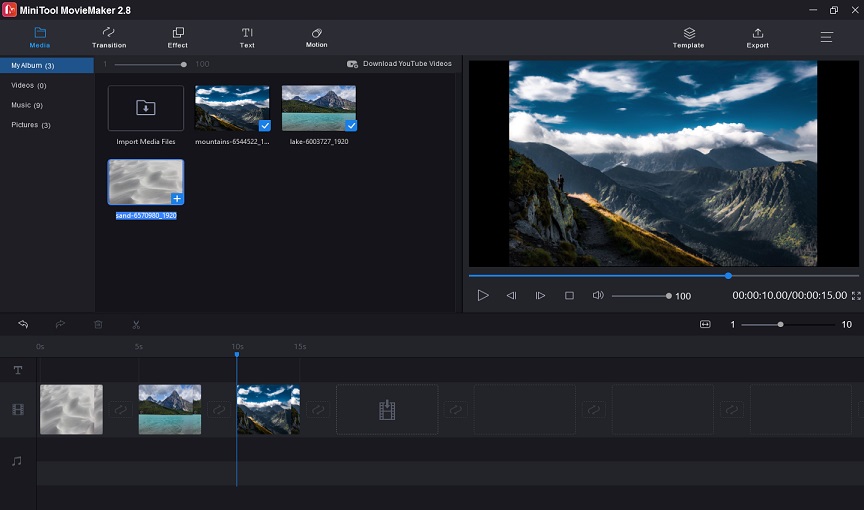 This article shows you six professional video editors which can help you make amazing videos.Click to Tweet
Bottom Line
If you are looking for a professional video editor, you can synthesize the advantages and disadvantages of these professional video editing software and choose the one you like to try.
Which professional video editor do you prefer? Do you have any other great professional video editor recommendations? If you have any questions, you can contact us via [email protected].