Cute animal GIFs and videos always make you laugh. But do you know any websites to discover these funny contents? Just check out this post and you will learn about 5 great places to cute animal GIFs. If you want to make a cute animal GIF, try the best GIF creator – MiniTool MovieMaker.
As we all know, GIPHY and Tenor both are the most popular sites to find a variety of GIFs, including cute animal gifs, Merry Christmas GIFs, Happy Birthday GIFs, and more. Apart from them, there're many other alternatives that offer cute animal GIFs and videos. Here's the list.
Top 5 Websites for Cute Animal GIFs and Videos
Imgur
Awesome GIFs
Imgflip
Pinterest
Cuteness Overload
Imgur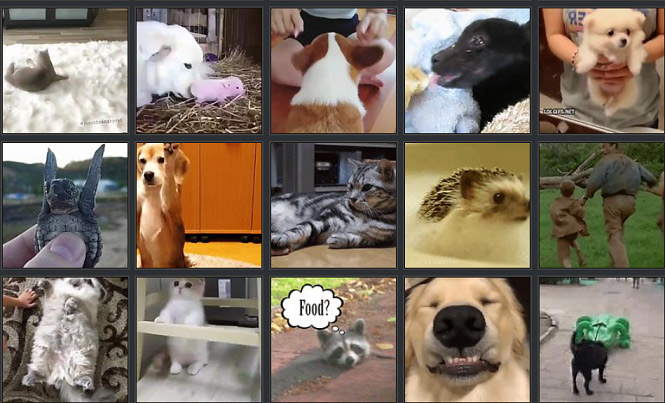 Imgur, an American online image sharing community and image host, is the first recommended website for cute animal GIFs. With it, you can search for any GIFs and videos. What's more, it enables you to make GIFs using video links with the Imgur GIF maker. And since 2014, Imgur converted the uploaded animated GIFs into WebM and MP4 format to make the GIF smaller.
Awesome GIFs
This website provides you with various cute animal pictures. Apart from this, it has many other categories of GIFs, suck as GIFs from some movies and TV shows, tons of reaction GIFs, memes, and more. And it allows you to save a GIF directly to Dropbox. However, its search functionality is not satisfying.
Imgflip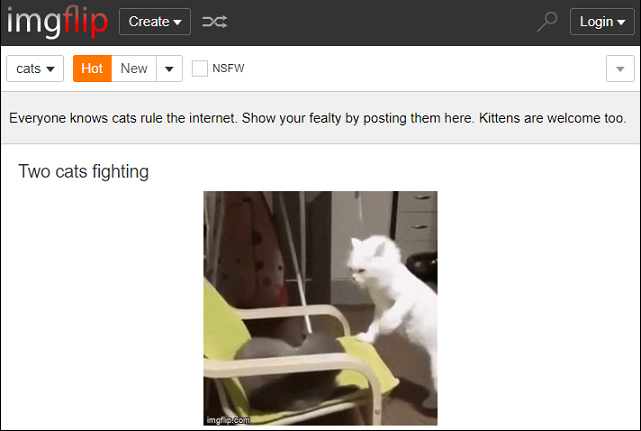 Imgflip offers many cats and dogs GIFs or reactions GIFs, and you can also stream mems or images about sports, anime, and other funny images. More importantly, it lets you make a meme or GIF with its meme generator or animated GIF maker. And it supports both videos to GIF and image to GIF.
Pinterest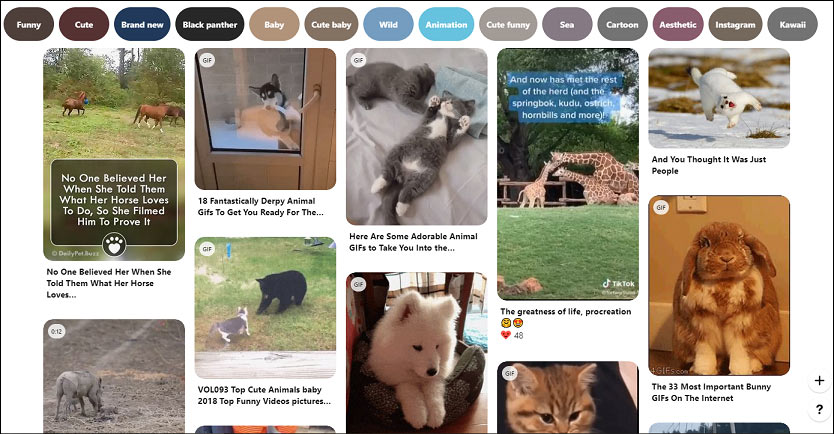 It's an American image sharing and social media service. There's no doubt that this site boasts thousands of cute animal pictures and videos. Moreover, it's simple and quick to search for other images and videos. If you want to download videos from Pinterest, this post-Pinterest Video Downloader will offer you some help.
Cuteness Overload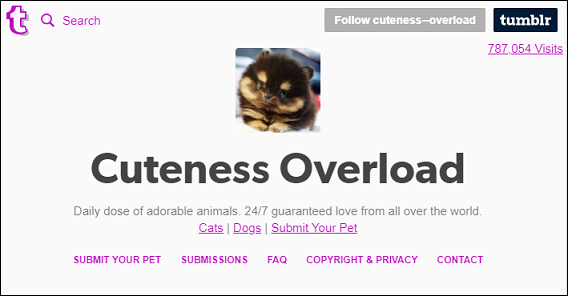 With Cuteness Overload, you can find many cute animal gifs such as cat and dog GIFs, and you can also enter a keyword to search other funny animal GIFs and videos. Most of the cute animal pictures are from Reddit, but there're some original submissions. Also, you can submit your pets' pictures, and add captions and select tags to have a chance to publish them.
Bonus – How to Make a Cute Animal GIF
MiniTool MovieMaker is one of the best GIF makers to create a GIF from videos or images. It supports the most common video and image formats, so you can easily make a cute animal GIF with your favorite videos or pictures. Besides, MiniTool MovieMaker allows you to edit your GIF, like adding music, changing the GIF speed, etc.
Here's how to make a cute animal GIF with MiniTool MovieMaker.
Step 1. Download, install and launch MiniTool MovieMaker.
MiniTool MovieMakerClick to Download100%Clean & Safe
Step 2. Close the pop-up window, click the Import Media Files to upload your videos or photos.
Step 3. Drag and drop the clip or picture to the timeline.
Step 4. Edit the GIF and then save it.
Conclusion
With the 5 websites, it's easy for you to find cute animal GIFs and videos. And you can also create a funny animal GIF based on the above methods. If you'd like to share other places to discover cute animal GIFs, please leave them below.