Have you been using the same emojis and stickers and want to try something new? You can unleash your creativity and try to create your own stickers with the help of these best sticker maker apps. Just pick your favorite one to start designing.
If you want to make interesting GIFs or funny short videos, you can try MiniTool MovieMaker.
MiniTool MovieMakerClick to Download100%Clean & Safe
Sticker Maker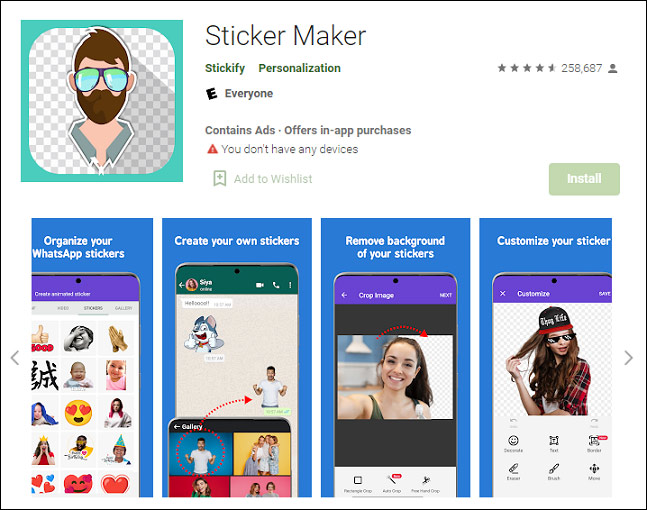 Sticker Maker is one of the best sticker maker apps that enables you to create a pack of unique stickers. With this app, you can create your own custom WhatsApp stickers and memes from your pictures.
It allows you to create your own stickers by using the amazing sticker editor with funny decorations, emojis, text effects, and more. You can also erase the image background with a freehand crop and background eraser tool.
Moreover, it is also one of the best animated sticker maker apps that enables you to create animated stickers from GIFs and videos. Also, for your convenience, it is available to share the full sticker packs via WhatsApp instantly.
Wemoji
Wemoji is also one of the best free sticker maker apps that provides a user-friendly interface. It allows you to make different kinds of stickers easily. You can add your images to make personal stickers. It provides options for you to crop your photos, add texts or stylish emojis, and more.
It also allows you to add emojis to your keyboard. When you're done, you can share your stickers on WhatsApp and other social media sites.
Sticker.ly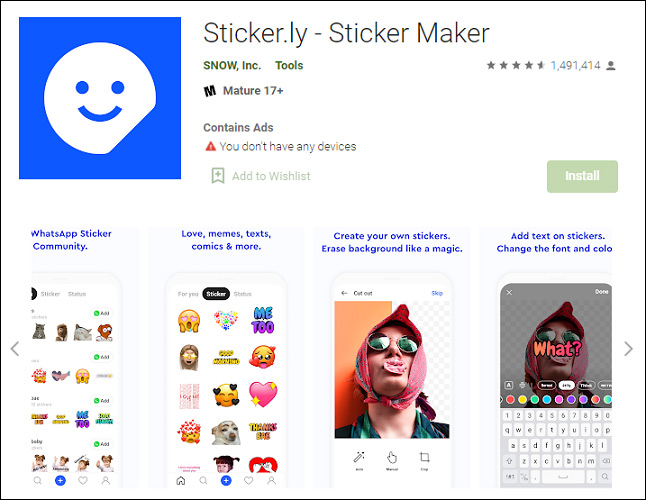 Sticker.ly is also an excellent free sticker maker app. With the new Auto Cut technology, you can turn your photos into amazing stickers. It also lets you to browse millions of animated stickers packs and video statuses for WhatsApp, Telegram, and iMessage.
You can fully customize stickers by adjusting the position, size, and angle of stickers and adding captions to them. After creating, you can share your custom sticker links with your friends and spread your creativity.
Animated Sticker Maker
Animated Sticker Maker is one of the best animated sticker maker apps. To make an animated sticker, you can select pictures from Gallery or take photos from your camera, then crop the photos, change the background and draw animations with color filters. Then you can edit each frame of the animation and add text, emojis, and more.
Sticker Studio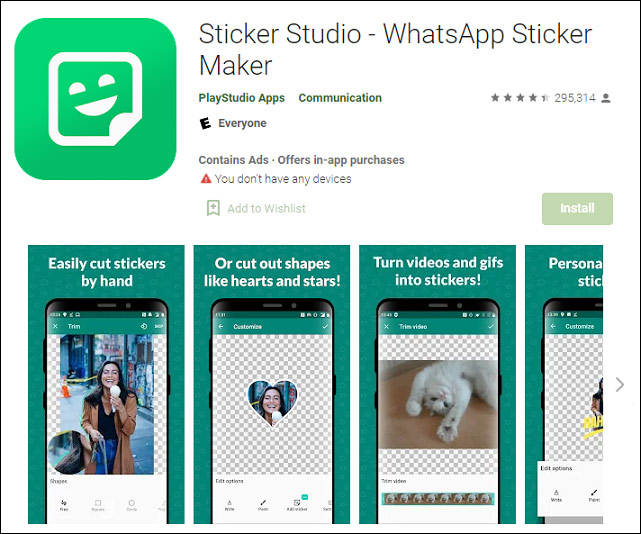 Sticker Studio is a popular sticker maker app that allows you to create personalized WhatsApp and Gboard stickers with ease. With the help of its powerful tools, you can make your custom sticker pack in just a few steps.
You just need to load the photo, choose the area you want to be on the sticker, add texts or a drawing as you like. It also provides many filters for your sticker making.
In addition, it enables you to create up to 10 packs of stickers with a maximum of 30 stickers per pack.
Conclusion
We've learned the 5 best sticker maker apps in this post. If you have any questions or suggestions regarding this post, feel free to leave your comments.