This article worked out on
MiniTool official website
mainly answers these questions: how to tag photo on Facebook? How to hide tagged photos on Facebook from certain friends? How to look at tagged photos on Facebook…
What Is Tag Photo in Facebook?
When you tag someone, you create a link to their profile. Thus, the post you tag the person in may also be added to that person's timeline and the person will be notified.
If you or a friend tags someone in your post, the post could be visible to the audience you selected and friends of the tagged person. Tages in photos or posts from people you are not friends with may appear in timeline review where you can decide if you want to allow them on your timeline. You can also choose to review tags by anyone including your friends.
How to Tag Photos on Facebook?
You can tag people or pages in photos you share on Facebook. Also, you are able to tag photos others have shared only if their privacy settings allow it.
How to Tag a Photo in Facebook before You Post It?
At the top of your feed, click Photo/Video.
Select the photo you'd like to share.
Put your mouse on the photo and click Edit (pencil icon) in the top left.
Select Tag Photo. Then, click a person in the photo and start typing his name.
Select the full name of the person or Page you want to tag when it appears.
Choose the audience for your post.
Save and post your photo.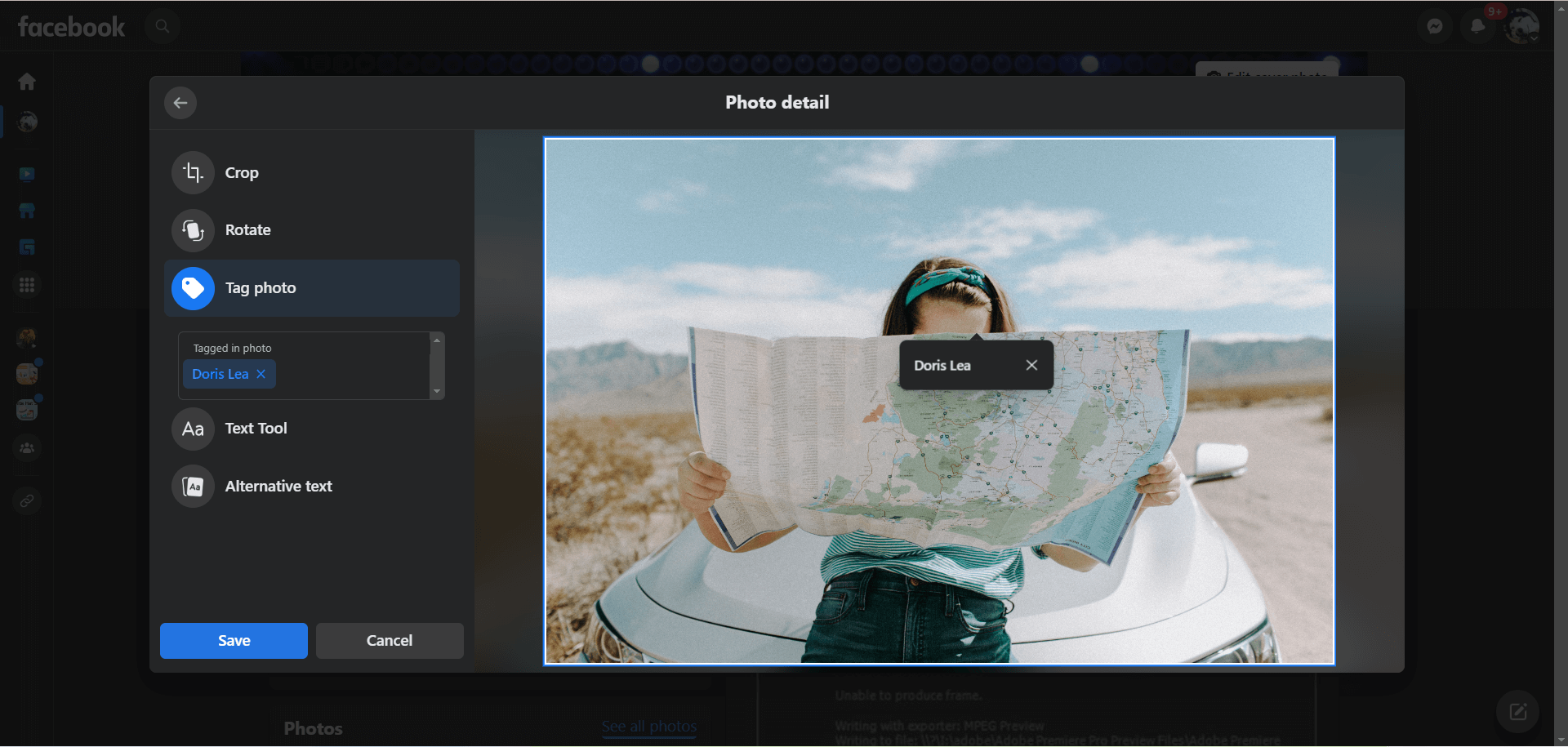 How to Tag a Photo on Facebook Already Posted?
Click the photo you plan to tag.
Click the tag icon in the top right of the photo.
Click the person in the photo and add his name.
Select Done Tagging.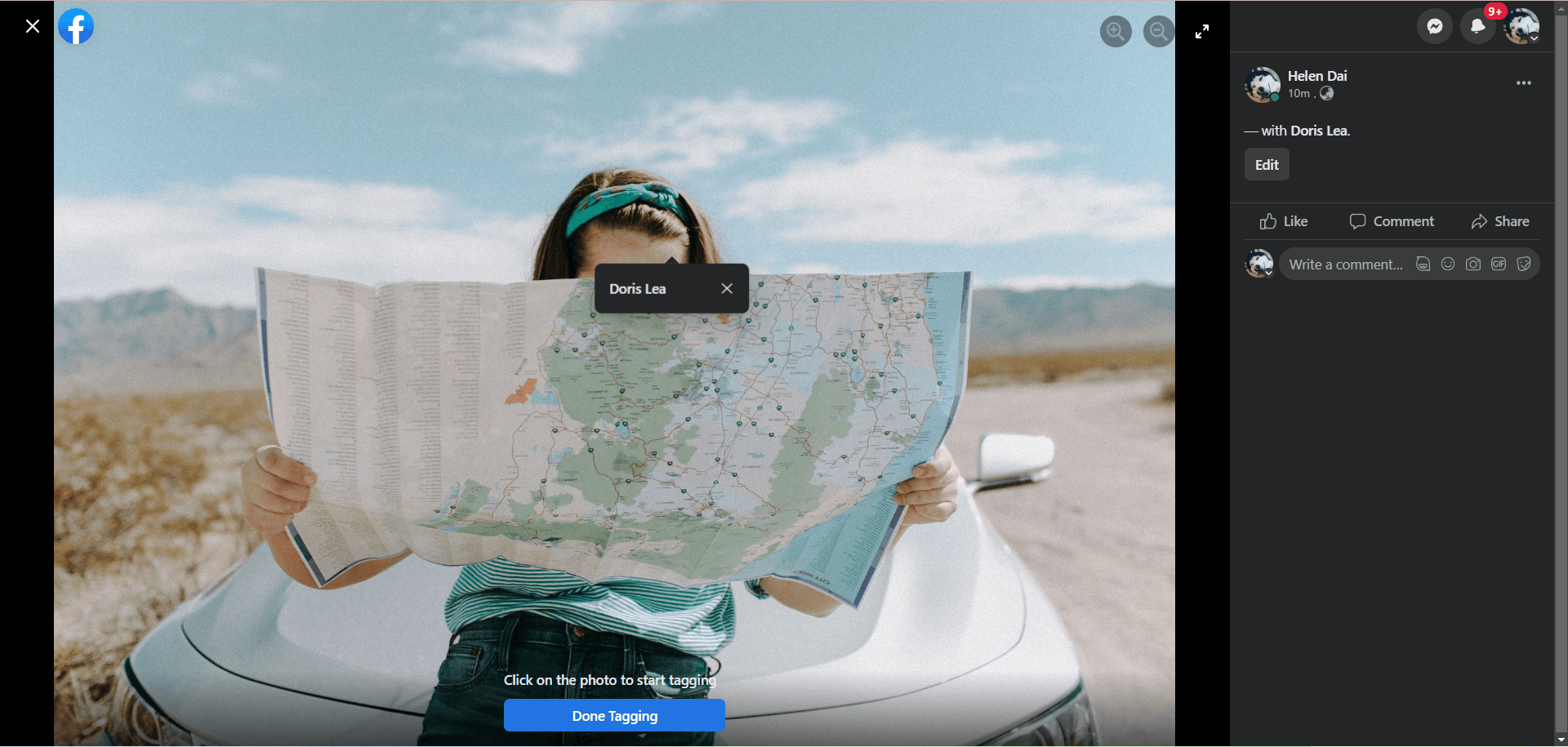 Tips:
You can tag at most 50 people or Pages in a photo.
When you tag a person, his friends may also see, like, or comment on the photo.
Your tag may need to be approved by the person you tagged or the person who posted the photo (if the photo isn't yours), depending on their privacy settings.
You may not be able to tag someone in photos posted by others according to their audience settings.
As for how to untag a photo on Facebook that you tagged, just select the photo, remove the name on it, and click Done Tagging.
How to Hide Tagged Photos on Facebook?
You can control who can see your posts and photos you're tagged in after they appear on your profile on Facebook. Follow the guide below.
Click your profile picture in the top right of Facebook.
Go to Settings & privacy > Settings.
Select Privacy > Profile and Tagging in the left menu.
Find "Who can see posts you're tagged in on your profile?" option, which should under the Tagging section, and click the button behind it to change its settings. By default, it should be Friends of friends. Just shift it to Only me.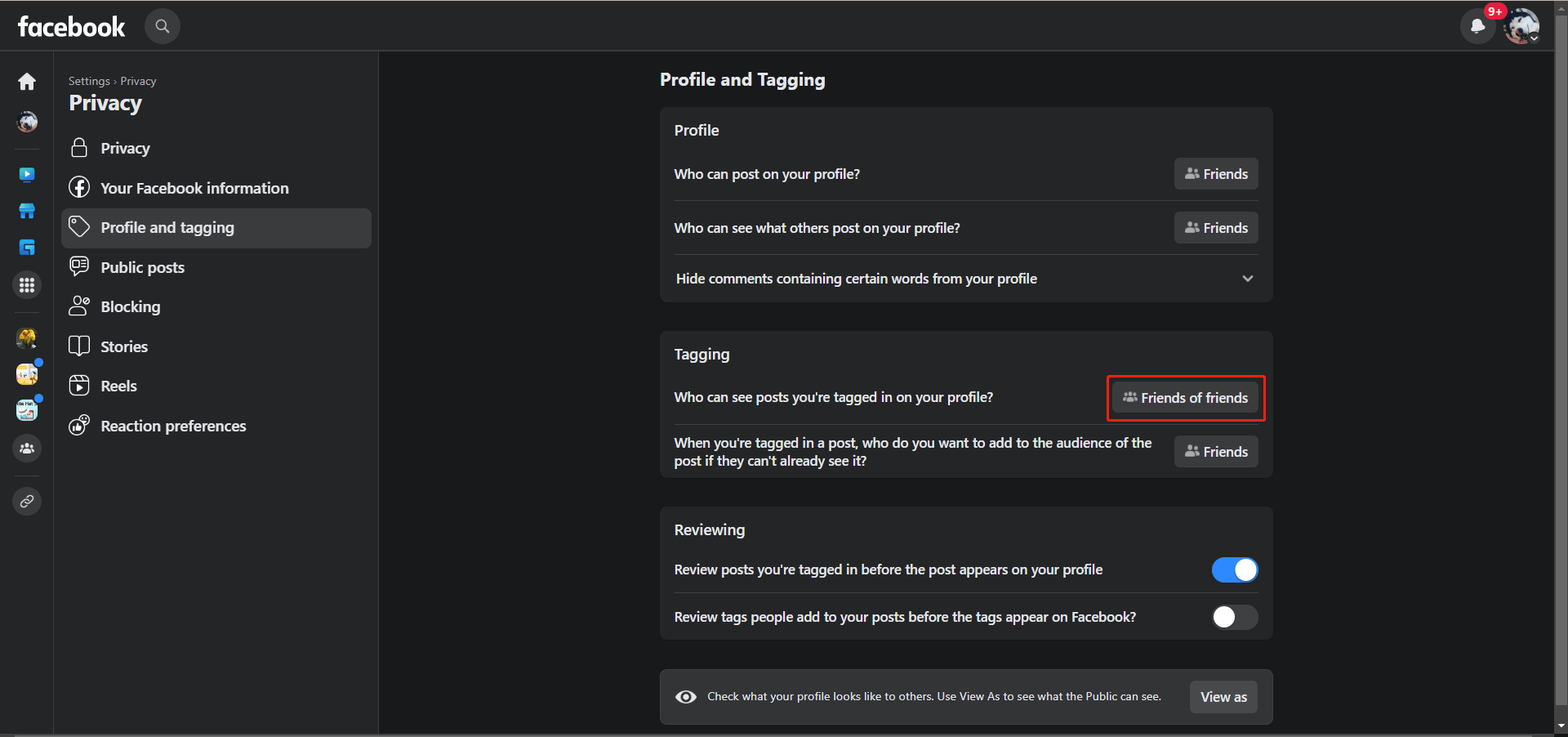 Actually, you are able to review posts and photos you are tagged in before it appears on your profile. This option is enabled under the Tagging section by default.
Note:
Photos and posts you hide from your profile are still visible to the audience since they are shred with other places on Facebook like in Search and Feed.
As for how to unhide tagged photos on Facebook, just set "Who can see posts you're tagged in on your profile?" option back to Friends of friends, Everyone, Friends, Friends except, Specific friends, or just custom your audience.
How to See Tagged Photos on Facebook?
Then, let's see how to find tagged photos on Facebook.
How to View Tagged Photos on Facebook of Yourself?
Firstly, let's look at how to see tagged photos of yourself on Facebook.
Way 1
Go to your profile page where you can see your timeline.
Click Photos from the top menu to see all your photos and albums.
Select Photos of You to view the pictures that you have tagged in.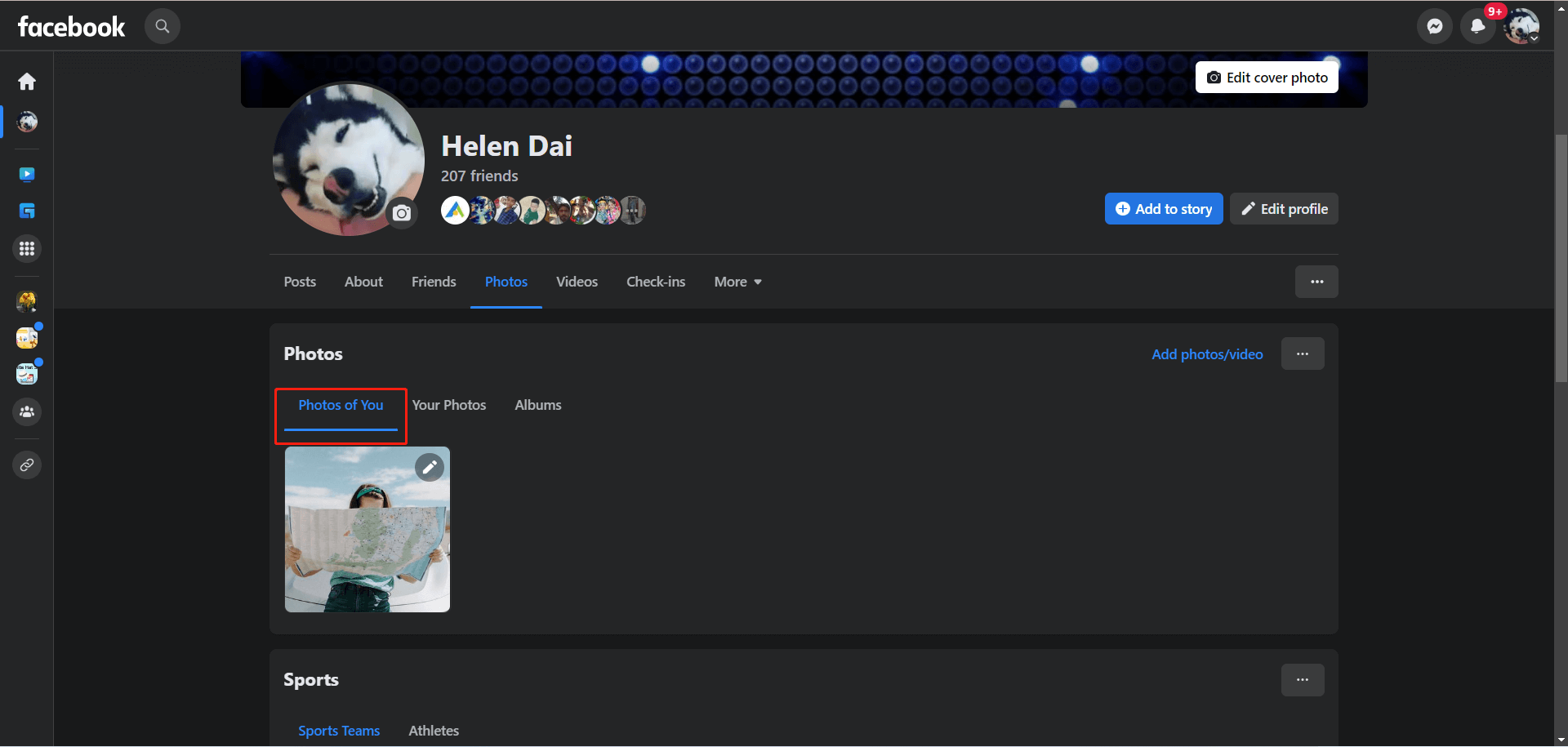 Way 2
Click the three dots option on the upper right of your timeline and select Activity Log. Then, choose Activity you're tagged in > Photos you're tagged in to find your tagged photos.
How to See Tagged Photos of Someone on Facebook?
Secondly, let's see how to search tagged photos on Facebook.
Click inside the search box at the top of the Facebook page, type "photos tagged with", and click "photos tagged with my friends" to display all photos your friends are tagged in.
If you want to see the pictures that are tagged with a specific friend's name, just type "photos tagged with <your friend's name>".
To see the most recent tagged photos, just click Recent.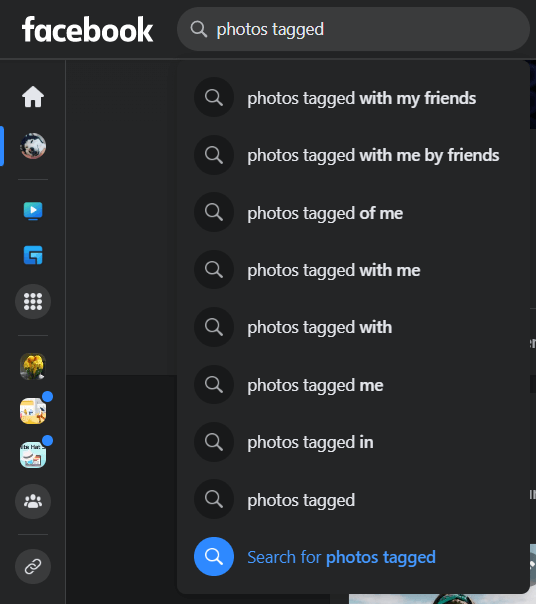 Videos/Audio/Photos Management Tools Recommended
These applications are completely compatible with Windows 11/10/8.1/8/7.
MiniTool MovieMaker
An easy-to-use and free video editing software without watermarks. The embedded templates enable you to quickly make personal slideshows and share them with your friends!
MiniTool MovieMakerClick to Download100%Clean & Safe
MiniTool Video Converter
Quickly convert videos and audio from one file format to another to apply to more devices. It supports 1000+ popular output formats and batch conversion. Besides, it can also record PC screens without any watermark and download YouTube videos.
MiniTool Video ConverterClick to Download100%Clean & Safe
Also read: