This article raised by
MiniTool Software Ltd.
Offers some guides related to Facebook friend requests including sending friend requests, stopping friend requests, turning off friend requests, blocking friend requests, as well as why you can't send friend requests for some users.
How to Send a Friend Request on Facebook?
First of all, let's see how to request a friend on Facebook respectively on the web version and application.
How To Friend Request On Facebook Website?
On any Facebook web page, click on the Search Facebook (magnifier) icon from the left panel.
Input your friend's Facebook username in the search column and hit Enter.
Next, click on the Add friend (a white person with a + on the right of his head) icon to trigger a friend request. Or, put your mouse on the person's name and click on the Add Friend button in the popup.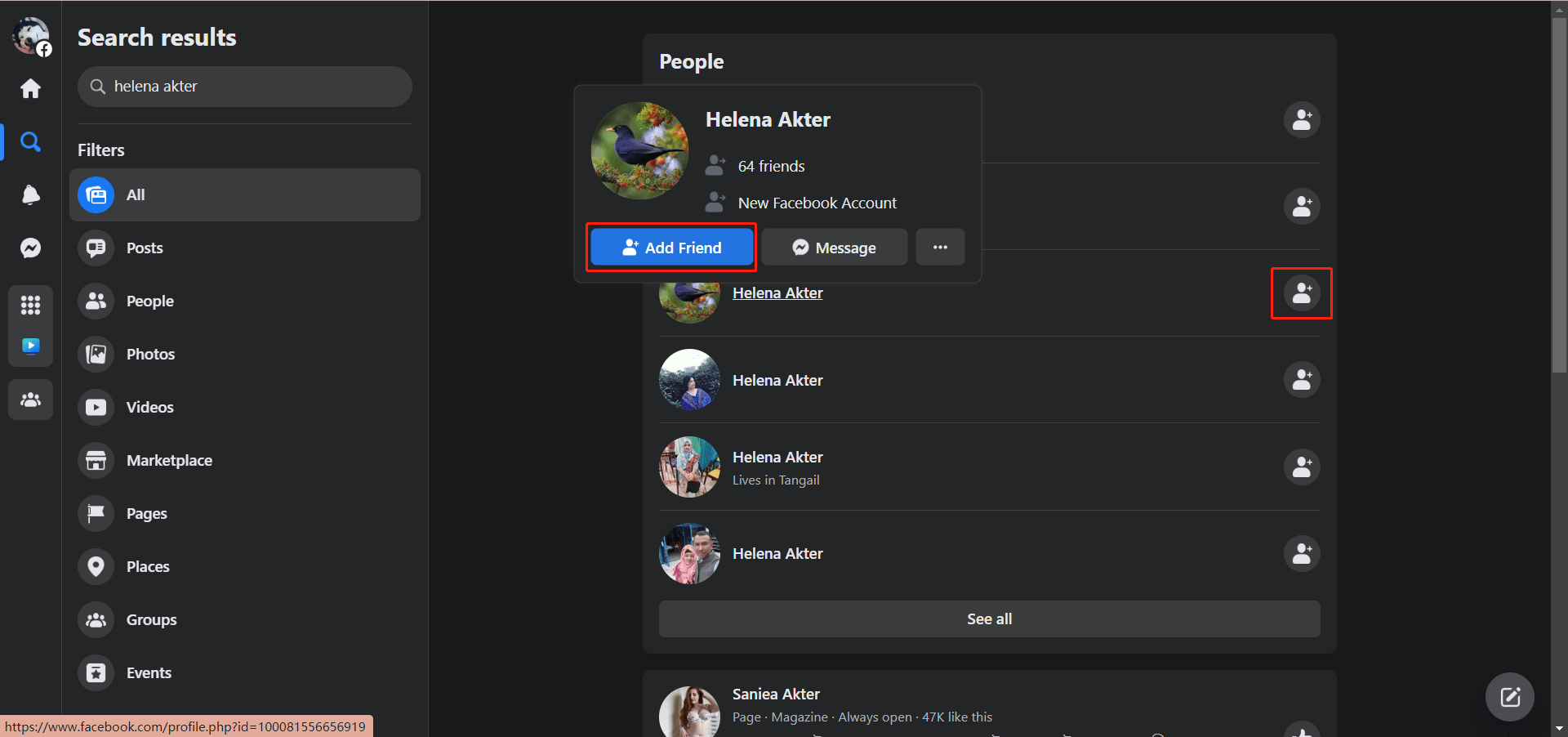 How to Make a Friend Request on Facebook App on a Phone?
Tap on the Menu (three horizontal lines) icon on the bottom right of the screen.
Scroll down to hit on Settings & privacy.
In the unfolded list, tap on Settings.
Scroll down and select Upload Contacts under the Permissions section.
Then, follow the instruction to finish.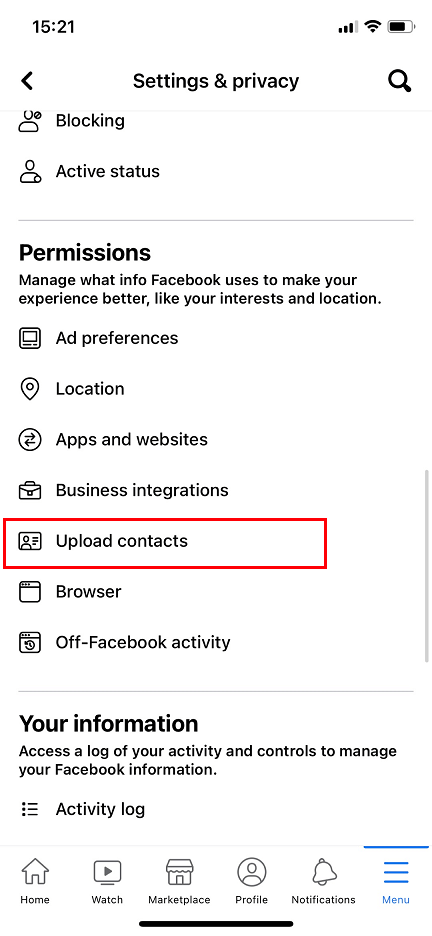 How to Cancel Friend Request on Facebook?
Next, let's have a look at how to unrequest a friend on Facebook.
How to Stop Friend Requests on Facebook Web Browser?
Right at the friend request page above, click on the Cancel friend request (a blue person with an x on the right of his head) icon.

Or, hover your mouse on the user's name and click on the Cancel Request button in the new window.

Or, visit this page and click View sent requests in the upper left. Then, click Cancel Request.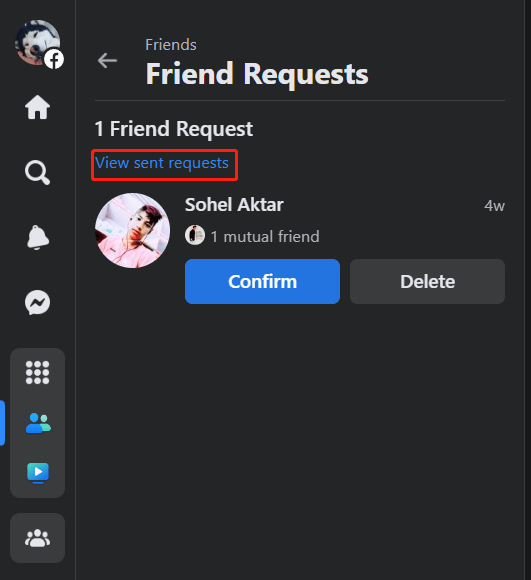 Note:
You can't cancel a friend request if it is already been accepted.
How to Turn off Friend Requests on Facebook App?
If you are using Facebook on Android, iPhone, iPad, or using Facebook Lite apps, you need to disable continuous contact uploading to prevent Facebook from updating your contacts to its platform.
Just navigate to Menu > Settings & privacy > Settings > Upload Contacts and switch off the related contacts uploading option.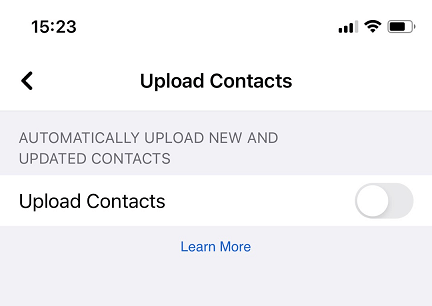 If you make use of the Facebook app on multiple phones or tablets, you need to block continuous contact uploading on each device. Besides, turning off contact uploading in the Facebook app does not automatically turn off contact uploading in the Messenger app.
Why Can't I Friend Request Someone on Facebook?
You are recommended to add users you know personally as friends on Facebook. If not, you may not be able to add people as friends for the following situations.
#1 They Haven't Yet Accepted Your Friend Request
You have already sent them friend requests but they haven't accepted them yet. So, your friend requests are still pending. You can visit this page to see pending friend requests on Facebook.
#2 You or the One You Add Has Reached the Friend Limit
You already have 5,000 friends on Facebook. If you need to add more friends, you can change your personal account to a Facebook Page. Or, unfriend some old friends first. As an alternative, you can just follow them to see their public posts if they have following enabled.
Similarly, if the person you want to add already has five thousand friends, he won't be able to accept your friend request until he unfriends someone first.
If you are currently holding 5,000 friends, even if you have sent a friend request to someone, he won't see your friend request until your current friends drop under 5,000.
#3 You Have Reached the 1,000 Friend Request Limit
If you have up to 1,000 sent friend requests waiting for a response, when you send more, the oldest request will be deleted. So, maybe your old friend requests have been removed.
#4 The One You Add Can Only Get Friend Requests from Friends of Friends
Thirdly, if the user you want to add has set the privacy settings to get friend requests only from friends of friends on Facebook, you can't add him as a friend if you are not a friend of one of his current friends. The solution is to ask him to change his privacy or send a friend request to you instead.
#5 You Are Blocked from Sending Friend Requests
#6 You Are Already Friends on Facebook
#7 Your Friend Request Was Deleted
It is also possible that your friend requests are deleted by the people who receive them. You won't be notified if your friend requests were deleted. Also, you cannot send them another request for one year.
How to Block Friend Requests on Facebook?
To set up who can add you as a friend, just follow these steps based on a mobile phone.
Tap Menu from the lower right corner.
Hit the Settings & privacy icon (gear) from the top right.
Scroll down to the Audience and visibility section and select How people find and contact you.
Choose Who can send you friend requests?
Tap on Friends of friends.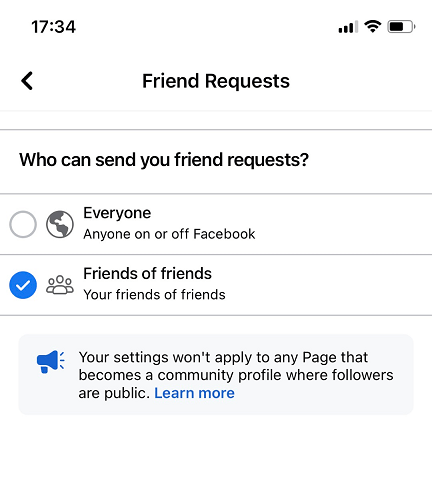 Thus, only people who have mutual friends with you can send you a friend request.
Facebook Friend Request Tips & FAQ
Each Facebook user can send at most 1,000 sent requests. If you have pending friend requests Facebook reach one thousand, after you send the 1,001 friend request, the first (oldest) FB friend request will be removed automatically.
You can take advantage of the People You May Know feature on Facebook to find new friends on Facebook. That utility is based on having friends in common with someone, being in the same Facebook group, being in the same networks with you, having similar interests with you, etc.
Why am I getting so many friend requests on Facebook?
It is because Facebook is showing your profile in the People You May Know section to many users. To avoid that, you can block friend requests to yourself by following the guide above.
How to send a friend request on Facebook when there is no option?
Generally, you can't. If you can't find the "Add friend" option, it is probably that the person has set only friends of his current friends can invite him. Yet, you can still follow his posts to leave a comment or send him messages to contact him.
I accidentally sent a friend request on Facebook; will they see it?
If the person is online and active, he will see it. If he enabled a phone notification, he will also know that. If not, you can immediately cancel and delete the request. Then, the user won't see your request.
Videos/Audio/Photos Management Tools Recommended
These applications are completely compatible with Windows 11/10/8.1/8/7.
MiniTool MovieMaker
An easy-to-use video editing software without watermarks and limits. The embedded templates enable you to quickly make personal slideshows and share them with your friends!
MiniTool MovieMakerClick to Download100%Clean & Safe
MiniTool Video Converter
Quickly convert videos and audio from one file format to another to apply to more devices. It supports 1000+ popular output formats and batch conversion. Besides, it can also record PC screens without any watermark and download YouTube videos.
MiniTool Video ConverterClick to Download100%Clean & Safe
Also read: