Are looking for a good place to download anime music? To help you find your desired anime music resource, this article introduces the 6 best websites for downloading anime songs. Additionally, you can use MiniTool MovieMaker to add anime music to video.
Anime music is an important part of an anime, which helps us understand the story or the feelings of the characters more easily. As an ab anime fan, you may want to download your favorite anime music for some reason.
Then you wonder where to download the anime music resources you need. Don't worry, this article will introduce 6 excellent animation music download sites in detail.
Top 6 Best Anime Music Download Sites
The Hylia
Gendou
Nipponsei Minglong
Musical.f-n.me
Downloads.khinsider
Mp3 Anime
1. The Hylia
The Hylia is the best website to download animation music, free to use, no ads. It has a lot of anime music resources, and various anime OSTs can be found here. It is quite easy to use due to its user-friendly interface, making it more popular among anime fans.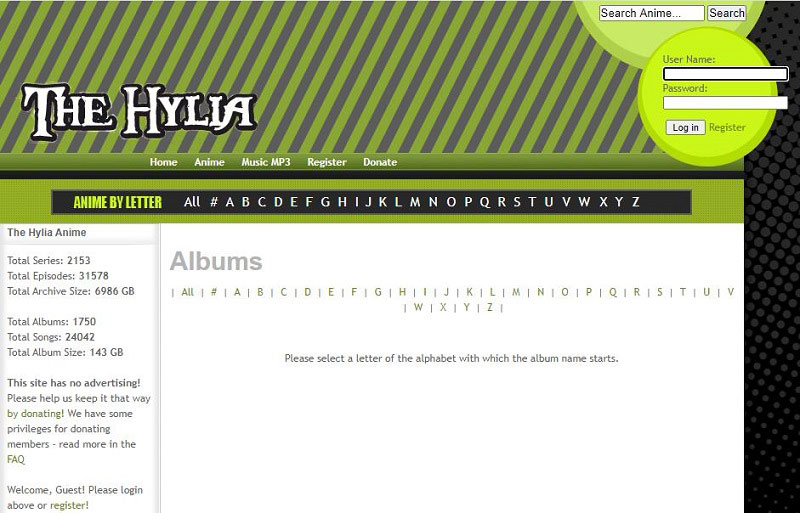 Step 1. Visit anime.thehylia.com on your web browser.
Step 2. Navigate to the search box and then type in the name of the anime song or album you are looking for. Alternatively, you can use the letter browsing option.
Step 3. To save all the tracks in an album all at once, click Download to Computer (FLAC+MP3). To download an individual song, click the song name, right-click on Download to Computer as MP3 or Download to Computer as FLAC, and then select Save Link As. At last, click Save.
Also read: Best Torrent Site for Music [100% Working]
2. Gendou
When talking about sites to download anime music, you can't miss Gendou. This website has many channels, such as forums, music, radio, chat, etc. In addition to providing anime music and videos, it also provides some interesting anime games.
Step 1. Go to gendou.com on your PC and register an account.
Step 2. Go to the Music tab and then select Download.
Step 3. In the search box, type in the name of the anime song, and then click the Search button.
Step 4. Click the song you wanted and the program will automatically start the download.
3. Nipponsei Minglong
Nipponsei Minglong is a dedicated anime music download site that only provides anime OST music. This website contains thousands of anime OSTs and also provides download links. You can download these files in ZIP format.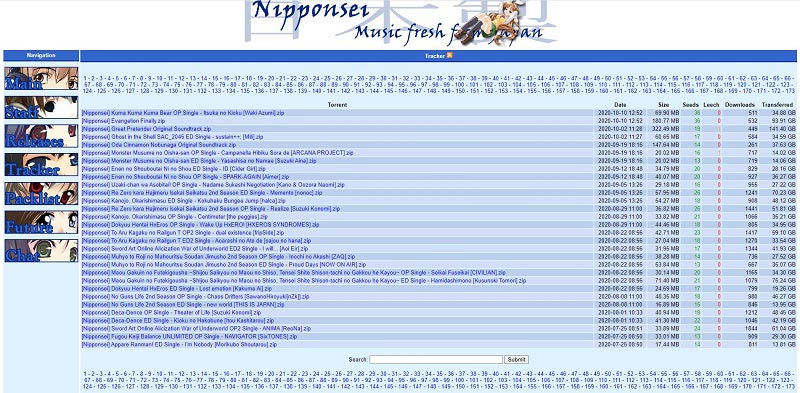 4. Musical.f-n.me
Musical.f-n.me is another destination for anime fans to download anime music. All the recent and popular anime music albums are listed on its homepage as posts with tags. And you can directly download your preferred anime music albums or download a single song in an album.
Related article: 6 Must-Try Best Music Streaming Services
5. Downloads.khinsider
Honestly speaking, Video Game Music is not completely an anime music download site because it is a website used for downloading free game music. However, this website has a very vast collection of free anime music as well and you can search for your wanted anime music in the search bar.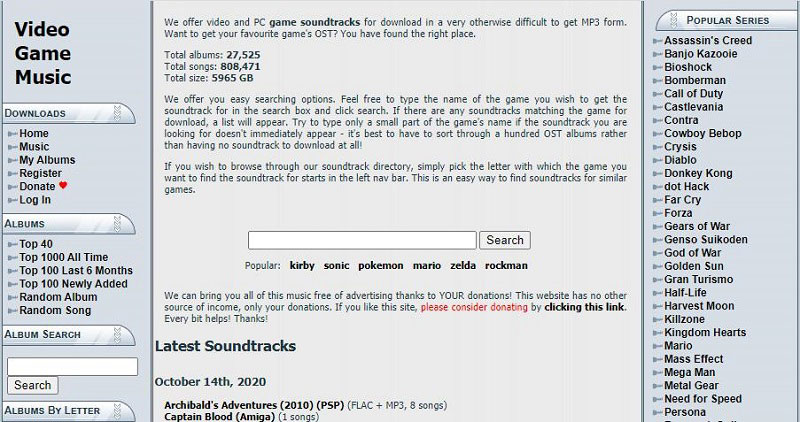 6. Mp3 Anime
Mp3 Anime is one of the greatest anime music search engines on the web with a clear and concise interface. It offers quite a number of MP3 anime openings and closings. If you're interested, you can create an account to make a playlist for the amine music you like.
Bottom Line
Since you have known where to download anime music, it's time to build your own anime soundtracks collection! If you have any questions or suggestions about it, please let us know via [email protected] or share them in the comments section below.
You may also like: