Still looking for the right music streaming service? Most music streaming services on the market, have their own advantages and limits, which makes it difficult to find the service that suits your needs best. Don't worry. This article introduces 6 best music streaming for your reference.
Most streaming services on the market allow you unlimited access to a huge music catalog. And these music catalogs can be streamed through the Internet or mobile networks or downloaded directly to your device for offline listening. If you want to add music to video, MiniTool MovieMaker is recommended here.
Which is the best music streaming service? Continue reading to find the answer.
1. Spotify
Spotify is a large music streaming service with a large amount of music and audio content, suitable for all major platforms. The service provides both free and paid versions. For those who listen to music on various devices, Spotify is a good choice.
Pros:
A totally free tier
Easy to build your own playlists
Cons:
No live content
No lossless option
Related article: Spotify Sleep Timer: How to Set a Sleep Timer on Spotify App
2. Tidal
Tidal is another best music streaming service, which provides excellent sound quality. Tidal has a HiFi plan that steps things up to a whopping 1,411Kbps in the lossless FLAC format and it also includes a selection of 3D audio tracks using the Dolby Atmos or Sony 360 Reality Audio codecs.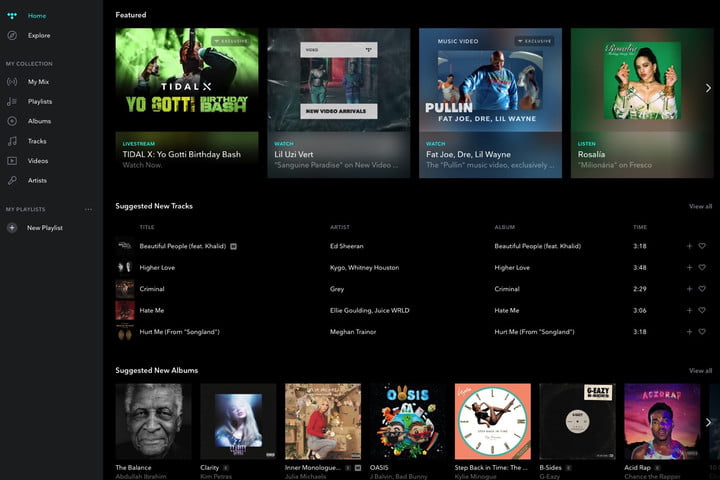 Pros:
Excellent audio quality
Lossless playback
Music videos available
Con: No free version
3. Apple Music
As we all know, Apple Music is designed for Apple users. The service has a library of 60 million songs and one of the best things about Apple Music is that it integrates very well with Apple's hardware and software, and it's well-designed and works with your existing library of iTunes.
Pros:
An easy-to-navigate user interface
Exclusive and original content
Cons:
No high-res audio option
No free tier
Related:
4. Amazon Music Unlimited
Amazon Prime Music is a service with two million songs and integrates perfectly with Alexa. In addition to lossless audio, Music HD includes a selection of tracks mastered in Dolby Atmos and Sony's 360 Reality Audio codecs as well. However, the service doesn't offer any non-music content.
Pros:
Diverse playlists
Lyrics available
Cons:
No free tier
No content other than music
Recommend post: Top 6 Best Free Music Visualizers
5. YouTube Music
YouTube Music is one of the best music streaming services. It has a clean interface, a decent library of music, and it integrates very well with Google's other apps and services. The service also enables you to upload new tracks to its online music locker.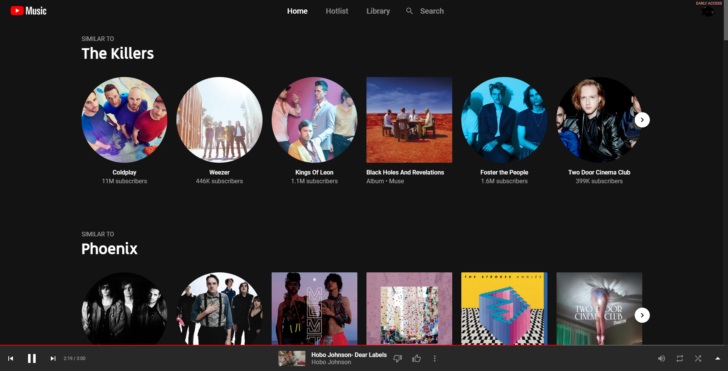 Pros:
Personalized playlists support
Integrate with Google services
Con: No lossless audio option
How to download the YouTube Music app for your PC? Check this post: How to Install & Uninstall YouTube Music Desktop App on PC.
To see your most played songs, check this post: YouTube Music Recap: How to See Your 2022 Seasonal Recaps
6. Qobuz
The last one on the list of best music streaming services is Qobuz. It might not be the most well-known music streaming service, but it is arguably the most advanced in terms of audio quality. And all albums on this service are streamed either in lossless CD-quality or hi-res.
Pros:
Large hi-res library
Excellent CD-quality streams
Cons:
No 3D audio option
Not good catalog
Conclusion
Top 6 best music streaming services are discussed above. Which one do you prefer after comparing their pros and cons?
Of course, if you have any other cost-effective music streaming services to recommend, please let us know via [email protected] or share them in the comments section below.