Does Windows 11 Have Photo Editor?
Does Windows 11 have a photo editor? The answer is Yes.
Photos app is the default and the best free photo editor for Windows 11.
If you're used to using the Paint app to edit photos on Windows 10, luckily, you can continue to use it on Windows 11. In August 2021, Microsoft launched the updated version of Paint for Windows 11.
Come to a conclusion: Windows 11 has two built-in photo editors, Photos and Paint. Both of them should be installed by default on your Windows 11 PC and they are free to use.
About Photos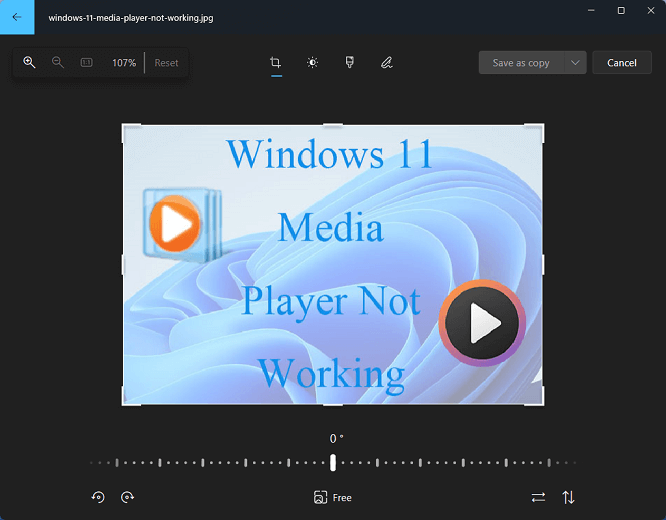 Windows 11 Photos app has all of the editing features of the previous version. You can still crop and rotate pictures, apply filters, make adjustments, draw on the picture, and more.
There're some little changes. For example, the Adjustment section adds more options to edit the pictures' light and color, including brightness, vignette, and saturation. The Mark Up tool moves to the top of the editing page.
All in all, the Photos app is said to be more intuitive to edit, view, organize, and share your photos on Windows 11.
About Paint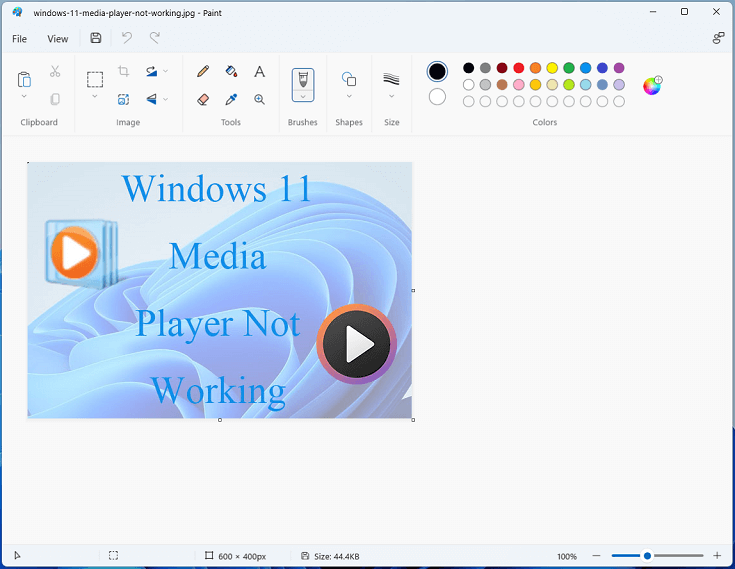 Windows 11 Paint has been updated to be perfect for the Windows 11 new visual design and has been refreshed with optimized color section & text tools and a simplified toolbar as well as a dark theme.
The editing features are pretty much as same as they were in the version of Windows 10. You can still use Paint to resize, crop, flip pictures, and more.
How to Open Windows 11 Photo Editor
To quickly open the Photos app or Paint, click the Search box next to the Start Menu on the taskbar, enter photos or paint and then select Photos or Paint from the results.
Windows 11 Photo Editor Download
You can manually get Photos and Paint from Microsoft Store for Windows 11 version 22000.0 or higher on your PC.
Download sources:
https://apps.microsoft.com/store/detail/microsoft-photos/9WZDNCRFJBH4
https://apps.microsoft.com/store/detail/paint/9PCFS5B6T72H?hl=en-us&gl=us
Third-Party Photo Editors for Windows 11
Apart from the built-in Windows 11 photo editors, you can try the following third-party photo editors for Windows 11 to get more powerful tools.
#1. Adobe Photoshop Elements 2022/2023
If you want more power to edit photos on Windows 11, Adobe Photoshop Elements comes as the first option. Version 21H2 and higher is compatible with Windows 11 PCs.
With the power of AI, you can add motions to photo, change photo background, add fun filters, make photo collages, turn photos into art, and more to create amazing pictures.
#2. PhotoWorks
PhotoWorks is also an AI-driven photo editor for Windows 11. It has smart tools to adjust color and light and specific features to retouch your portrait.
Also, this Windows 11 photo editor lets you remove unwanted elements from photos, enhance your images with artistic effects, add stickers, and more.
#3. Luminar AI
Luminar AI is also one of the best photo editing software for Windows 11. Powered by AI, this application offers more than 20 photo effects and editing features to help you make edits in clicks.
You can use Luminar AI to enhance pictures, retouch portraits, remove unwanted details, and more.
Microsoft Photos Alternative for Video Editing on Windows 11
Microsoft Photos is not only a photo editor, photo viewer, and photo organizer for Windows 11 but also a video editor for Windows 11.
If you need a Microsoft Photos alternative to edit videos on Windows 11, MiniTool MovieMaker is recommended here.
MiniTool MovieMakerClick to Download100%Clean & Safe
You can use it to rotate, flip, trim, and split videos, change playback speed, add titles/captions/credits, apply filters and transitions, add music and stickers, even make an animated GIF from a video, and more.
Conclusion
Microsoft Photos and Paint are both built-in and free Windows 11 photo editors. You can use them for some basic and common editing tasks. If you need more power, try the above third-party programs to edit photos on Windows 11.