Are you looking for the best photo frame apps which you can download on your phone to elevate your digital photos to the next level? Then look here. We've covered the 5 best photo frame apps in this post. Let's explore now. (If you want to create a short movie from photos, you can try MiniTool MovieMaker.)
Photo frames have existed for ages to give a special effect to our photos. They make our photos attractive. With these digital photo frame apps, you can add a pretty frame to your photos in just a few steps.
InFrame (Android & iPhone)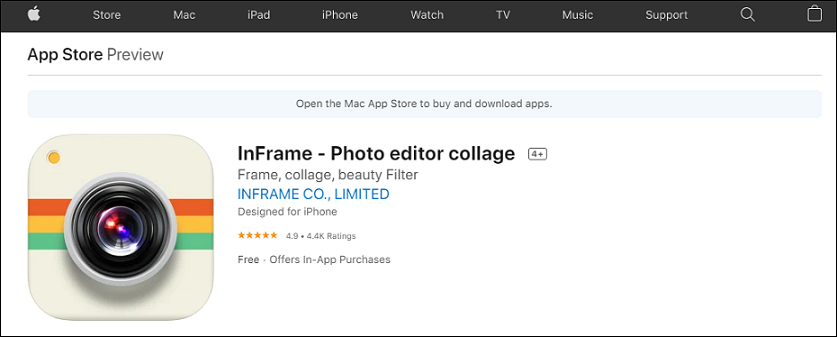 If you are searching for an app that focuses on photo frames only, InFrame is the best option for you. It is a dream app for people who want to level up a photo by adding an amazing photo frame. It offers numerous awesome photo frames available for customization.
It will help you to blur the background of your photo if you don't want your background to stand out. Alternatively, you can also enjoy the color style frame. By the way, you will be provided with a color palette for you to choose the most suitable shade.
After editing the photo, you can use the instant sharing feature to share the photo instantly on Messenger or other social media. Otherwise, saving it to your device gallery is also available.
PicsArt Photo Studio (Android & iPhone)
PicsArt Photo Studio is also one of the best photo frame apps that you can use. This photo editing app has several unique and advanced features such as photo frame design, real-time effects, cool artistic effects, beautiful decoration, and much more.
It also provides you with a set of advanced tools like applying makeup, changing the hair color, removing blemishes and acne, etc. To make your photo look professional, you can blur the background, erase something on it, or even change the background.
Additionally, this app is capable of editing videos. It allows you to merge and blend videos. Also, you can open the music library and add music to your video.
Photo Lab Picture Editor (Android & iPhone)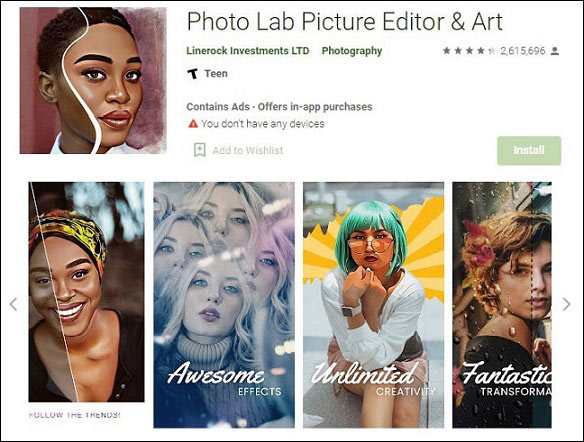 Photo Lab Picture Editor is one of the best photo frame apps that comes with tons of beautiful photo frames. More than stunning photo frames, it is a multifunctional app that offers large collections of features like face photo montages, animated effects, and photo filters.
It offers a funny swap face-like feature that allows you to feel like a pirate, astronaut, and a mysterious monster, etc. Also, with this app, you can create stunning collages in several minutes. Many layouts are offered for you here.
Photo Frames: Hoarding (Android)
Just like the name, Photo Frames: Hoarding is a digital photo frame app that offers you frames related to hoardings which are large boards in a public area for advertisements. According to the number of downloads, Photo Frames: Hoardings is one of the most popular photo frame design apps.
In addition, you can decorate your photos with this free photo editor. Then, you can see what it will look like when your face is on hoardings. Besides its frames and hoardings collection, this photo frame app comes with other tools like a background eraser, photo blender, collage maker, and some more.
Pic Collage (Android & iPhone)
Pic Collage is one of the most popular photo frame apps which can be used to create instant photo collages with stylish photo frames. Apart from the photo frame design tools, there are other tools like photo editor and photo collage maker. It offers instant layouts, photo grids and pre-designed templates.
This app allows you to explore the hallway of amazing stickers, attractive borders that give you the freedom to choose what suits your photographs the best.
Conclusion
This post offers the 5 best photo frame apps for you to choose from. I hope you have a great time using these photo frame apps and transforming your photos into great artwork. Try these apps out and give your photo an appealing look now!