How to edit videos on Linux? This post from MiniTool MovieMaker gives you a list of the best Linux video editing software for your reference.
Like Windows and Mac OS, Linux is also a popular operating system. In previous posts, we've introduced many video editors for computers running Windows and Mac OS operating systems.
Is there any video editor for Linux? How to create and edit videos on Linux? This post introduces 7 Linux video editing software applications for you to choose from. All of them are free and open-source.
#1. Flowblade
Flowblade or Flowblade Movie Editor is a professional Linux video editing software program, and it's only available on Linux. Flowblade is a non-linear video editor and supports all media file types that are accepted by the Linux system.
This Linux video editor has standard editing tools to add, move, and trim clips, offers 50+ image filters and 30+ audio filters, and has a built-in title tool.
With Flowblade, everyone from beginners to masters can make videos quickly and easily.
#2. Shotcut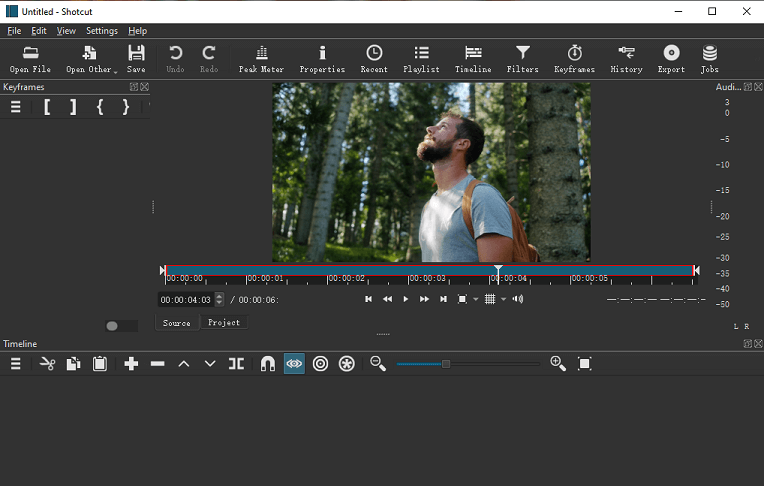 Shotcut is also one of the best video editors for Linux. Similar to the above applications, Shotcut supports video, audio, and audio file formats via FFmpeg, and it's timeline-based and non-liner video editor of multi-tracks.
Shotcut is a powerful video editor for Linux. It's equipped with multiple video effects like wipe transitions and color correction and grading, a wide range of video filters, speed effects for video/audio clips, many audio editing features, and more.
Related: How to Trim and Cut a Video in Shotcut? – Solved
#3. Kdenlive
Kdenlive is another free Linux video editor.  This program can handle almost any video and audio format directly and lets you edit your file on several video and audio tracks.
Kdenlive has a powerful 2D title editor, many transitions, various transitions (like transform options and color correction), and more. With Kdenlive, you can change the interface layout and keyboard shortcuts as you need.
#4. OpenShot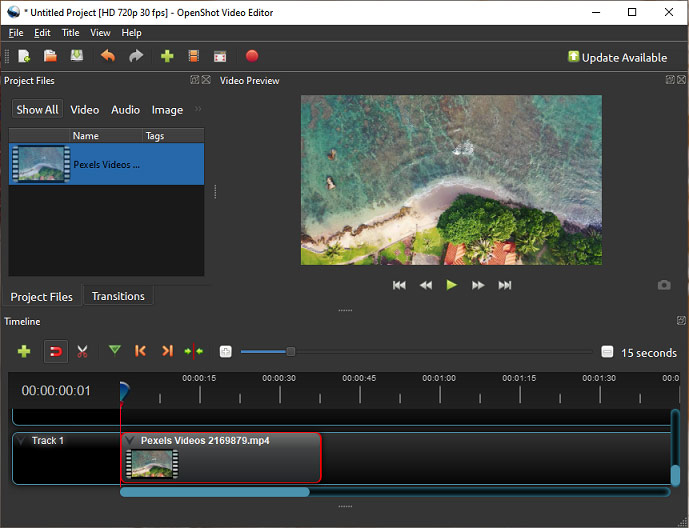 OpenShot is another free Linux video editing software that shouldn't be ignored. It has a powerful animation framework to animate anything in your video and multiple video effects to remove the background from your video, adjust clip's colors, and more.
Moreover, OpenShot allows you to trim videos, visualize your audio as waveforms, create 3D animated titles, speed up/down videos, and more to create professional-looking videos.
#5. Lightworks
If you need a Linux video editor, you shouldn't miss Lightworks. It provides many video effects, titles, transitions, and stock music, and it also supports multi-cam editing.
Lightworks is also a professional video color editor. It offers a color correction tool, a color balance tool, and a color temperature tool to adjust the color of the video.
Apart from the free version, Lightworks has Lightworks Create for YouTubers and gamers and Lightworks Pro for filmmakers.
#6. Avidemux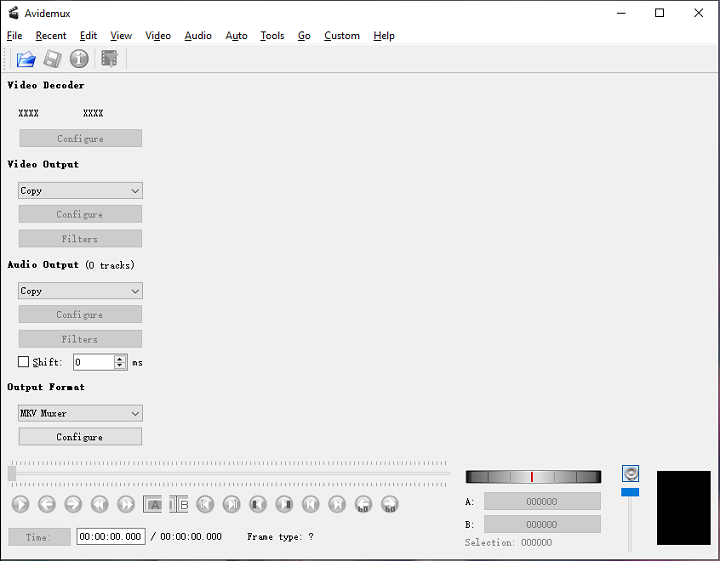 Avidemux is also one of the best Linux video editing software, and it's simple for users to complete some video editing tasks like trimming, cropping, rotation, flipping, reducing camera shakiness, adding transitions, and more.
In addition to a free video editor, Avidemux also functions as a video converter that allows you to convert between many popular video formats.
#7. Pitivi
Pitivi comes as the last Linux video editing software on our list. It has a simple and well-organized interface where you can easily complete your editing tasks.
Pitivi comes with hundreds of animated effects, filters, and transitions for you to choose from. Also, it allows you to trim, and split, videos, customize aspect ratios, and more.
If you need a video editor to create and edit videos on Windows 11/10/8/7, MiniTool MovieMaker is recommended here.
Conclusion
With these Linux video editing software applications, you can make amazing videos on Linux. What's your favorite Linux video editor? Feel free to share it with us in the comment section below.