We offer stunning new free Canva templates in this article developed by MiniTool. There are several ready-made Canva free templates, and everything you require is provided. You may personalize your nice designs and creations with only a few mouse clicks. Enjoy your free trial right now!
Tips:
You can try MiniTool MovieMaker to edit videos by cropping, clipping, flipping, and reversing them. Also, you can use it to add eye-catching effects and animated text, etc.
MiniTool MovieMakerClick to Download100%Clean & Safe
What Is Canva?
It does not matter if you work as a marketer for a large or small company. To come up with satisfactory solutions for the social mainstream press, ads, product releases, posters, or booklets always leave you at a loss.
Canva offers an easy-to-use design interface that can make your design process as simple as possible. It may adapt to or be modified for a wide range of functions, such as adding frames to photos, image enhancer, online video recorder, video trimmer, and so on. It is also accessible via online and mobile devices. If you are interested, you can go to the homepage of the official site to explore design ideas, custom prints, font pairings, and colors.
Types of Canva Templates
How does Canva become one of the most well-known online websites? You may find out the answer using the types of free Canva templates listed below.
Presentations: Presentation (16:9), Presentation (4:3), Talking presentation, Mobile-First presentation, Brainstorm presentation, and Game Presentation.
Social media: Instagram Post, Facebook Post, Instagram Story, Your Story, Facebook Cover, and WhatsApp Status.
Videos: Facebook Video, Video Message, Mobile Video, YouTube Video, TikTok Video, Twitch Screen, Twitch Background, and Video Collage.
Print products: Mouse Pad, Bumper Sticker, Wall Calendar, Tote Bag, Sweatshirt, Mug, Circle Sticker, and Hoodie.
Marketing: Poster, Logo, Flyer, Business Card, Notebook, Label, Email Header, Ticket, Coupon, Blog Banner, and Yard Sign.
Office: Resume, A4 Document, Report, Planner, Letter, Letterhead, Proposal, Graphic Organizer, Invoice, and Checklist.
To Introduce New Free Canva Templates
Red Cream Gold Playful Illustrative Personal Rosh Hashanah Folded Card
Type: New Folded Card (Portrait)
Fonts: DM Sans, Kavivanar
Size: 10 × 7 in
Black Yellow Grey New York City Grid General Scrapbook
Type: Scrapbook
Fonts: Special Elite
Size: 25 × 20 cm
Pink New Year Goals Fill in the Blanks Interactive Instagram Story
Type: Your Story
Fonts: League Spartan, Libre Baskerville
Size: 1080 × 1920 px
Bokeh Lights New Year Quotes
Type: Instagram Post (Square)
Fonts: Lora, Montserrat Classic
Size: 1080 × 1080 px
House with Heart Housewarming Invitation
Type: Invitation (Square)
Fonts: Kollektif, Sacramento
Size: 14 × 14 cm
How to Customize Free Canva Templates?
Go to the Canva website and use your work email or continue another way to sign up for a Canva account. When you log in to your account, there are the best free Canva templates available on the homepage. Follow this instruction to customize your free Canva templates.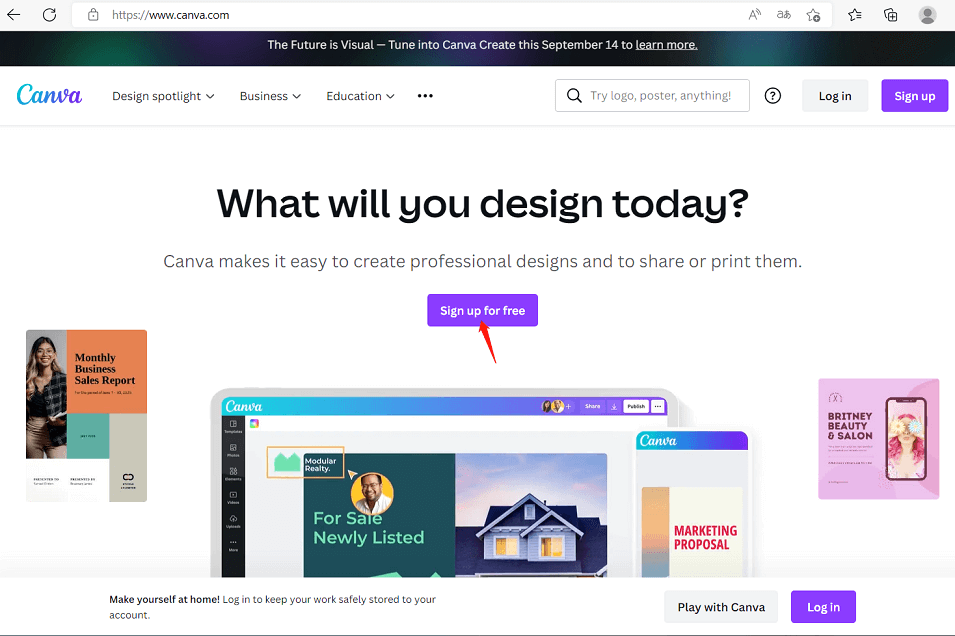 Step 1: Click the All templates button arranged in the left menu of the interface.
Step 2: Scroll down the page to look for a template you may like and hit it.
Step 3: There will pop up a new window that displays the details of the template.
Step 5: Click on the blue Customize this template button to enter the editing interface.
Step 6: Add the Elements, Text, and Animations, or Change the Flip and Position.
Step 7: Edit more details of the design according to your need.
Step 8: Click the Share button to get your design.
Does Canva Have Free Templates?
Try Canva templates for free if you do not already have them. This tool makes generating blog banners, editing photographs, and developing social media marketing a breeze. Additionally, I use it regularly and it is one of the multimedia apps I own.
Free Canva Templates for Anyone:
Easy customizations using a drag-and-drop editor.
250,000+ free template options.
5 GB of cloud storage.
Different design categories (logos, presentations, videos, cards, and more).
Invite other people to design together.
Can I Request a Free Trial of Canva Pro?
You will need to verify a credit card to activate your Canva Pro account. You will not be charged if you decide to end your trial at any time.
Use Canva Pro to do more and everything that Canva Free offers, plus:
Many functions, files, and premium content.
100+ million high-quality images, sounds, and graphics.
1TB of cloud storage.
Use up to 100 Brand Kits to apply your brand's visual identity.
Background Remover removes image backgrounds fast.
Arrange social media content on eight different platforms.
Conclusion
That's all for free Canva templates. You may use it to build anything you want, from a memorable film to a customized brand and subject. Go and start designing and creating your projects now.