MKV is a multimedia container format that includes video, audio, subtitles, and other metadata. Do you know how to extract subtitles from MKV? This post will introduce 2 MKV subtitle extractors for you and detail how to extract subtitles from MKV files using them.
People extract subtitles from videos for different purposes.
Extract the subtitles of a low-resolution video file, and then add them to a high-resolution version for getting a better visual experience.
Separate subtitles from a video to practice listening. 
Extract the classic lines of a movie.
The easiest way to extract subtitles from MKV, MP4, AVI, VOB or other videos as SRT, ASS formats is to get a versatile subtitle extractor that can cope with videos in different types of formats. If you are also searching for a way to add subtitles to videos, try MiniTool software.
After testing all kinds of subtitle extractors, here list 2 best MKV subtitle extractors and the specific steps on how to extract subtitles from MKV videos.
1. Extract Subtitles from MKV – MKVExtracGUI-2
MKVExtractorGUI-2 is the most popular MKV subtitle extractor to extract subtitles from MKV to ASS or SRT files. Apart from extracting subtitles, you can also use it to extract audio, chapters, and specific scenes into a separate file from the original video clip.
Now let's walk through easy steps to extract subtitles from MKV videos with this free MKV subtitle extractor.
Step 1. Download, install and run MKVExtracGUI-2 on your computer.
Step 2. Click the 3-dot icon to import your MKV file and then you will see several tracks of video, audio, and subtitles.
Step 3. Check the box next to the subtitles you want to extract from the MKV video.
Step 4. Hit the Extract button to save the subtitles on your computer.
Note: The subtitles will be extracted as ASS or SRT file format, depending on the original format of subtitles in the MKV video.
2. Extract Subtitles from MKV – VideoProc
VideoProc is the best option for Windows and Mac users to extract subtitles from MP4, MKV, AVI, VOB, etc. It also allows you to cut video, crop video, merge video, rotate video, flip video, add effect/text/watermark to video and convert any video to any preferred format.
Related article: Convert Video to Audio
Now, follow the easy steps below to extract subtitles from MKV videos.
Step 1. Run VideoProc and select Video on the main interface.
Step 2. Click the +Video icon to import your MKV video.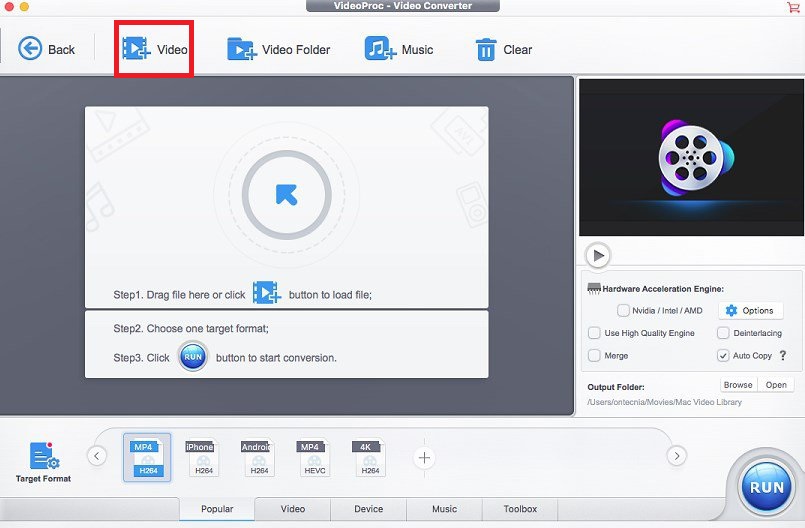 Step 3. Tap on ToolBox and choose Export Subtitle from the pop-up options.
Step 4. Select an output subtitle format, set Start Time and End Time, and then click Done.
Step 5. Hit the Run button to start extracting subtitles from MKV.
Bonus Tip – 2 Basic Subtitle Formats
SRT – SRT refers to Sub Rip text, which is the most basic format for subtitles, which is often used in movies. It is a simple text file without any rich media information like videos, animations. Open SRT file with a text document or Microsoft Word, you can easily edit the start and end time of when the subtitle appears and change subtitle information.
ASS – ASS stands for Sub Station Alpha, which is an advanced subtitle format. Created by the Substation Alpha software program, it is more standardize and more complicated than SRT. It implements abundant subtitle functions, for instance, setting size and position of different subtitle data, dynamic text, watermark, etc.
Bottom Line
Have you mastered how to extract subtitles from MKV videos after reading the above guide? If you have any questions or suggestions about it, please let us know via [email protected] or share them in the comments section below.