CapCut Video Editor is finally available for Windows and macOS computers. This post from MiniTool MovieMaker explains how to download CapCut for Windows 11/10 and Mac and how to use CapCut online.
About CapCut Video Editor
Owned by ByteDance, the CapCut video editor was originally only available for Android and iOS devices for beginners to create and edit videos. It's one of the most popular video editor apps for TikTok and Instagram users because of its comprehensive, powerful, and easy-to-use editing tools.
There was no official PC version of CapCut before and if people want to use this video editor on PC, they have to use the emulator to download it.
Finally, CapCut launched the official PC version in August 2022. Now, you can download CapCut for your Windows and Mac computers.
How to get CapCut on Windows 11/10? Check the following instructions.
Download CapCut for Windows 11/10
You have two ways to download CapCut for Windows 11/10/8/7.
Way 1: From CapCut official website
Step 1. Go to the CapCut official website and click the Download for Windows button to get the installer.

Step 2. Once done, double-click on the CapCut installer file and tick the box of Agree with CapCut User License Agreement & Privacy Policy. Then, click Install Now and wait for the installation to complete.
Step 3. After installation, click Start now and it starts the environment test. Then, click Confirm to launch CapCut.
Now, you can sign in to CapCut with your TikTok, Google, or Facebook account and start your creation.
Way 2: From Microsoft Store
Step 1. Visit the Microsoft Store website and search for CapCut. (https://apps.microsoft.com/store/detail/capcut/XP9KN75RRB9NHS)
Step 2. From the search results, click Get in App Store next to CapCut, and click Open Microsoft Store.
Step 3. Click Install and wait for the installation to complete.
To uninstall the CapCut desktop version on your PC, open Settings > Apps > Apps & features, scroll down to CapCut, click it and choose Uninstall > Uninstall, and click OK to confirm.
Download CapCut for Mac
Also, CapCut is now compatible with your Mac computer. You can get CapCut for your Mac via the App Store. (https://apps.apple.com/us/app/capcut-video-editor/id1500855883)
CapCut is compatible with macOS 10.15 or later.
How to Use CapCut Online
Apart from the CapCut desktop version, you can directly use CapCut in your web browser. Just go to the CapCut website, and click Open CapCut in your browser.
Next, you can choose to make TikTok videos, TikTok ads, YouTube ads, Instagram stories, Instagram posts, LinkedIn ads, and Facebook videos, or start from scratch.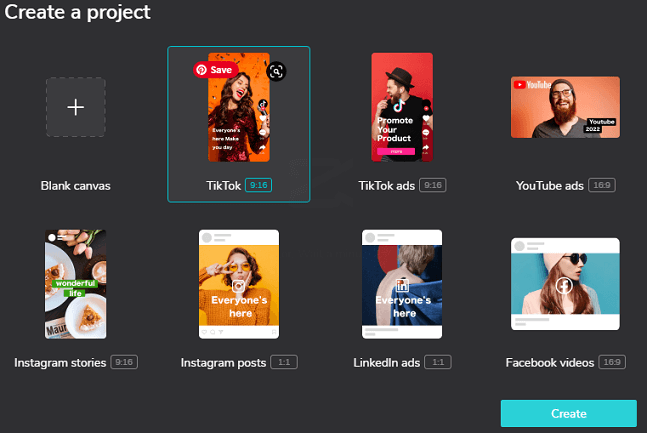 CapCut Desktop Version Vs Online Video Editor
The desktop version and the online version of CapCut have the most editing features in common, such as effects, transitions, filters, stickers, text templates, and more. There're still some differences.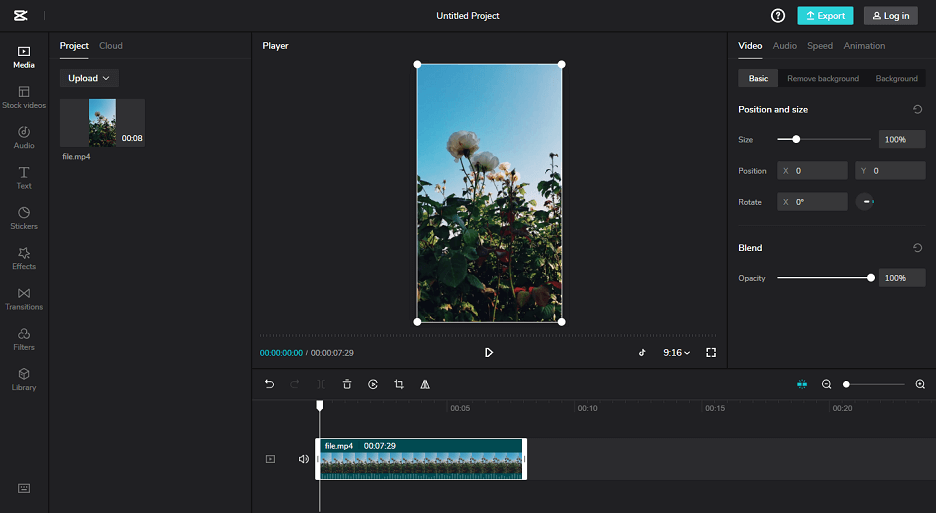 Firstly, they have a different layout of the interface. As for the editing features, the CapCut online version has a stock videos library and the integration of GIPHY to provide GIFs and stickers.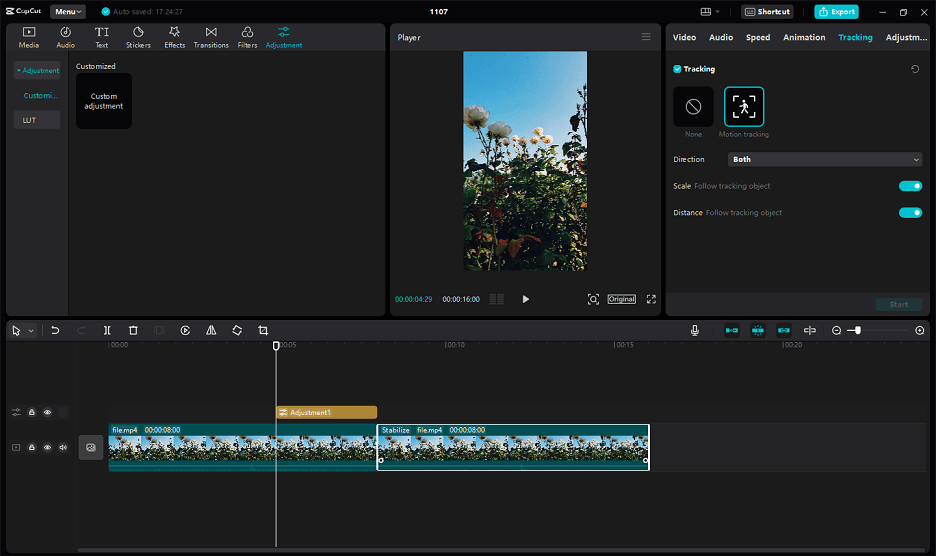 The CapCut for Windows desktop version features video stabilization too and motion tracking.
Compared with the CapCut app for Android and iOS, the desktop version and online video editor are less powerful but it's enough to create amazing videos.
Related:
CapCut Alternative for Windows 11/10
MiniTool MovieMaker is a simple video editor for Windows 11/10/8/7. You can use it to make wonderful videos for TikTok, Instagram, YouTube, and more.
MiniTool MovieMaker has a set of editing features you need. It can trim, split, rotate, and crop videos, add video filters and transitions, do basic color adjustments, and more.
More importantly, MiniTool MovieMaker can export videos up to 1080p for free and without a watermark.
Conclusion
Now, you can follow the above instructions to download CapCut for Windows 11/10. Alternatively, you can use CapCut online video editor to show your creativity.