AI camera apps can not only automatically fix the lighting and background, but also have other functions like face recognition, color enhancement, skin smoothening, and more. This post will introduce the 5 best AI camera apps that make your photos into elegant works of art.
The part below will introduce the features of each AI camera app. Just keep on reading and find which one works for you.
If you also need a video editor to make a short video from the photos or videos, you can try MiniTool MovieMaker.
Picai (Android and iPhone)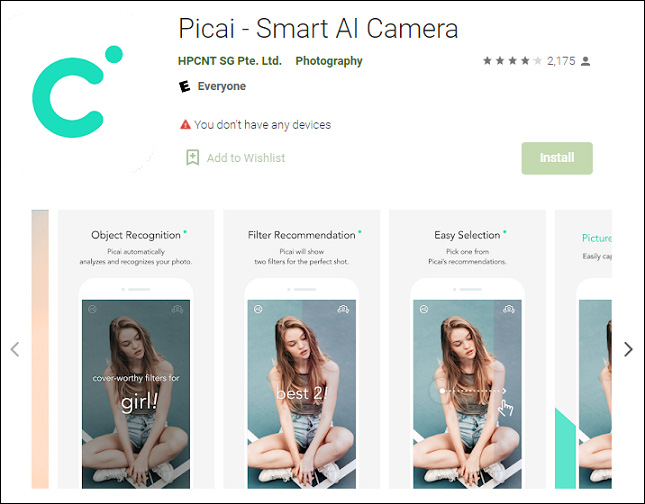 Picai is one of the best AI camera apps that analyze the scene and promote your capturing. It allows you to select a filter from its AI recommendation and helps you take amazing photos easily and quickly.
This app uses advanced AI deep learning technology and has a visual recognition feature. It will analyze and identify your photo automatically with the help of AI algorithms. It also offers filters for your selfies and gives a suitable filter for your shot. It also offers camera features like timer, full-screen camera, and silent mode.
Lensa (Android and iPhone)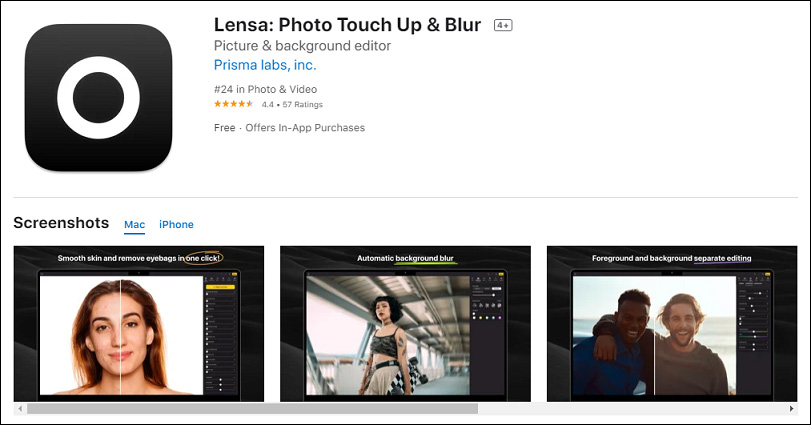 Lensa, developed by Prisma, is also a great AI camera app for iPhone and Android. It uses AI technology to beautify and enhance your portrait photographs. With it, you can perfect your skin and eyes, adjust the background of your selfies. The Facial retouching and background blur are achieved by moving the sliders.
You can edit the subject and background independently. It allows you to slide through the background blur and depth, and make it perfectly match your portrait. There is also a collection of filters, textures, overlays, and borders to enhance your portraits.
AI Camera (Android)
AI Camera is an amazing AI camera app for Android devices that make it easy to create awesome and beautiful photos. With it you will have access to AI auto-scene detection, AI frontal bokeh, dual camera bokeh, ZSL low light technology, low light dual camera, and many more. In addition to controls over aperture and white balance, this AI camera app also supports burst shooting mode and HDR.
If you are looking for HDR software, you can check this post Top 5 Awesome HDR Software You Can Try.
S Pro Camera (Android)
S Pro Camera is another excellent AI camera app. It provides several amazing features such as AI scene detection, Pro mode, bokeh, sticker, GIF animation, filter, emoji, motion photo, and so on. It also supports ZSL, continuous shooting, HDR, panorama, time-lapse, professional manual mode, and 18:9 preview.
It also enables you to get other AI features like face beauty, face cute, portrait bokeh, gender and age recognition, AI scene detection, and real-time video of face beauty and face cute.
Spectre Camera (iPhone)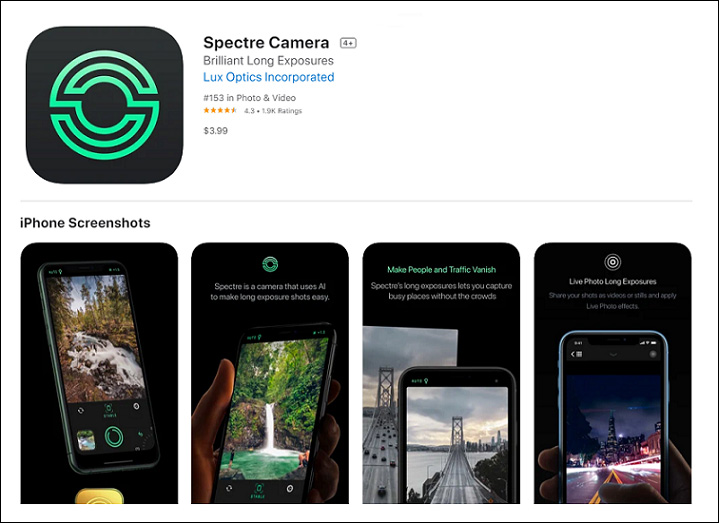 Spectre Camera is a great AI camera app for iPhone that is designed to create stunning long exposure photographs. By setting a medium or long duration, you can take a shot to erase the crowd from a touristy place. At night, AI scene detection will automatically switch modes to draw beautiful light trails, for stunning nighttime city photography or light painting.
Its intelligent computational shutter takes hundreds of shots over a few seconds and saves them in live photos. You can pick a frame for your photo, apply live photo effects, and even use the long exposure as a live wallpaper.
Conclusion
I hope the above-mentioned 5 best AI camera apps will help you take beautiful photos and make your photos more attractive and elegant. If you have other AI camera apps to share, feel free to tell us in the comments area.