It is well known that the use of music websites may be restricted in schools and workplaces. However, there are still some websites that provide free unblocked music. These sites are often referred to as unblocked music sites and here list 6 best unblocked music sites.
Music sites blocked at your school, college or office? If yes, how to solve this problem? Here collect some free unblocked music websites where you can listen to your favorite music without restrictions. If you want to make a music video with unblocked music tracks, try MiniTool software.
Best Sites to Download Music Unblocked
LiveOne
Jamendo
SongArea
Soundzabound
AccuRadio
BlueBeat
1. LiveOne
Powered by Slacker, LiveOne was formerly called LiveXLive or Slacker Radio. It is another popular unblocked music site where you can find more than 200 channels. Whether you are in school, college or office, you can enjoy all types of music at will. The users can get unlimited access to music and get the best collection of songs on this site for free.
2. Jamendo
Jamendo is a popular free music website. There is a huge collection of music and songs (220,000+ royalty free music tracks) that can be accessed for free on this website. You can also access the latest and old hit songs for free on Jamendo website. This website helps you get free music download unblocked at school.
You might be interested in: Best Torrent Site for Music in 2020 [100% Working]
3. SongArea
SongArea is one of the oldest free music lyrics websites. On SongArea, you can find and download the lyrics of trending songs on the website at ease.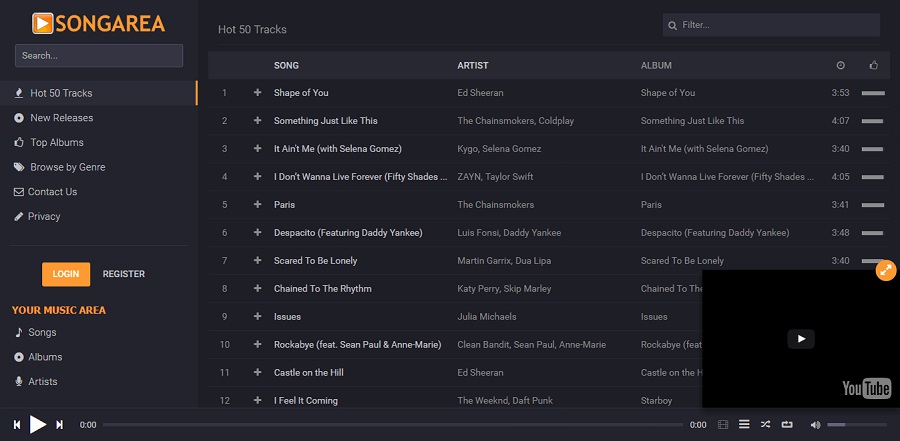 4. Soundzabound
Soundzabound is an unblocked music site specifically designed for students. The site offers a variety of free music in its vast library, enabling users to use these songs for education-related purposes or entertainment purposes. If you want to download and stream royalty free music for educational purposes, then this site is the best one.
Related article: Extract Audio from Video
5. AccuRadio
Almost every song on the AccuRadio channel is very popular and enjoyable and you don't need to create an account to listen to songs and albums. The site offers free webcasts, including many radio stations. You can freely choose any one of the radio channels from hundreds of radio stations and start listening to music.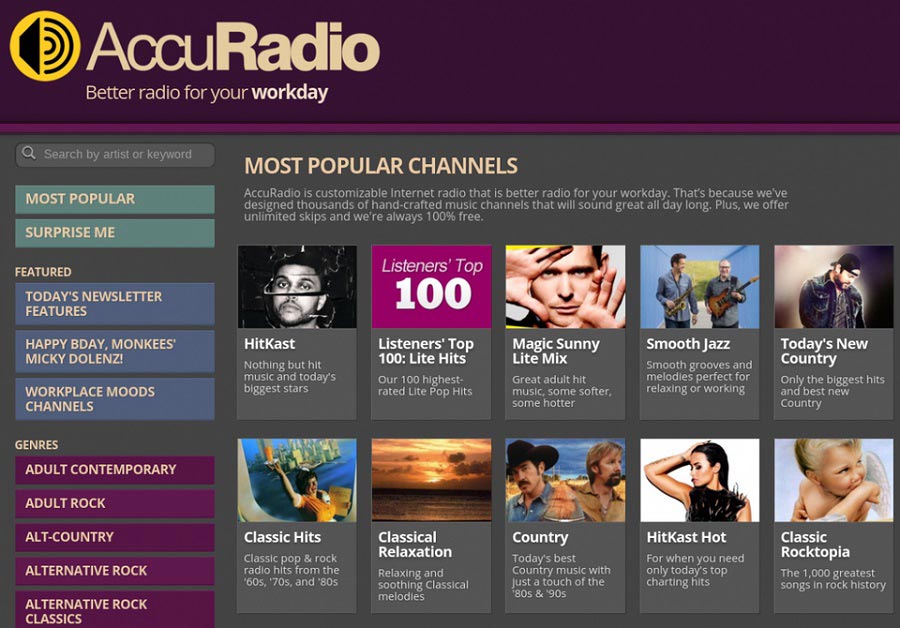 6. BlueBeat
Bluebeat is another best unblocked music site that can play free music at no cost. It has an extensive free music library which includes a large number of 3D songs. You can easily switch between any type of tracks on this website and enjoy high-quality music. It also allows you to create playlists based on popular songs on the homepage.
Bottom Line
The above are some of the best unblocked music sites we have collected so far. With any one of them, you can get all the music for free whether you are at school, university or workplace.
If you have any questions or suggestions about it, please let us know via [email protected] or share them in the comments section below.
Unblocked Music FAQ
1. What music sites are not blocked at school?
Grooveshark
Playlistsound
LiveXLive
Jamendo
SongArea
Soundzabound
AccuRadio
BlueBeat
2. How can I listen to music offline?
For listening to music offline, you need to download music to the best music applications, such as Google Play Music, Pandora, Spotify, Apple Music, SoundCloud, etc. Then you can listen to these downloaded music tracks when you don't have an internet connection.
3. How to unblock a site?
Use VPNs for unblocking
Use proxy websites
Change network proxy in browsers
Replace your DNS server
Change URL
4. How do I unblock a site on Chrome?
Unblock a website from Google Chrome Settings
Use a VPN to unblock sites
Use Google Chrome extensions to unblock sites