Users without premium accounts have to tolerate some adverts while watching anime on Crunchyroll. For free users, how to block ads on Crunchyroll? In this post, I'm going to tell you some solutions to block annoying ads on Crunchyroll.
Crunchyroll has a huge collection of anime shows and movies. You can watch Crunchyroll anime shows free without logging in. Of course, you can also create a Crunchyroll account for keeping track of your watch history. However, the drawback is that free users have to put up with ads when watching Crunchyroll videos (Want to make an anime video, try MiniTool MovieMaker).
So how to block ads on Crunchyroll? Continue to read this post.
How to Watch Crunchyroll Videos without Ads
All anime shows on Crunchyroll are available with ads. If you desire to enjoy ad-free content, then you need to get a Premium account ($7.99/ month). With a Premium account, you can access the entire library of anime, manga, and drama unlimitedly and enjoy them without ads.
Besides that, it lets Premium users share the guest pass with a friend for 48 hours. If you are not a Premium member and don't know anyone who has a Premium account, you can get a passcode from the following places: Crunchyroll subreddit, Crunchyroll Forum, and anime groups on Facebook.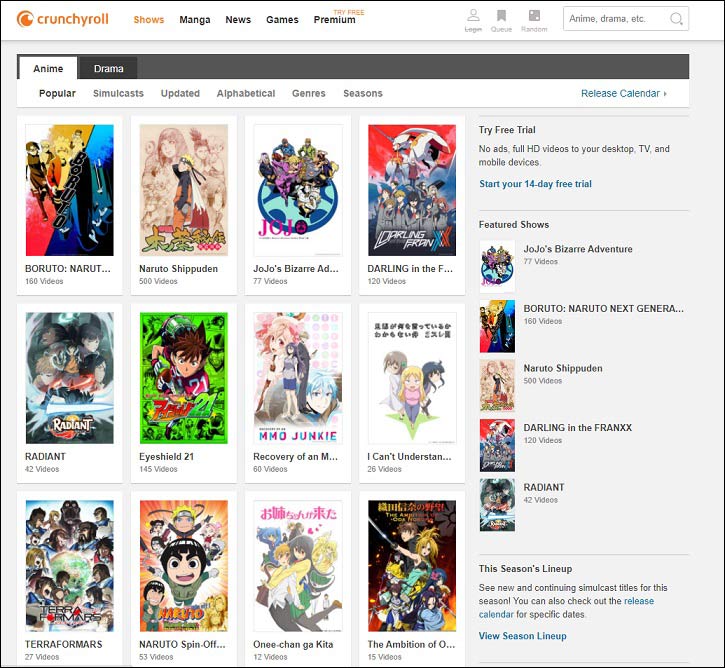 Also read:Funimation Vs Crunchyroll: Which Is Better for Anime Streaming
Block ads on Crunchyroll Using AdBlock
The simplest way to block Crunchyroll ads is to use AdBlock. This adblock for Crunchyroll can block pop-up ads on any website. It's compatible with Chrome, Firefox, Edge, Safari, iOS and Android.
Here's how to block Crunchyroll ads using AdBlock.
Open your browser and visit the AdBlock website.
Click on Get AdBlock Now to add the extension.
Then go to the Crunchyroll website and you will find all the pop-ups disappear.
AdBlock Not Working on Crunchyroll?
If you encountered this problem "AdBlock not working on Crunchyroll", follow the steps below to fix it.
Launch Chrome and tap on three dots behind your profile picture.
Navigate to More tools > Extensions.
Enable the Developer mode and click on Update to update all of the extensions.
Then reopen Chrome and visit the Crunchyroll website to check if pop-up ads are removed. If some ads are not blocked successfully, you need to block ads manually.
In fact, to avoid annoying ads on Crunchyroll, adblockers do not always work. The best method to get rid of ads permanently is to watch Crunchyroll videos offline.
Block ads on Crunchyroll Using Adblock Plus
Except for AdBlock, there are many other adblockers for Crunchyroll like AdGuard. It can remove all pop-up ads from the Crunchyroll website on any OS including Windows, macOS, Android and iOS.
See also: 2020 Best 6 Free Adblock for Chrome
Here's how to block ads on Crunchyroll.
Head to the AdGuard website in your browser.
Download and install it.
Once done, run AdGuard to configure the settings.
Afterward, go to Crunchyroll, enable AdGuard and see if pop-ups are blocked.
Conclusion
That's all about how to block ads on Crunchyroll. If you have any better solutions to share, please leave a reply!