TinyPic was an image hosting service that allowed users to upload, link, and share photos and videos on the Internet. But now, it's no longer available. Fortunately, this post will offer some TinyPic alternatives. And if you want to make a video with pictures and music, MiniTool MovieMaker is the best choice.
To store and share your bulk of images, sometimes you may create an album on Facebook or Instagram, but you can also ask for help for some image hosting websites. At this time, you may think of TinyPic. It enabled you to share or upload photos and videos. However, from September 9, 2019, this service shut down. If you're searching for the best TinyPic alternative, you've come to the right place.
Top 5 Must-try TinyPic Alternatives for You
Flickr
Imgur
Photobucket
SmugMug
ImageShack
Flickr

Flickr is also an excellent TinyPic alternative to host images and videos. It has two accounts: Free and Pro ($5.99/month or $ 49.99/year). The free version lets you store images or videos up to 1000 items, and the video length limit is 3 minutes. The Pro version offers unlimited storage, with videos limited to 10 minutes.
As one of the oldest image-sharing websites, Flickr also can customize your images, such as sharpening pictures, crop pictures, add filters or text, adjust the brightness, saturation, and more. And with it, you can organize and manage photos or albums.
Imgur
Imgur is a free TinyPic alternative. As one of the most popular image hosting services, Imgur allows you to upload images, videos, and GIFs, and the supported file formats include JPEG, PNG, TIFF, MP4, FLV, APNG, WebM, QuickTime, etc.
As for the maximum file size, non-animated images cannot exceed 20MB, and the animated images and videos cannot exceed 200MB, and videos cannot be longer than 60 seconds. But if a PNG is larger than 5MB, it will be converted to a JPEG. Once the images are uploaded, they are stored forever. Additionally, Imgur allows you to rotate, resize, and crop images.
Photobucket
It's a paid TinyPic alternative, offering 3 plans: Beginner $5.99/month, Export Unlimited Images $12.99/month, Intermediate $ 7.99/month. And it enables you to store 250 images for free. After uploading images to Photobucket, you can use an easy-to-copy embedded link to share your pictures on any websites, blogs, forums, etc.
And it offers high-quality images and powerful privacy controls. Except for image hosting and sharing, it offers some image editing tools, so it allows you to add filters to photos, crop, rotate, flip images, and more.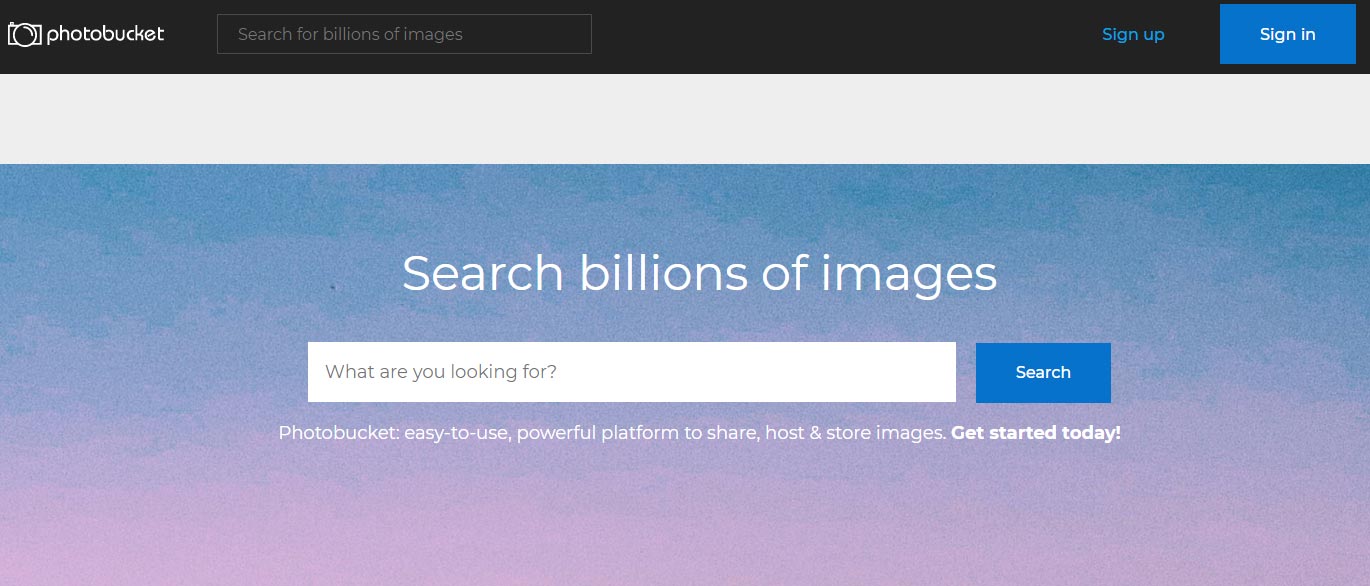 The supported image formats include JPG, JPEG, GIF, BMP, PNG, and the most popular video formats are available, including MP4, MOV, FLV, AVI, MKV, WebM, etc. The maximum image size is 5 MB, and the upload size limit for videos is 500MB.
SmugMug
SmugMug, one of the best sites like TinyPic, is perfect for memory makers to preserve priceless memories and share images with anyone you love, for enthusiasts and professionals to store and customize their photographs. It has four plans: Basic $55/year or $7/month, Power $85/year or $11/month, Portfolio $200/year or $27/month, Pro $360/year or $41.99/month.
The 4 plans have no limit on the upload number of photos and videos. The maximum photo file size is 200MB. The maximum video file size is 3GB, and the clip length is 20 minutes.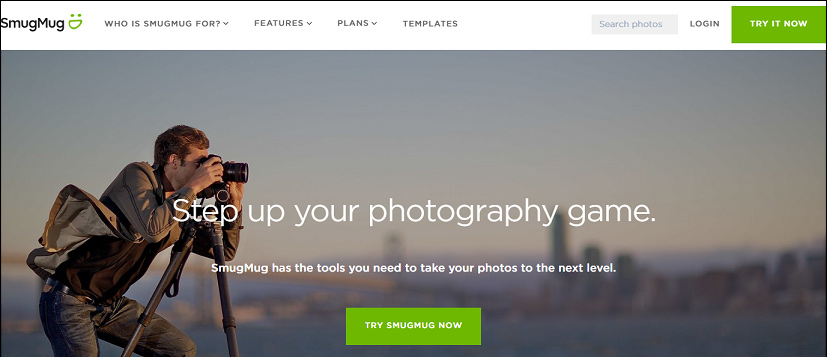 Besides, it supports bulk image management, sorts images by different criteria, and can organize images, folders, and galleries. More importantly, it makes you add text to photos, rotate images, and apply color effects, etc.
ImageShack

ImageShack is also taken as one of the best subscription-based sites like TinyPic, offering 3 subscription plans: Basic $3.99/month or $37.99/year, Pro $29.99/month or $285.99/year, Premium $99.99/month or $ 953.99/year. It provides you with unlimited space to host images (JPG, GIF, TIFF, PNG, BMP), and the size of a single picture cannot exceed 25MB.
And it lets you easily share photos via email, Facebook, Pinterest, Twitter, and more and share direct links to images and albums. Moreover, this site enables you to download photos quickly.
Conclusion
This post introduces 5 TinyPic alternatives to you. With them, it's simple to upload and share your images or discover any pictures you want. Which one do you like best? Or what's your favorite image hosting website? Share your opinions with us in the below comments area.