Slow motion takes an important part in video production. It can be seen in nearly every aspect of videography including movies, TV series, sports and so on. So how to slow down video? This post will tell you the answer.
Slowing down a video means adding slow motion effect to the video. It emphasizes some specific scene in order to draw people's attention. If you want to slow down a video clip, try the following methods!
To create a wonderful video, try MiniTool software – MiniTool MovieMaker.
How to Slow Down Video on Phone
To slow down video on phone, here recommend Slow motion video FX. With it, you can record anything you want and make it slow. When you created a slow motion video, you can also directly upload the output video to YouTube or Instagram.
This app has two 2 types of editing process: Simple process and Advanced process. Simple process can slow down the whole video. Advanced process allows you to add special time points and slow down video in different time points.
Here's how:
Step 1. Download and install Slow motion video FX.
Step 2. Choose the video you'd like to slow down from gallery. Or record a video.
Step 3. You need to add points to the timeline and move the point down to make the video slower. If you want to speed up the video, move the point up.
Step 4. Play the video with points, and save it to your phone.
How to Slow Down Video on Computer
If you are a computer user and don't want to install any video editor on your PC, you can slow down video online. Clideo is the best free online video editor. It supports most video formats like MP4, AVI, VOB, MOV, WMV, MPG and more.
With it, you can slow down video or speed up video in seconds. Clideo also provides six commonly used speeds, so you can choose the speed you like. Aside from this, it can help you mute the audio in video if you want to remove it. Also, it allows you to change the output format.
To slow down video, take the steps below.
Step 1. Go to Clideo and enter its main interface.
Step 2. Click on All tools and choose the option Speed Video.
You might be interested in Top 4 Excellent Video Speed Controllers of 2020.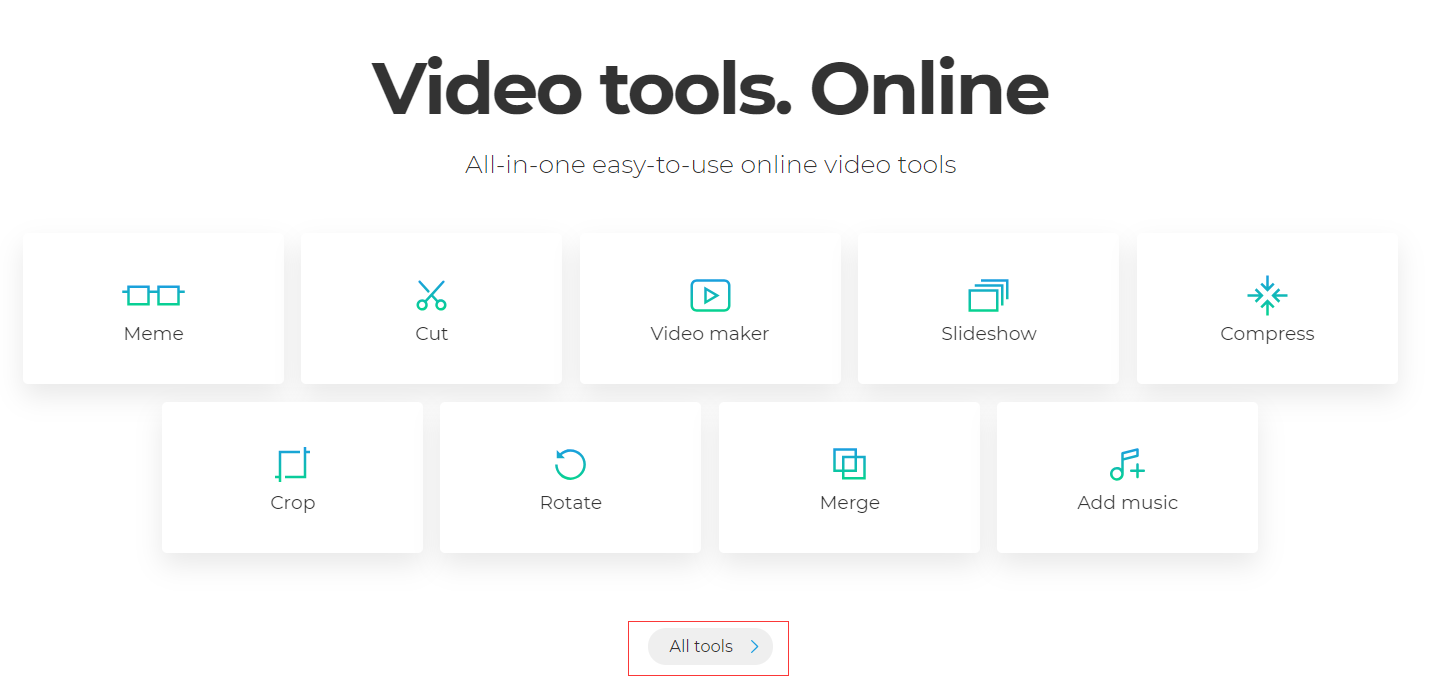 Step 3. Tap on Choose file and upload the video you need to slow it down.
Step 4. Then you will be taken to the editing window. Mute video and MP4 format are checked by default. If you wish to keep the audio, you can uncheck the Mute video.
Step 5. There are six speed option on your right side. Choose the speed you like and apply it by clicking the Speed button.
Step 6. In the end, click the Download button and save it to your computer.
Your video will be watermarked by using Clideo. To remove watermark from video, you can read this post: How to Remove Watermark from Video and Photo Efficiently.
Conclusion
Slowing down video is very easy, right? Now, it's your turn!
If you have better suggestions for how to slow down a video, please leave a comment below.