There are many DAW software available on the Internet, while the open source DAW software allows you to customize your audio editor as expected. To a large extent, an open source DAW liberates imagination for an experienced user. Nevertheless, if you are a beginner in audio editing, MiniTool MovieMaker is suitable for you.
What is a DAW?
DAW, the abbreviation of digital audio workstations, is an application or software that allows you to record, edit, mix audio files together, ending up as a single musical product, like songs, speech, radio, television, soundtracks, podcasts, sound effects, etc. And you can get a DAW on your computer to help you deal with the audio files, no matter what operating systems you have.
Why do you choose an open source DAW?
Since DAW possesses a highly complex configuration that consists of numerous units, an open source DAW enables you to set its configuration freely until it meets your customized needs. Thus, for the more advanced audio editing, an open source DAW software is indispensable.
You may like: 5 Best Open Source Video Editors in 2020 [Free]
Top 3 Best Open source DAWs
Ardour
Audacity
LMMS
Ardour (Start at 1$)
As an open source DAW, Ardour supports major operating systems, including Linux, Windows, Mac OS, which possess many amazing features that allow you to record, edit, mix audio and MIDI. Thus, you can finish your process through this DAW from the beginning to the end.
Besides, it keeps you free from limits by supporting open source code, numerous plugins. Preferred by musicians, composers and soundtrack editors, Ardour remains updates by the collaborated efforts of its users. What's more, Ardour, a professional and full-featured DAW, is even cheaper than others.
Audacity (Free)
As the most popular audio software, Audacity is well known as its free service, full-featured functions, open source character, clean user interface and toolbar. Both as the music recording software and music mixing software, Audacity can meet your basic needs on the audio processing aspect.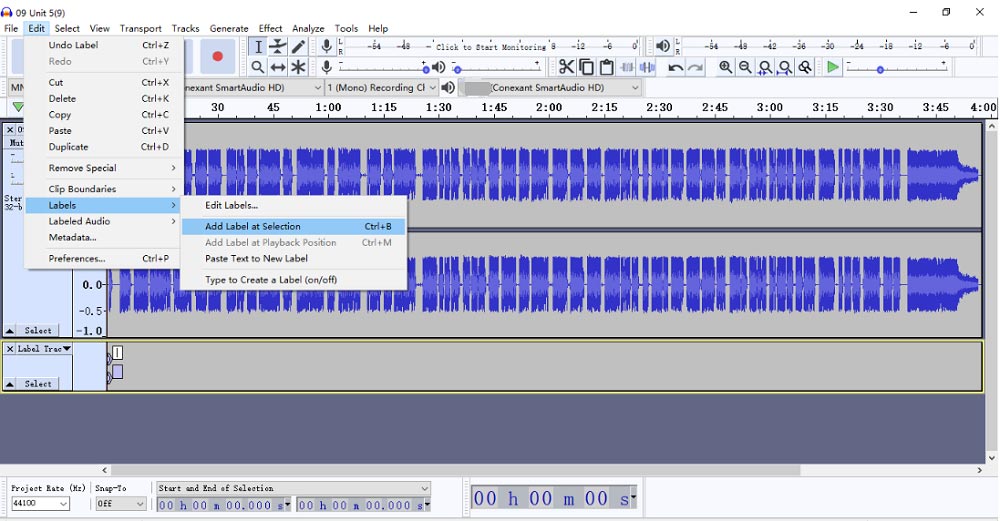 However, it should be mentioned that Audacity can't support MIDI and visual instruments. So it may not be the best DAW for professionals, but a good DAW for beginners who don't need so many features. And above are all Audacity alternatives you can choose.
LMMS (Free)
Hosted on GitHub, LMMS is a cross-platform open source DAW for free and you don't need to purchase any license to use it. And it's compatible with Linux, Windows, Mac as well as numerous plugins including VST, LADSPA. And it supports Track Automation and 64-bit VST instrument. Besides, it is capable of adding notes without other specialized apps.
Related article: Top 6 Best Free Music Visualizers of 2020
Bottom Line
The recommended open source DAWs above all worth making a trial and you will find them both suitable for freshmen and professionals. If you have any questions or suggestions about it, please feel free to contact us via [email protected] or share them in the comments section below.