Now, you can make music with online creative tools instead of a digital audio workstation or DAW software. In this post, we'll introduce 5 online DAWs. With them, you can create music anywhere on any platform.
If you're looking for a simple way to make music without much expense or without downloading any DAW software, an online DAW can meet your needs. Despite their advantages, browser-based DAWs have some limitations compared with traditional DAWs. But an online DAW is still worth a try if you're getting started.
Want to extract audio from video and save it as MP3? Try MiniTool MovieMaker.
#1. Soundtrap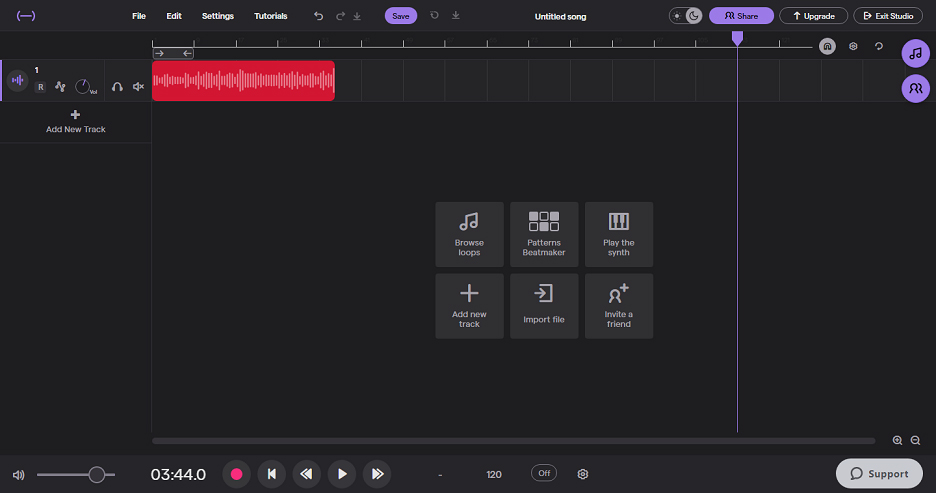 Soundtrap is an online digital audio workstation for music and podcast production. It can be a free online DAW if you sign up with your account. Then you can make unlimited projects and access 4800 loops, 430 instruments and sounds, 150k+ sound effects (like fade in, fade out, change pitch), and originals sound packs.
For music makers, Soundtrap offers the Auto-Tune effect to match your vocals to a key.
Also, this web browser DAW offers monthly and yearly paid plans for personal or educational uses.
#2. Amped Studio
Amped Studio is an online music sequencer and sound editor, designed to make the music production accessible to everyone, especially beginners. Thus, it's a great choice for inexperienced users who want online DAWs.
Amped Studio can be used for free. And users with a free account can also make unlimited projects and access many features, such as 5 virtual instruments, 10 virtual effects, 400+ audio and midi files, and more.
Premium users can unlock more plugins and features. For example, they can save and export recording and desktop imported audio.
#3. BandLab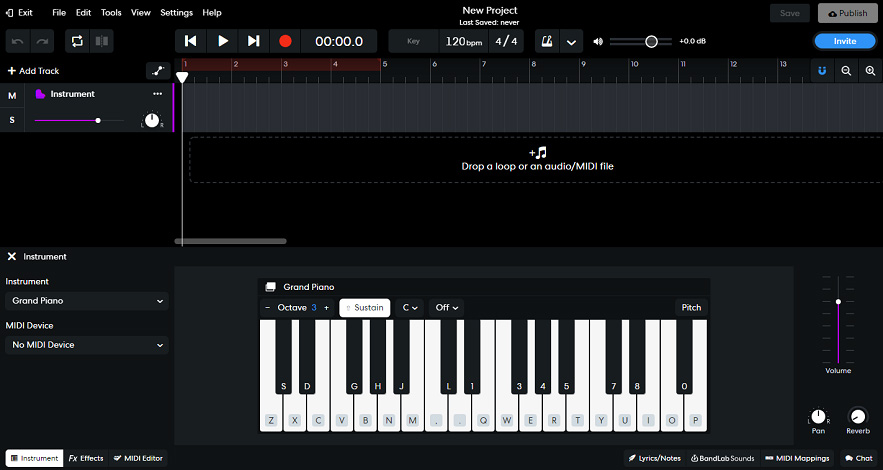 BandLab is 100% free online DAW to make music. It provides 200+ professionally created instruments, more than 10 thousand professionally recorded royalty-free loops, and customizable guitar/bass/vocal FX and presets.
This online DAW comes with automatic pitch correction. And it also lets you import and record live audio.
Although it's free to use, it also supports unlimited projects, storage, and high-quality downloads.
#4. Soundation
Soundation is also one of the best online DAWs to create music songs directly in your browser. This online DAW software is a one-stop-shop for audio samples, instruments, and effects.
You can use Soundation for free with some limitations, such as 10 projects at most, and MP3 audio output. To make more projects and get more loops, samples, and storage, you should choose a paid plan, starting at $9.99 per month.
Also read: A Simple Guide on How to Fade in and Fade out Music in GarageBand
#5. Audiotool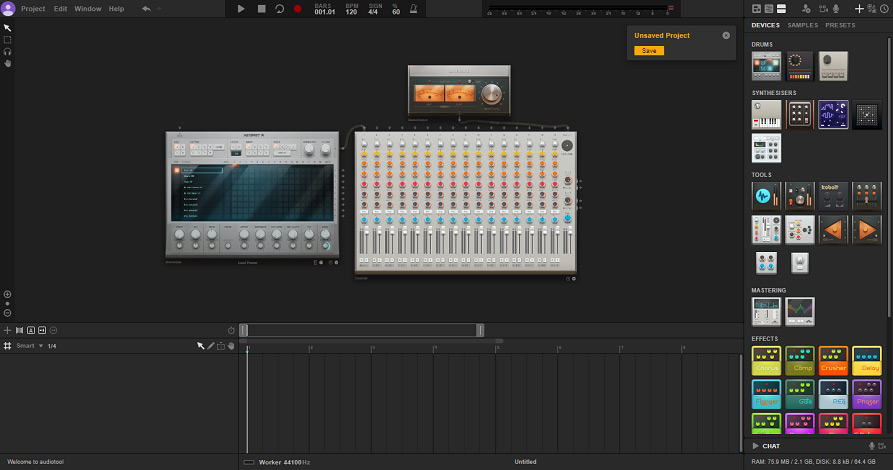 Audiotool is a free online DAW with a set of tools and features. This browser-based online DAW has a cloud library of over 1 million samples and more than 20 thousand device presets. And it also has synthesizers, drum machines, effects, and more.  
In addition to making music, you can enjoy different genres of music on this website. Also, you can publish your music on this site.
Conclusion
This post offers the 5 best online DAWs. All of them can be used for free and has video tutorials or help documentation. What's your favorite online digital audio workstation? Just tell us in the below comments area.