If you're searching for a good TV series to spend a lot of time with on weekends, then don't miss this post. Here are the top 9 best TV series of all time. Of course, we also summarize several best sites to watch TV series online at the end of the post.
Here's a quick recap of the top 9 best TV shows of all time. If you want to make a trailer for your favorite TV series, MiniTool MovieMaker is recommended here.
Top 1. Breaking Bad (2008 – 2013)
IMDb: 9.5/10
Breaking Bad is an American neo-Western crime drama television series, describing a high school chemistry teacher diagnosed with stage-three lung cancer turns to manufacturing and selling methamphetamine to secure his family's future.
Top 2. Game of Thrones (2011–2019)
IMDb: 9.3/10
Game of Thrones is an American fantasy drama television series adapted from a series of fantasy novels A Song of Ice and Fire by George R. R. Martin. Many critics and publications have named the show as one of the best television series ever.
Top 3. The Wire (2002 – 2008)
The Wire is an American crime television series. It describes the Baltimore drug scene from the perspective of drug dealers and law enforcement officers. Although it never won any major television awards, it is widely regarded as one of the greatest television shows of all time.
Also read: 4 Best Free HD Movies Download Sites in 2020
Top 4. Reply 1988 (2015 – 2016)
IMDb: 9.1/10
Speaking of best TV series of all time, Reply 1988 must be on the list. It is a South Korean television series, which takes a nostalgic look back at the year 1988 and revolves around five friends and their families living in a neighborhood called Ssangmundong in Seoul.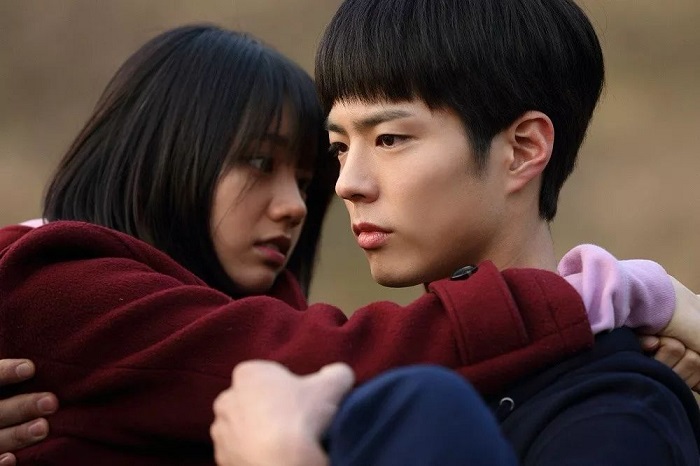 Top 5. Sherlock (2010 – 2017)
IMDb: 9.1/10
Sherlock is a British crime TV series, which is based on Sir Arthur Conan Doyle's Sherlock Holmes detective stories. This TV series describes a famous sleuth and his doctor partner solving various crime problems in 21st century London.
Top 6. Friends (1994 – 2004)
IMDb: 8.9/10
Friends is an American TV sitcom, describing the personal and professional lives of six friends in their 20s and 30s in Manhattan, New York City. And the TV series became one of the most popular TV shows of all time.
Top 7. Modern Family (2009 – 2020)
IMDb: 8.9/10
Modern Family is an American television mockumentary family sitcom, which introduces three different but related families facing trials and tribulations in their own uniquely comedic ways. Being on-air for 11 years, it is ABC's longest-running comedy series at current.
Top 8. Unnatural (2018)
IMDb: 8.3/10
The next best TV series of all time is Unnatural. It is a 2018 Japanese television drama, which tells the story of forensic doctors to find out the true cause of death on unnaturally dead bodies in Unnatural Death Investigation Laboratory.
Top 9. The Walking Dead (2010 – )
IMDb: 8.2/10
The last best TV series of all time we'd like to introduce is The Walking Dead. Based on the comic book series of the same name by Robert Kirkman, Tony Moore, and Charlie Adlard, it is an American post-apocalyptic horror television series.
Related article: Where to Watch & How to Download TV Shows for Free
Best Sites to Watch TV Series Online
Here is a list of the sites to watch TV series online:
Bottom Line
Hope you can enjoy our list of the top 9 best TV series of all time. If you have any other better recommendations, please let us know via [email protected] or share them in the comments section below.