Summary :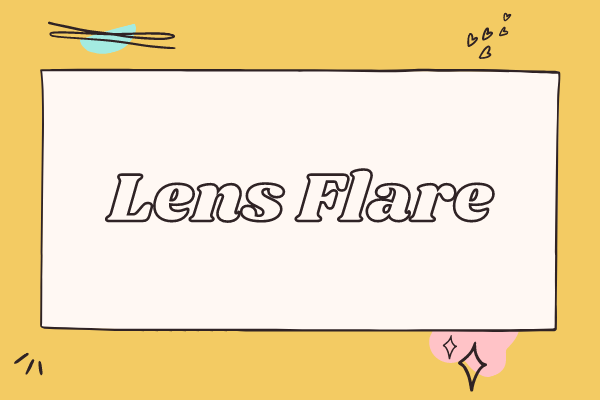 Lens flare usually occurs when the camera lens is facing strong light. Sometimes it will destroy your pictures or videos, but sometimes it will create a dramatic effect. Even, you may need to add a lens flare effect to your video project later. Need more video effects, MiniTool MovieMaker is recommended here.
What Is Lens Flare
Lens flare basically occurs when a strong light, be it natural or artificial, enters the lens and then hits the camera's digital sensor. And It's probably appeared on some of your photos or footage. Lens flare is usually thought to be damaging to an image or video but there are times when it can be used to enhance the quality.
Sites to Download Lens Flare
There are some resourceful websites offering lens flare memes for video. Let's have a look at them.
1. Shutterstock
Shutterstock intends to provide the fastest and most direct way to get the lens flare effect you need in video production. It provides the best quality, royalty-free images, photos, vectors, illustrations, materials, videos, and music for almost all applications. All you need to do is create a free account and then start downloading cool royalty-free lens flare effects.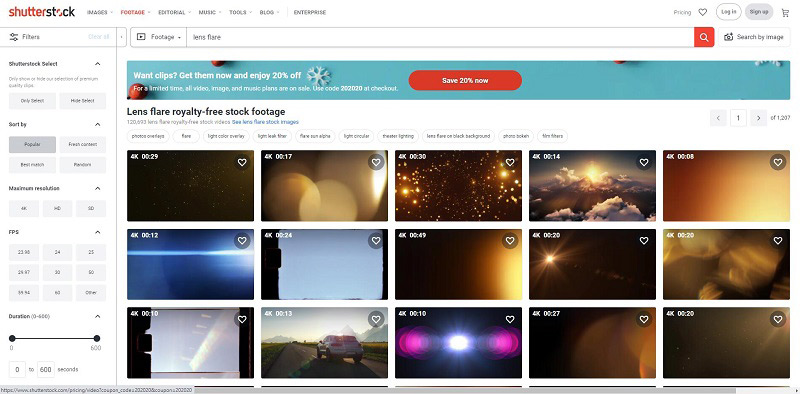 2. Storyblocks
Storyblocks is a complete stock solution for creators and businesses, offering unlimited high-quality royalty-free video, audio, and image libraries through a cost-effective subscription plan. When it comes to video effects or video templates, the site always ranks among the best. You can find various lens flare effects for different purposes here.
3. Videezy
Videezy is another online site for lens flare downloads and it is overall easy to navigate, filter and search. You can choose the resolution, license type, file format for the lens flare overlay. Besides, it has a large collection of video clips that are royalty-free for personal and commercial use, but you need to credit Videezy.com when using their footage.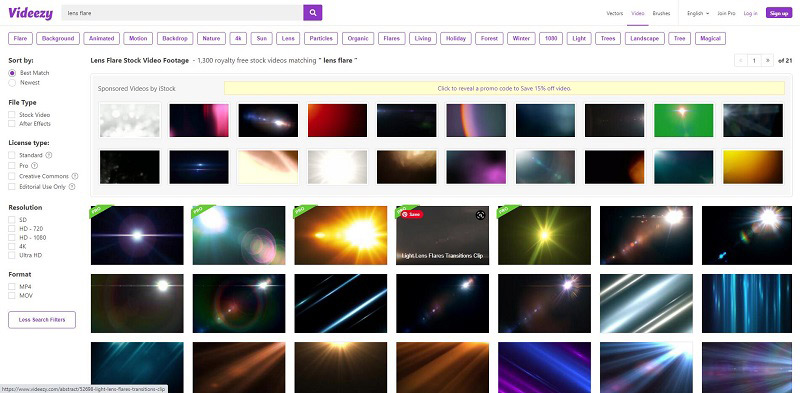 4. Videvo
Videvo is a popular site that provides free stock video footage, motion graphics, sound effects, etc. You may use the content free of charge, in both personal and commercial productions. Apart from the free content, it has an extended library of video and audio content, available to license as long as you subscribe to Videvo Plus or Videvo Pro.
5. Envatoelements
Envatoelements is another great place that you can find a variety of lens flare video effects and make your video project more interesting. You can choose from various categories, or you can use the search box. Also, you can choose to use the desired resolution, ranging from 720p to 4k. Unlike other websites, this lens flare website allows users to choose the frame rate.
6. Pond5
The last one we want to introduce is Pond5. It has a huge collection of royalty-free stock images, photos, videos, and more. At the same time, there are more than 100,000 lens flare results in Pond5. In addition to providing various lens flare effects for different purposes, it also has a filter function on the left panel, and you can choose according to your needs.
How to Add Lens Flare to a Video – VSDC
VSDC Free Video Editor is a non-linear video editor for Windows users. It comes with quite a versatile feature set that allows you to add the Lens flare effect precisely to your video project. To get started, follow these simple steps:
Launch VSDC on your computer.
Go to the Editor tab, click the Add object button, and then select the Video option to import your video.
Move the playhead on the timeline to the position where you want the effect to appear.
Left-click on the video clip, and then proceed to Video effects > OpenGL > Lens flare.
Click OK in the pop-up window.
Then you'll see a little cross in the center of the effect. Select it to move the flare to your wanted position.
What are movie credits? What elements do movie credits contain? Why movie credits so important? How to add movie credits to videos? Here are the answers.
Bottom Line
After reviewing this guide, you must have a clear idea of what lens flare is, where to download lens flare effects, and how to add lend flare to videos. Hope this post is easy to understand. If you have any questions or suggestions about it, please let us know via [email protected] or share them in the comments section below.