Do you want to make an impressive invitation video using for Birthdays, Weddings, Anniversaries, or other important events? How to make an invitation video? Luckily, here are some of the best invitation video makers that deserve your attention.
What is the best invitation video maker? Here is a list of the best video invitation makers for you. With them, you can create appealing invitation videos for Anniversaries, Weddings, Birthdays, and so on. To help you make invitation videos, these platforms allow you to add essential video invitation elements.
MiniTool MovieMaker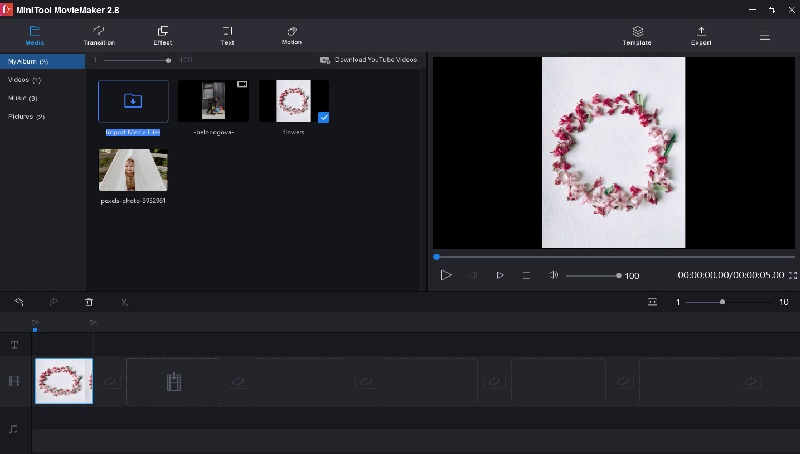 MiniTool MovieMaker is my favorite invitation video maker because it provides all the important tools to make a fabulous invitation video. I can make an invitation video from images, video clips. And it is a 100% free invitation video-making platform. Along with video invitations, you can also make movies, vlogs, advertisement videos, etc.
To make invitation videos for some specific occasions, it provides all essential video editing tools. By using assorted available tools of this software, you can merge or split your large videos, add lovely background music into invitation videos.
Various video effects, filters as well as beautiful video transitions are also present in this software to further enhance the invitation video.
Another good virtue of this software is its ability to support multiple videos, audio, and photo formats like WMV, MP4, AVI, MOV, F4V, MKV, 3GP, MPEG-2, WEBM, GIF, and MP3, etc.
Also read: Top 10 Video Filter Apps: Improve Your Videos with Filters
FlexClip
FlexClip is the next best invitation video maker. It is a very capable video editor through which you can create fantastic video invitations. While you're making an invitation video, you can add all of its necessary elements to this software, such as background music, video, invitation images, frames, etc.
It has rich animated elements. You can make an invitation video more engaging with diverse dynamic text, overlays, widgets, logos, and other animated elements.
Flexclip provides many video templates and helps users make various videos, such as business, lifestyle, and social media. It could be a wedding invitation video maker, birthday celebration invitation maker, and so on.
In the end, this invitation video-making platform has a user-friendly interface, wherein you can make videos without any hassle.
Also read: How to Add Music to Video and Edit It for Free
Invideo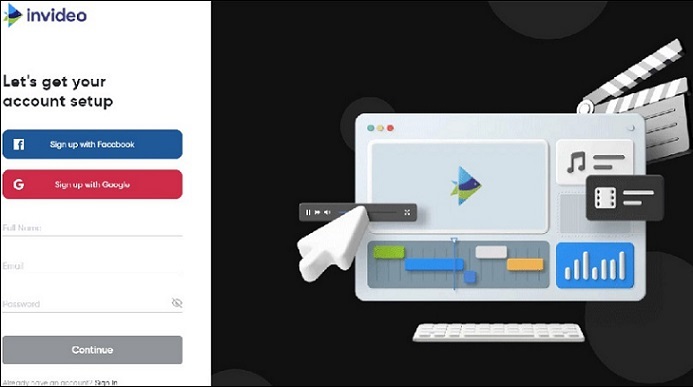 Invideo is one more invitation video maker. As its name infers, it is a video editing platform that allows you to create and edit invitation videos. Whether it's a work party, wedding, birthday celebration, or the event of a sale, get the word out with templates that fit every theme and mood.
You can pick a theme of your invite and find a template that matches the Invideo invitation maker. Then you may choose eye-catching fonts. Finally, you can add the time and venue!
Last but not least, this beautiful digital invitation video maker tool is very simple to use. It offers both free and paid options. You can select either of them to create an admirable invitation video.
Also read: Top 3 Wedding Videos on YouTube and How to Make A Wedding Video
Animaker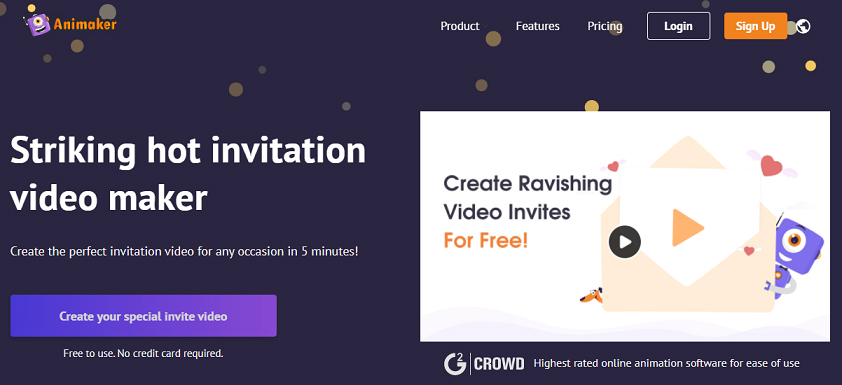 Animaker is another free online animated invitation video maker, and it allows you to make a short video or attention-grabbing invitation. This tool has an easy-to-use user interface. Consequently, in just several clicks, you will be able to produce an amazing video.
Once you accomplished the video invite, you can choose to show it to your loved ones and download it to your computer. You can also directly export to platforms like YouTube and share the invite video link to your guest list.
Biteable
Biteable is also an online option for you to make jaw-dropping invitation videos. You can create a digital invitation for any occasion and get inspired with dozens of invitation templates in it.
You can also make your video from scratch. Then you can customize your video invite with text, photos, videos, and animations. Next, you can export your video and attach it to your event invite messages and emails.
Within just minutes, you'll have a charming invite video, and your guests will reply with their RSVPs faster than it takes the bride to say "I do".
Related article: Video Templates – Where to Get and How to Use
Conclusion
These are the top 5 invitation video makers. With these platforms, you can save a lot of money and time that are otherwise spent on printing and designing your cards the traditional way. Invite your guests in fashion with these best invitation video maker tools just now!