Twitter is one of the most popular microblogging and social networking services, a great place where people share what's happening in the world. And you can also create live videos to share something interesting. How to go live on Twitter? This post offers clear steps.
Twitter is always a good place where people can share tweets, post videos and pictures. And currently, Twitter live streaming is very popular and attracts audiences around the world, and a live video is also a useful method to make followers feel more connected to you. But how to go live on Twitter? This post offers detailed steps.
If you want a free Twitter video maker and editor, MiniTool MovieMaker is recommended here.
How to Go Live on Twitter
When it comes to Twitter live stream, many users want to know if they can go live on Twitter on PC. Currently, it's impossible to go live on Twitter's desktop website and you can only share live videos directly from the mobile Twitter app.
Here are detailed steps on how to go live on Twitter on iPhone and Android.
Step 1. Open the Twitter app on your Android or iOS device and sign in with your account.
Step 2. Tap the camera icon from the composer, and select the Live at the bottom corner.
Before starting live streaming on the Twitter app, you should make sure that Twitter is permitted to access your camera and microphone. 
Step 3. If necessary, choose a location for your Twitter live streaming, and click the What's happening? to enter your description or a title about your live streaming to Attract more followers.
Step 4. Click the Go LIVE to start streaming video to your followers. If you want to stream audio-only, disable the camera, click the microphone icon, and tap the Go LIVE.
Step 5. To end your live video, tap the Stop in the upper left corner, and then click the Stop Broadcast in the next menu, or select the Cancel to continue streaming.
How to Edit and Save Twitter Live Streaming Videos
When you finish live streaming on Twitter, the recording will save to Twitter. To edit this video, click it and select the Edit Broadcast, then you can change the title, thumbnail image, and set the start and end points of your streaming video. Once done, click the Save Changes.
And when you go live on Twitter, your live video will automatically be shared on Twitter. If you want to save the video to your camera roll after ending the live stream, just tap the Save to camera roll.
Related article: Solved - Twitter Video Won't Play on iPhone/Android/Chrome
Best Twitter Video Maker – MiniTool MovieMaker
If you want to create stunning videos for Twitter, MiniTool MovieMaker is recommended here. It's a free video maker and editor on Windows, without watermarks, ads, bundles. And it's simple to use even for beginners. This photo video maker allows you to make videos from images, video clips, and music.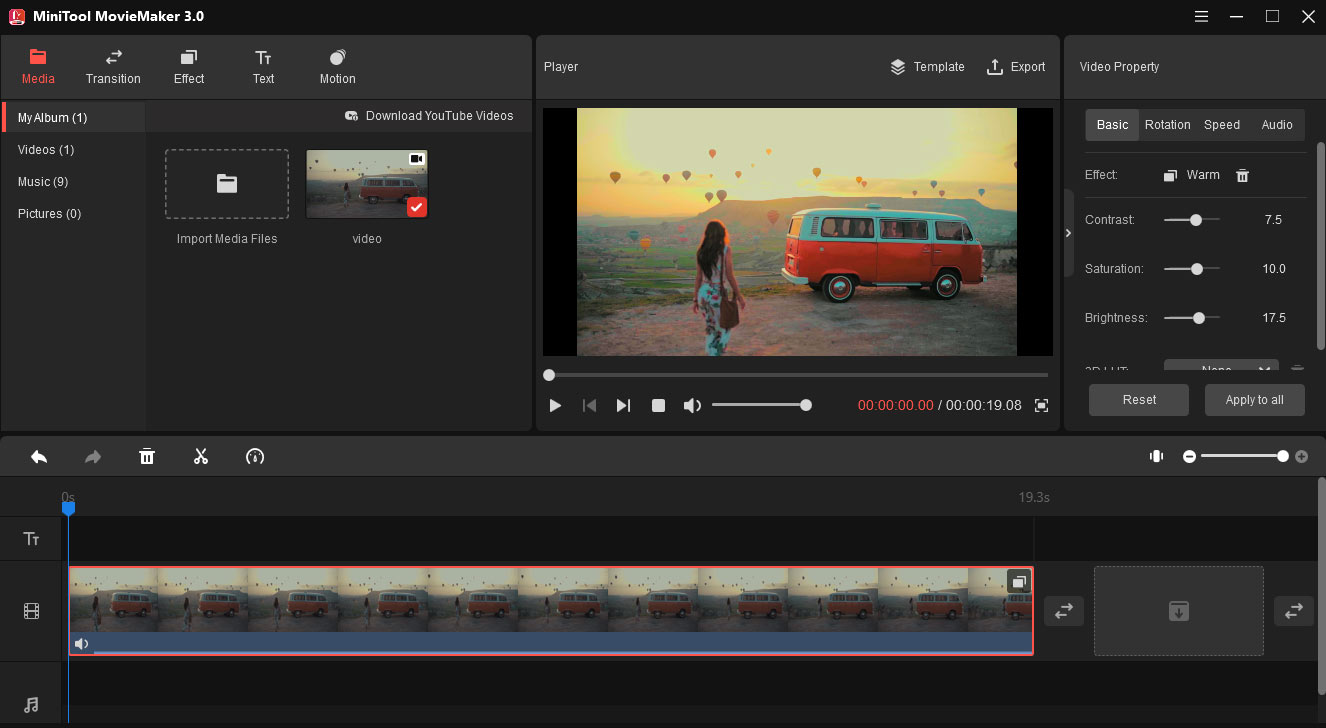 To customize videos, this video editor enables you to split, trim, rotate, flip, speed up, slow down videos, apply transitions and filters, and more. And MiniTool MovieMaker supports MP4 and MOV (Twitter-supported video formats) for output. And you can check this post to learn more about Twitter video limit.
Conclusion
That's all about how to go live on Twitter. Follow the steps and start your live streaming on Twitter. And if you want to make amazing videos for Twitter, just try MiniTool MovieMaker.