Can you edit a PNG file? The answer is positive. This post from MiniTool MovieMaker recommends several online and offline tools to edit PNG files.
What Is a PNG File
PNG, short for Portable Network Graphic, is a high-quality graphic file format. PNG file format is an open format without copyright limitation so that you can view it in almost any graphic program, image viewer, or web browser.
It was created to be a replacement for GIF. But PNG files don't allow for animation. Unlike other file formats, PNG supports lossless data compression. It can handle high-contrast graphics, which means it's best to save images that have text and lines in them.
In addition, PNG is a popular file format with graphics designers because it allows you to display transparent backgrounds. It makes it possible to overlay images. And this can be helpful when you need to make an illustration, design a website, or create photography.
If you want to know how to edit a PNG file for free, there are several available online and offline tools.
How to Edit PNG File Online
Listed below are popular online PNG editing tools.
1. Photopea
Photopea is a free web-based image editing tool. It is always used for image editing, illustration making, web designing, or converting different image formats.
With Photopea, you can open and edit popular image file formats including PNG as well as PSD, XCF, Sketch, XD, and CDR, and then save them as PSD, JPG, PNG, or SVG files. Moreover, it supports you to crop, rotate, flip, add text to the PNG image, add a background, and much more.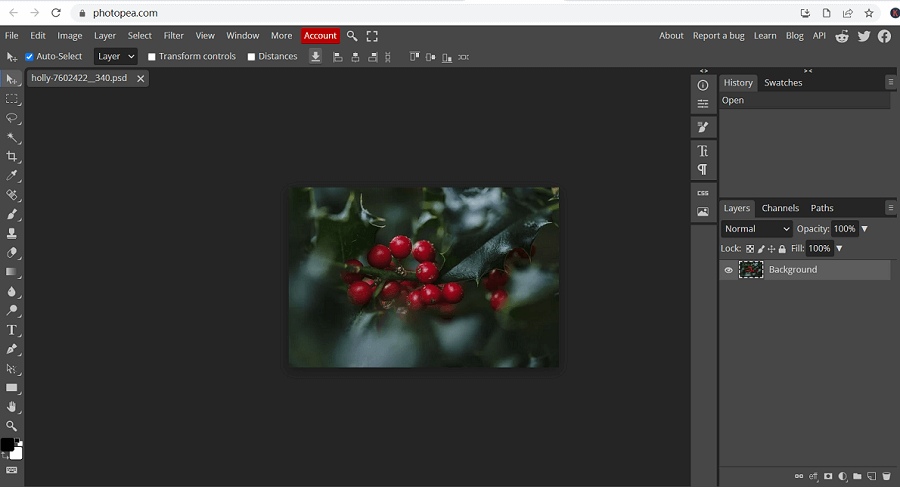 2. Pixlr
Pixlr is a PNG editing tool that lets you create, edit and resize images online. It is suitable for simple and advanced photo editing, which provides users with the ability to edit a wide range of image formats.
With Pixlr, it is available to add text to PNG images with Pixlr. You can change fonts, font size, style, and even font colors. Images you have edited can be shared on a variety of social media platforms and websites.
Pixlr has subscription plans. For a monthly subscription, $7.99/month for Premium, and $12.99/month for Team. As for the yearly subscription, it will be cheaper: $4.90/month for Premium, and $9.91/month for Team.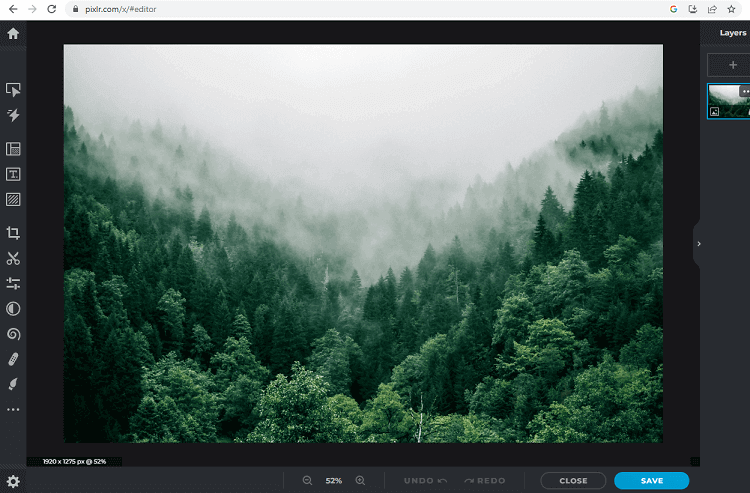 3. Kapwing
Kapwing is a free online video editor as well as a PNG editor. Whether you're a professional or you have no experience editing images, it's a good option for you to edit your PNG files. With Kapwing, you can edit images by cropping, resizing, rotating, flipping, filtering, recoloring, and framing your images, or adding text, animations, watermarks, logos, and overlays.
You can edit these files with Kapwing anywhere on any device including the iPhone, Android, MacBook, Chromebook, and others. After editing, it's fast and easy to share it directly on your social media accounts.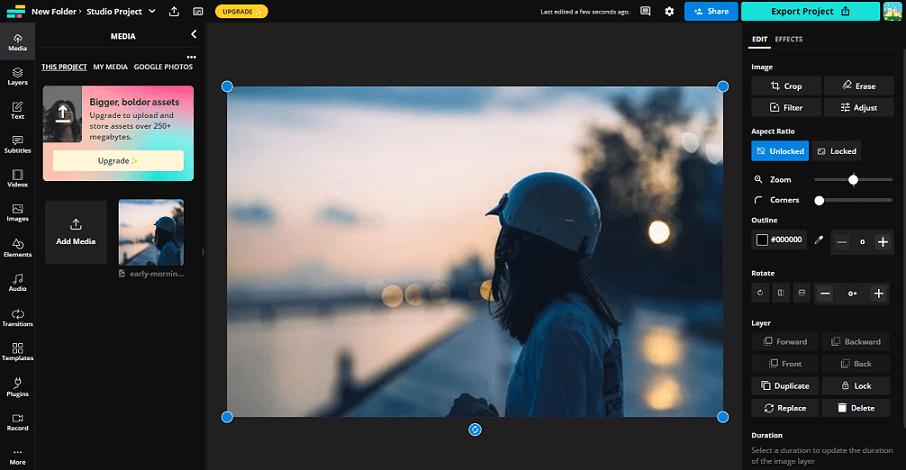 How to Edit PNG File Offline
Now that you have known how to edit a PNG file online, let's see an offline PNG editing tool. We recommend Photoshop here.
Photoshop is a software used for image creation, graphic design, and photo editing developed by Adobe. It is an ideal tool to edit PNG files. Photoshop provides many image-editing features for its users. No matter what you need to do with your PNG files, Photoshop makes it easy.
You need to import your PNG files to Photoshop first, and then edit and export them. However, it may be not friendly enough to beginners. To be a master at working with PNG files in Photoshop, you can refer to the tutorials.
MiniTool MovieMaker lets you import multiple images to generate a stunning movie with only simple clicks, and you can have a try.
Conclusion
In the end, we have recommended several PNG file editing tools both online and offline. Let's get started to edit PNG files with them.