Karaoke is a type of entertainment where people sing along with recorded music. Sometimes you want to sing Karaoke songs with friends at home. In this situation, you can download Karaoke songs from the 6 best websites to your device and sing along with the songs. (MiniTool MovieMaker can extract background music from a video.)
Do you love singing Karaoke? If yes, you've come to the right place. This post lists the 6 best places to download Karaoke songs.
1. YouTube
Website: https://www.youtube.com/
YouTube is a free Karaoke music download website. It has a huge collection of free Karaoke songs. Just search for "the song name + karaoke version" and you will get the Karaoke version of the desired song. Here you can also discover lots of high-quality Karaoke YouTube channels that offer Karaoke songs with lyrics such as Sing King, Mi Balmz Karaoke Tracks, MRIR, StarKaraokeVEVO, and more.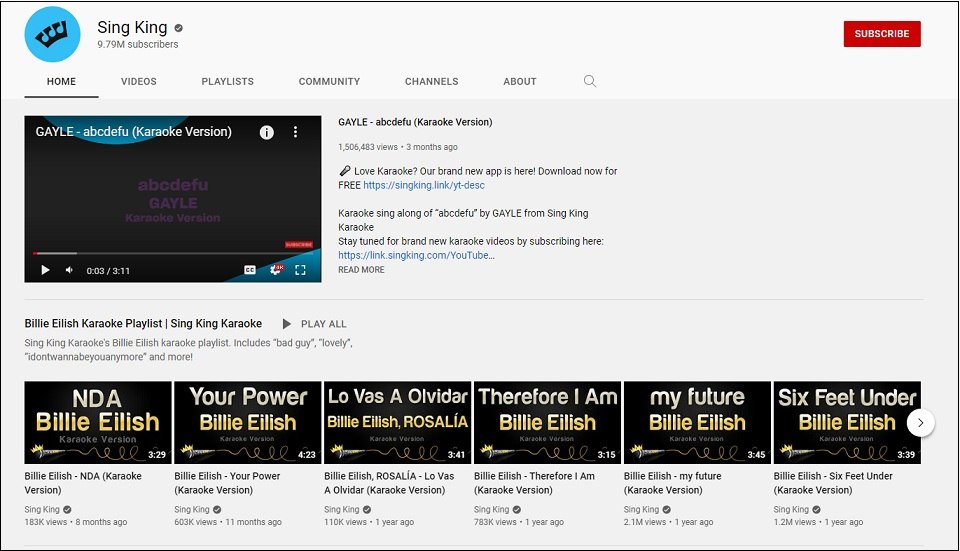 To download YouTube Karaoke songs with lyrics, you can use MiniTool Video Converter. It's free without viruses.
MiniTool Video ConverterClick to Download100%Clean & Safe
2. SoundCloud
Website: https://soundcloud.com/
SoundCloud, as a music-sharing website, is also a good place to download free Karaoke songs. Some Karaoke versions can be directly downloaded to your device.
To find free Karaoke songs, just enter "the song title or the artist's name + karaoke" in the search bar.
Related article: How to Download SoundCloud Songs
3. Karaoke Version
Website: https://www.karaoke-version.com/
Karaoke Version is a legal Karaoke website. It provides thousands of Karaoke MP3 songs, Karaoke music videos, vocal backing tracks, and instrumental backing tracks. It allows you to customize your favorite Karaoke track before downloading it.
Karaoke Version is a paid Karaoke songs download website offering 164 free Karaoke songs. You may also like: 7 Best Acapella Extractors to Create Acapellas from Any Song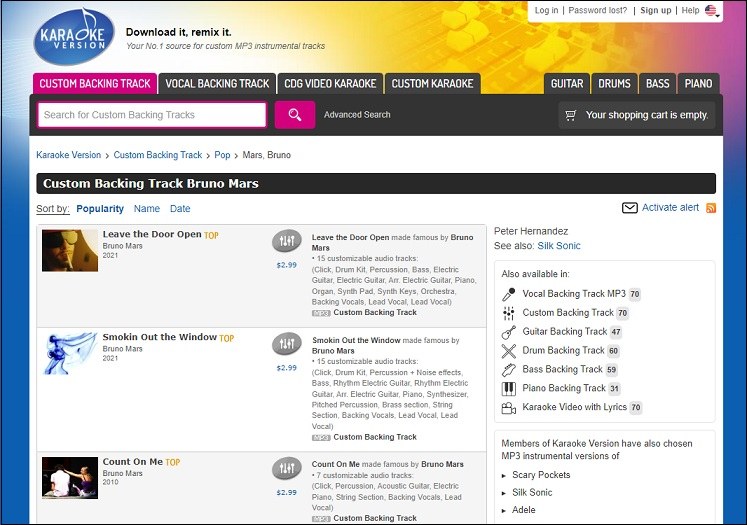 4. Sing2Music
Website: https://www.sing2music.com/
Sing2Music is one of the best Karaoke songs download websites for singers. It hosts numerous instrumental backing tracks. All Karaoke songs are available on YouTube, Spotify, Apple Music, etc. You can stream them online for free.
5. Singa
Website: https://singa.com/us
Singa is a Karaoke app working on the web, mobile, and smart TV. It allows you to sing over high-quality Karaoke songs and adjust the pitch of the song. You can sing 3 free songs per day. To get unlimited access to Karaoke songs, you need to subscribe to Singa Premium.
The Singa Premium costs $9.99/month, $89.99/year, and $5.99/2-day pass.
6. Karafun
Website: https://www.karafun.com/
With over 47,000 Karaoke songs, Karafun is a good choice for Karaoke lovers. It supports customizing the key and the tempo of a song and singing offline. It's a paid service and costs $9.99/month, $5.99/2 days.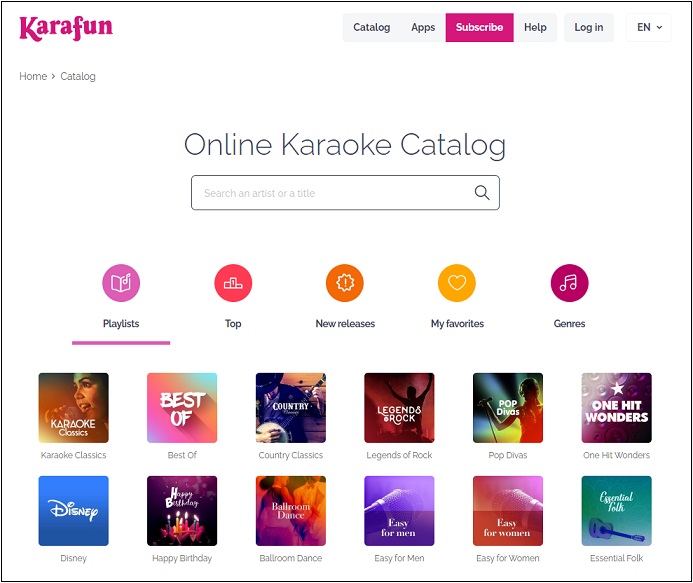 How to Extract Background Music from a Video
MiniTool MovieMaker is an easy-to-use video editor. It can be used to create GIFs, make lyric videos, edit videos, extract music from videos, and so on.
Follow the steps below to extract the audio track from your favorite Karaoke video.
Step 1. Download and install MiniTool MovieMaker.
MiniTool MovieMakerClick to Download100%Clean & Safe
Step 2. Import the Karaoke video to the Media library and add the video to the timeline.
Step 3. Click on Export above the Player window.
Step 4. Select MP3 from the Format list and hit the Export button to extract MP3 from the video.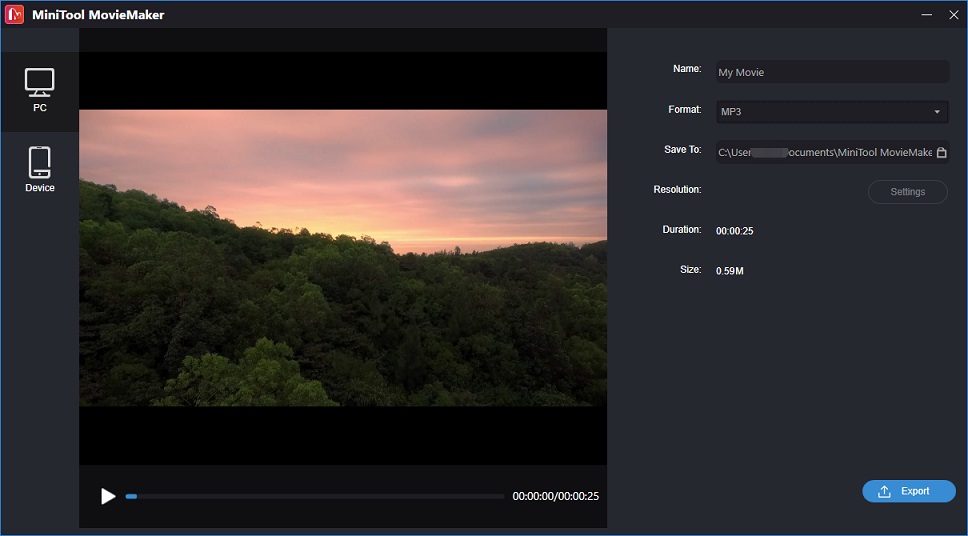 Conclusion
If you know of any other sites to download Karaoke songs, please share them in the comments.
Related article: