This article elucidated by
MiniTool Software Limited
mainly teaches you how to change font on Instagram with the help of Instagram font generator. It also elaborates on the benefits you can receive from using customized fonts on IG.
An increasing number of Instagram users take advantage of different fonts on their biographies/profiles, posts, stories, or captions. Then, how to change the font on Instagram? Let's have a look!
How Do You Change the Font on Instagram?
To change Instagram font, you need to rely on an Instagram font generator, which simplify the process of changing fonts. The following are 3 Insta font generators.
# LingoJam
Lingojam.com/FontsForInstagram is an online font creator for Instagram. Just input your text into the left tex box and it will automatically translate it into many different fonts, some even with lovely icons added. Just select one you prefer, copy and paste it into your Instagram.

Besides, you can design your own font by clicking the same name button in the lower right of the above screen. Then, it will bring you to a new website (instafonts.io/create) where you can change the subsitutions rules.
# fsymbols
Fsymbols.com/font/Instagram is also an online Instagram font text converter. The converted text can be used for Instagram biography, posts, comments, stories, name and so on except for username. The other platforms that the converted fonts support including WhatsApp, Telegram, Snapchat, Skype, Twitter, Facebook, PubG, Dota, Free Fire, Agario and all the rest.
# IGFonts
Igfonts.io is still an online word fonts processor special for Instagram. This site works by generating a bunch of different styles at a large range of different Unicode characters.
Now, let assume that you have chosen one of the above or some other IG font generator.
How to Change Font in Instagram Bio?
Type the bio contents into the selected generator and them into a stylish text.
Copy the text with new font.
Open Instagram, sign in your account.
Tap at your profile and select Edit Profile.
Paste the copied text into your Bio and save it.
The character limit for Ins bio is 150.
How to Change Font on Instagram Post?
Input the post information into the Instagram font generator and get your favior style.  Copy the special info. Then, create a new post on Instagram and paste the generated text into the blank. Then, share the post.
How to Change Font on Instagram Story?
On the one hand, you can also make use of Insta font generator to produce special font for your stories on IG. On the other hand, you can take advantage of Instagram built-in fonts to decorate your words.
Go to Instagram Stories.
Take a photo you'd like to share.
Tap at the "Aa" icon on the top right.
Type your words.
Swipe to pick up a font.
Click Done to save the settings.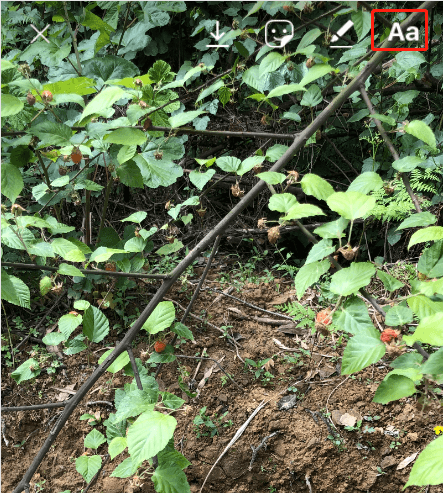 Why Need to Do Font Change for Instagram?
Here in this section, we will discuss the reason for changing Instagram font. In general, there are four reasons.
# To Be Attractive
In the first place, posting with a special font that is defferent from the common font used by most people make your posts more attractive. The first impression your posts give to the viewers is mostly based on the appearance before the readers starting the reading. So, to grab more visitors, an attractive font, color, layout, etc. is critical.
# Get More Subscribers
If your posts, captions, stories, or bio is created with an attractive font, you can not notly receive more views/visits, but also gain more followers or subscribers. People tend to follow you if they like your Instagram font.
# Increase Revenue
If you are doing business on Instagram such as promoting your products or services, more subscribers introduced by customized font will probably bring more customers. With more buyers, you are already on the way to gain more money.
# Satisfy Yourself
Creating a beautiful Instagram post with personalized font can not only please others, but also satisfy the creator. Having more visitors and subscribers and further gain more income will make one feel happy and accomplished.
Videos/Audio/Photos Management Tools Recommended
These applications are completely compatible with Windows 11/10/8.1/8/7.
MiniTool MovieMaker
An easy-to-use video editing software without watermarks and limits. The embedded templates enable you to quickly make personal slideshows and share them with your friends!
MiniTool MovieMakerClick to Download100%Clean & Safe
MiniTool Video Converter
Quickly convert videos and audio from one file format to another to apply to more devices. It supports 1000+ popular output formats and batch conversion. Besides, it can also record PC screens without any watermark and download YouTube videos.
MiniTool Video ConverterClick to Download100%Clean & Safe
Related Articles: