As we can see on many Instagram influencers' pages, they use different stylish fonts to make their page more attractive. You can achieve that too! This post will introduce you to some of the best cool Instagram font generators to help you customize your Instagram page.
The content below will cover some of the best stylish Instagram font generators that help you decorate your Instagram bios. Let's go through it now!
If you want to add texts to your video and make changes to them, you can try the free and easy-to-use video editor – MiniTool MovieMaker.
Igfonts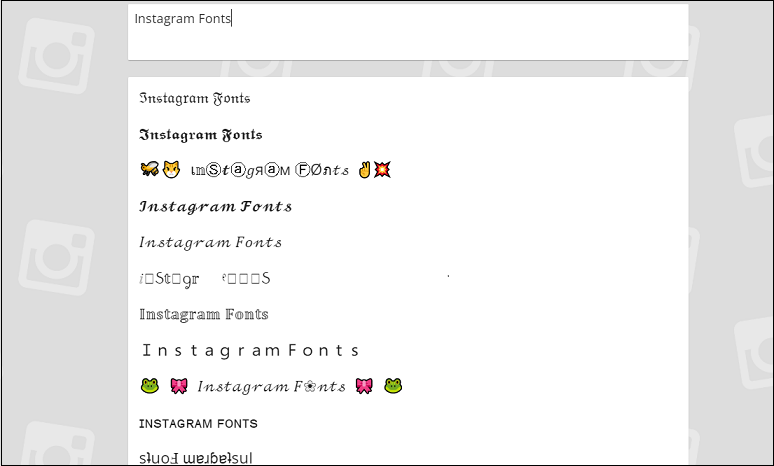 Igfonts is one of the easiest and fastest ways that you can add your customized Instagram font to your Instagram content. This online tool has tons of gorgeous Instagram-compatible typefaces and fonts.
To use this tool is very simple. You just need to go to its site(https://igfonts.io/) and type your text onto the box, then choose the font. Once you type the texts, a huge list of different cool fonts for Instagram would be classified below. Then copy and paste your finished product onto the platform for your bio, story, or comment section.
You may also like Top 6 Facebook Font Generators to Decorate Your Facebook Page
Fonts for Instagram by LingoJam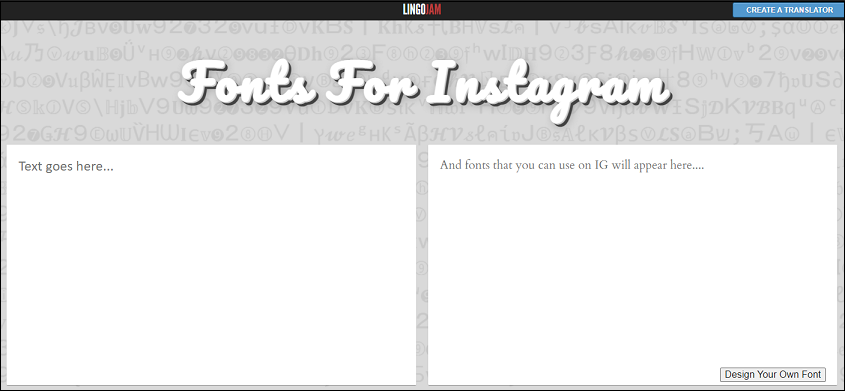 LingoJam (https://lingojam.com/FontsForInstagram) is also a cool Instagram font generator that can convert normal text into different styles and flairs. It is a completely free and straightforward website.
As we can see on the website, to personalize your Instagram fonts, you just need to put in your text on the left side and it will generate dozens of fonts on the right side. Copy the one you like and paste it on Instagram. This tool works well for other social media platforms as well, like Twitter and Facebook.
Instagram Fonts
Instagram Fonts(https://www.fonts.social/) is another stylish Instagram font generator. Similar to the aforementioned Instagram font generators, this online tool also offers a huge array of beautiful fonts and typefaces for Instagram. It also features popular emojis to brighten up your Instagram bio. You can find this is a useful tool that makes your posts stand out from the crowd with pretty text and cool symbols.
Text Font Generator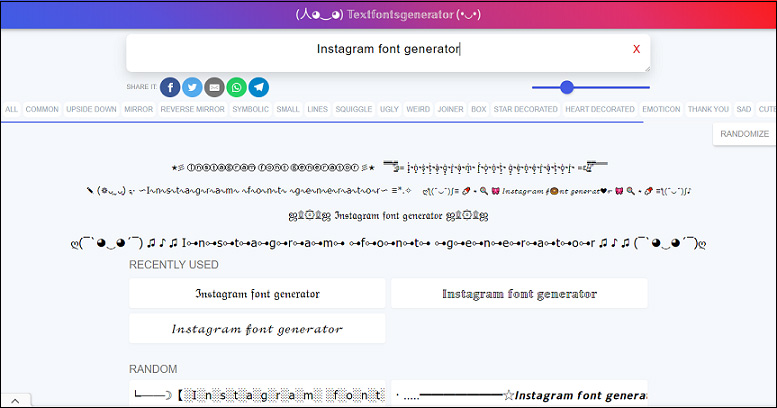 As the name suggests, Text Font Generator (https://www.textfontsgenerator.com/) can also be used to customize your Instagram fonts. Through this Instagram font generator, you can also apply font type, color size, rotation, and many other things in your text.
With it, you can customize the font and create different symbols and emoticons for your Instagram page. There are a large collection of fonts and styles that you can choose from.
If you want to use animated text, check out this post  Free Animated Text Template + 8 Animated Text Generators.
Cool Symbol
Last but not least, Cool Symbol (https://coolsymbol.com/) is also one of the most popular and stylish Instagram text font generators. With more than hundreds of fonts for you to choose from, you can decorate your Instagram profile and add some excitement to your social media easily.
It also allows you to intersperse symbols and text. The procedure of using this platform is similar to the platforms we mentioned above. You just need to type the text; select the font you like and then just copy and paste it.
Conclusion
To sum up, this post lists 5 cool Instagram font generators to personalize the fonts on Instagram. Which one will you choose as your favorite font generator? You can also share any other stylish Instagram font generators with us in the comments area.