How to view photos on Windows 11? This post from the
MiniTool official web page
will introduce some of the best photo viewers for Windows 11 including the default Photos app and other third-party applications.
Does Windows 11 Have a Photo Viewer?
Does Windows 11 have a photo viewer? Yes, it offers a default application – Photos app to help you view all of your photos on your computer. Some users find that Windows Photo Viewer does not work on Windows 11.
The following part will introduce the 5 best photo viewers for windows 11, including the default Photos app and 4 third-party photo viewers that can be used on Windows 11.
Best Photo Viewer for Windows 11
#1. Microsoft Photos
Microsoft Photos is the built-in photo viewer in Windows 11/10. It's designed as a Windows Photo Viewer alternative and a Windows Photo Gallery replacement.
The Photos app allows you to view, organize, share, and edit photos on Windows 11. With the release of Windows 11, the Photos app is also endowed with some new features like the multi-view mode.
Moreover, you can use the slideshow feature in the Photos app to set up image slideshows.
#2. Visum Photo Viewer
Visum Photo Viewer is also a great Windows 11 photo viewer. You can get it from Microsoft Store. It lets you open an image or a photo folder.
This Windows 11 photo viewer supports multiple image formats, and you can use it to view GIFs on Windows 11, too.
Moreover, Visum Photo Viewer allows you to rotate, crop, resize, and blur images, and adjust color.
#3. IrfanView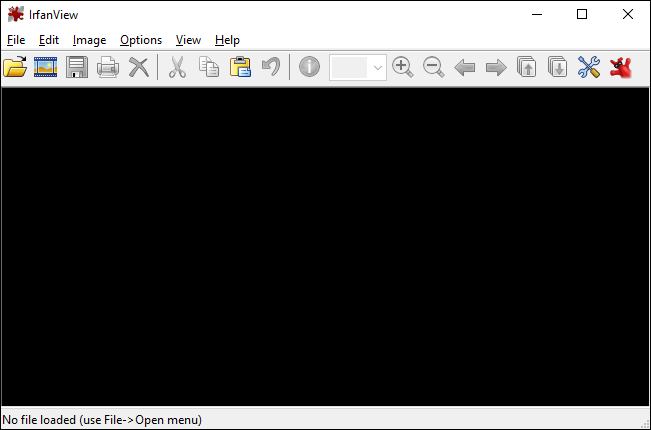 IrfanView is also a Windows 11 Photo Viewer alternative to view different image files. It supports a long list of graphic formats. It's free for private and non-commercial use.
IrfanView also provides multiple editing functions to optimize your photos, such as lossless JPG rotation, adding overlay text/image to watermark your image, and more.
IrfanView has 32 and 64-bit versions. You can download it from the official website to Windows 11/10/8/7/XP/Vista.
#4. XnView MP
XnView MP is a free Windows 11 photo viewer. This application supports all common image formats like JPEG, TIFF, GIF, HEIC, and more. You can use it to open images in thumbnail view, full-screen view, slideshow, etc.
XnView can organize your images quickly. It lets you batch rename images, find duplicate images, batch convert image formats, etc. Apart from that, XnView has many editing features like filters, effects, and more.
You can download XnView MP 64bit or 32bit from the official website to your Windows 11/10.8/7. This photo viewer also works on Mac and Linux.
#5. MiniTool MovieMaker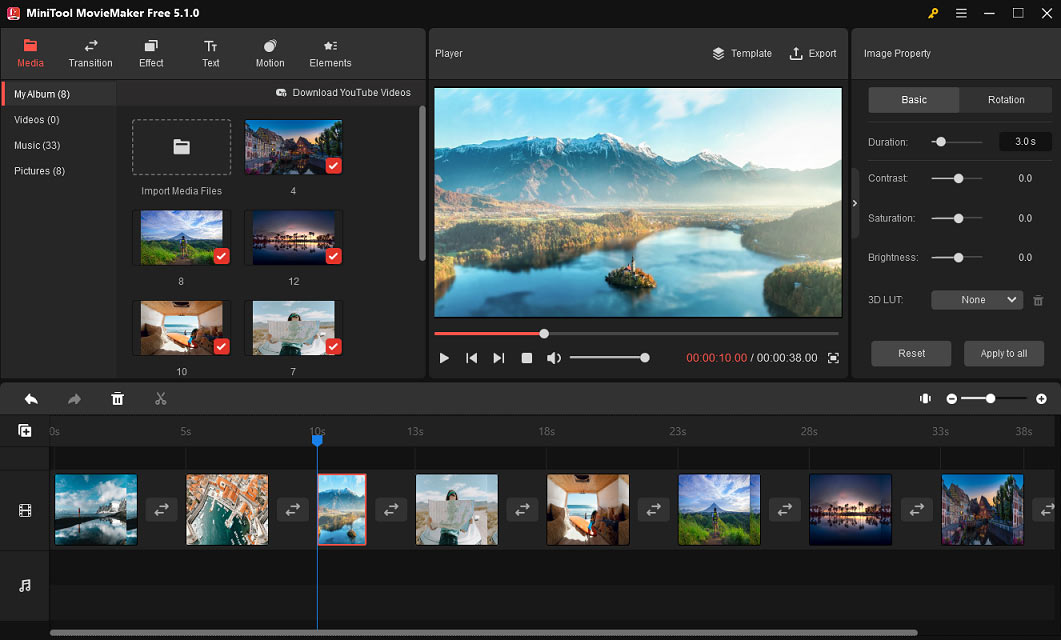 Although MiniTool MovieMaker is a video editing application it also lets you view images. It works with many popular formats like JPG, PNG, GIF, BMP, ICO, etc. You can add and view multiple images in a slideshow.
MiniTool MovieMakerClick to Download100%Clean & Safe
You can also use MiniTool MovieMaker to turn your photos into a wonderful video. Before that, enhance them by adding transitions, filters, motion effects, and more.
Conclusion
This post shares the 5 best photo viewers for Windows 11. With them, you can quickly play your pictures. What's your favorite Windows 11 photo viewer? You can share it with us in the below comments area.