Want to create a unique melody of your own right on your Android device? This post will come to help! The 5 best beat making apps for Android are shared in this post. They can make your work easier when you have no access to studios, hardware, or software.
We scoured the market to find the best beat making apps for Android. Read the features of each app down below and pick one to transform your music production to a new level today!
If you also want to make a short movie with your music works, you can try the free video editor – MiniTool MovieMaker.
BandLab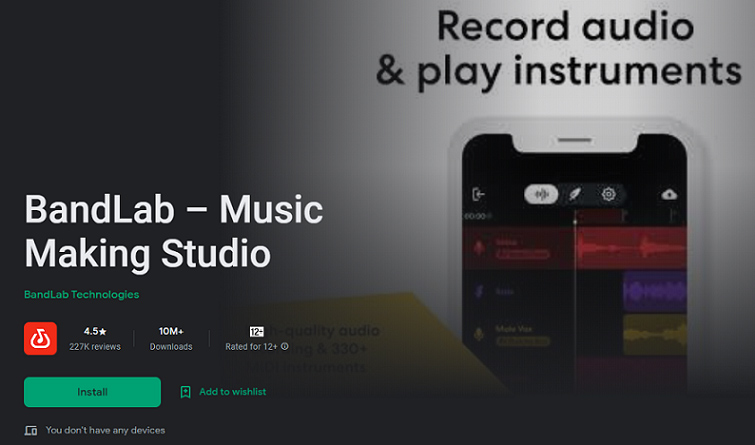 BandLab is one of the best free beat making apps for Android that enables you to generate mixdowns from scratch. You can make beats, add creative effects, use loops and samples from its royalty-free sounds packs from genres like EDM, dubstep, hip-hop, rock, rap, and more.
It has a multi-track mix editor that lets to record live audio, import loops, samples, and songs, automate and mix your tracks. The looper functionality allows you to build up layers of beats, rhythms, and melodies. Additionally, it allows you to collaborate remotely with other members of the community and gives you access to the full history of your activities.
FL Studio Mobile
As one of the most famous music creation DAWs, FL Studio Mobile is also among the best beat making apps for Android. In FL Studio Mobile, you can make and save multi-track projects, record and edit songs, and work on the mixes. You can also access a step sequencer, piano roll, touch controllers, audio recording, and MIDI control.
It includes built-in sound effects processors including modulation, delay, reverb, compression, filter, and distortion. After creating, you can export your audio files in WAV, MP3, AAC, FLAC, MIDI formats.
DubStep Music Creator
DubStep Music Creator is another free beat making app for Android. With it, you can create and customize every aspect of the beat, discover, and share your music on its beat pad and song maker.
It supports various musical instruments and sound effects. You can use the live loops to create beats and customize the sequencer and adjust the volume level, pitch, stereo pan, BPM, bitrate, and more.
Groovepad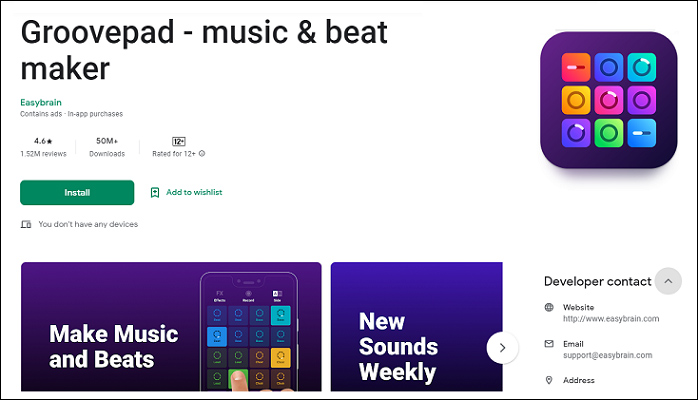 Groovepad is also a free beat making app for Android. It is a simple-to-use application where you can make beats with a massive compilation of tracks across various genres. Some of the most popular genres include hip-hop, house, dubstep, drum & bass, trap, electronic, and more.
If you are new to beat making, this app will teach you to create your own songs and play different music tracks. It has free lessons that will teach you how to make different types of beats. You can also experiment with different options and mix styles to create unique beats.
It also provides amazing sound effects such as filter, flanger, reverb, and delay. All the loops and sounds are pre-synced and split into segments. You can also settle the fading and rhythms and layer them on one another.
Music Maker JAM
 Last but not least, Music Maker Jam is also one of the best free beat making apps for Android. Whether you are an experienced beat maker or just exploring for the first time, this app can help you make music easily.
With it, you can create or remix amazing music beats and tracks using loops from a variety of musical genres. It has over 300 mix packs and more than 500,000 loops for you to choose from!
Conclusion
To sum up, this post introduces the 5 best beat making apps for Android. Now it's your time to pick the one for you. Comment below and let me know which one you've chosen.