Hi-res audio player refers to high-resolution audio player. If you want the best digital music experience or better sound quality, hi-res audio player is definitely worth investigating. The content below will introduce the 5 best hi-res audio players for your phone and computer.
The best hi res audio player app allows you to turn your device into a powerful music system. Let's jump in this post and find your favorite hi-res audio player app just now!
If you want to create videos with music, you can try MiniTool MovieMaker.
MiniTool MovieMakerClick to Download100%Clean & Safe
Best Hi-Res Audio Players for Phone
Poweramp (Android)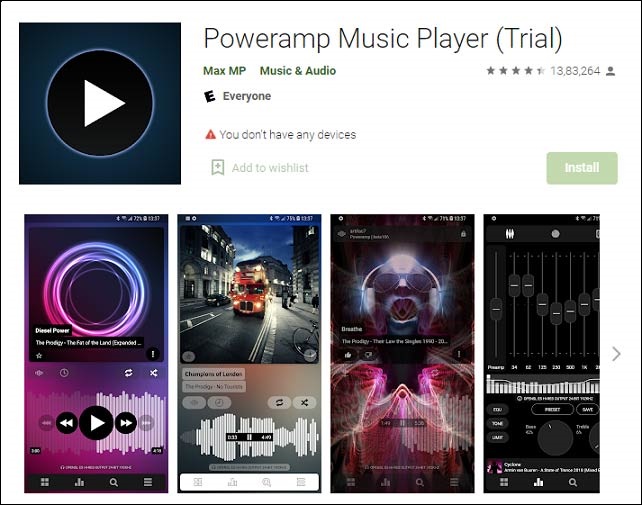 Poweramp is one of the most powerful and best hi-res audio players for Android. With it, you will get a clean interface and access many features and customization options. It is a preferred app for those people who like listen to hi-fi audio.
In the new version, this app brings a new audio engine with support for hi-res outputs, a new DSP, a 10-band graphical equalizer for all supported formats, together with the visual changes (supporting milk presets and spectrum) on the interface.
If you have hi-fi compatible hardware, it can help you play up to 24bit/kHz audio files. It also supports stereo eXpansion, balance, tempo control, reverb, system MusicFX. Additionally, it also supports M3U, M3U8, PLS, WPL playlists, and importing or exporting playlists.
It also features a unique Direct Volume Control for extended dynamic range and really deep bass. You can get high level of customization via its settings.
You may also like: 4 Best Bass Boosters Can Help You Improve the Bass Level
Onkyo HF Player (Android)
Onkyo HF Player is also a great hi-res audio player that allows you to play high-resolution audio files offline on your Android devices. With a clean user interface, you can get to see lyrics for your playing songs. It also supports a bunch of different audio file formats such as FLAC, ALAC, WAV, AIFF, and more.
You get a high-precision equalizer on the app that features a 16,384 discrete band, linear-phase FIR filter to give you more control over audio. What's more, it also allows you to create your own EQ presets or select from the optimized ones.
In addition, if you have its hi-res audio equipment like amplifiers or headphones, you can get more to elevate listening experience on your phone.
AIMP(Android)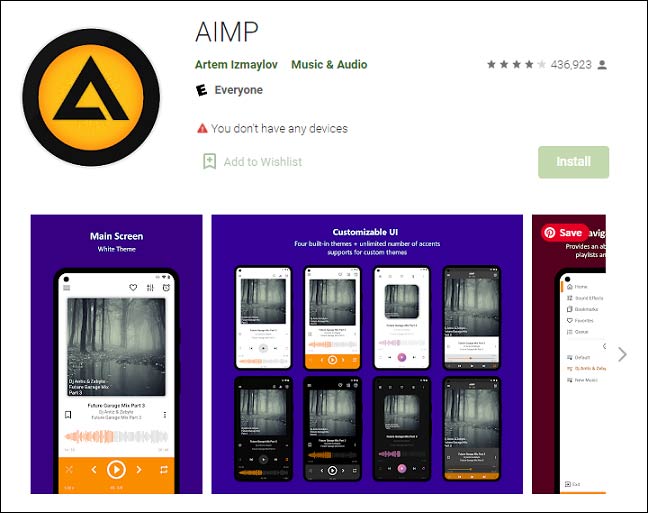 AIMP is a free hi-res audio player supports for FLAC, OGG, WAV, and other audio formats. It also has a 20-band graphic equalizer to tweak the audio as your requirements. In addition, it offers HTTP live streaming and volume normalization, along with support for themes, lyrics, balance, and playback speed control.
It supports OpenSL, AudioTrack, and AAudio output methods. You can play multiple playlists as you create based on the chosen files or folders. When you play hi-res music on it, you can control the playback from notification area, or via headset and switch the tracks through the volume buttons.
Best Hi-Res Audio Players for PC
Amarra Luxe (macOS)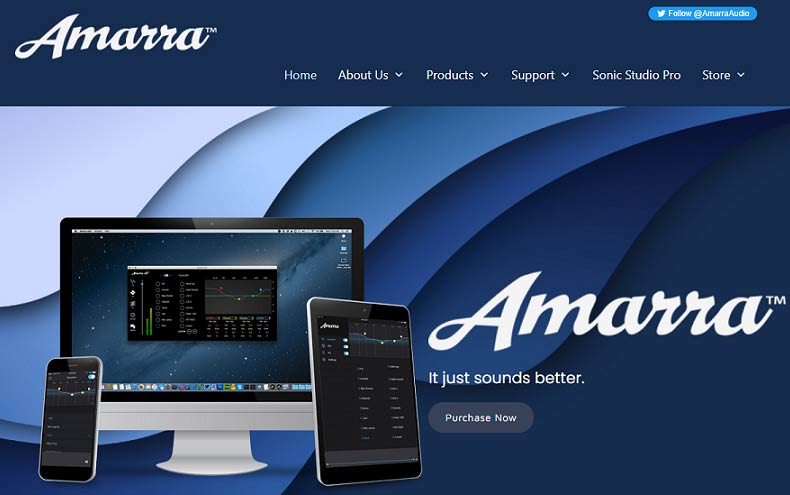 Amarra Luxe is one best hi-res audio player apps for macOS. It is not a free music player while the useful features worth trying. It supports key hi-res formats like FLAC, MQA, and DSD. You can get superior sound for your audio files copied to your mobile device including your local Apple Music library.
In addition to playing back the music files, it also lets you access MQA decoding to expand to a professional grade, customizable EQ and add access to your Qobuz and TIDAL accounts. You can record audio streams directly to your MP3 players. This music creation and recording software also offer other features like synchronization between different Mac OS systems.
Hysolid (Windows and macOS)
Hysolid is also one of the best hi-res audio player software that can play high resolution music by activating the PC. You can easily transform your PC into a music player by using the designated Android or iOS app. You just need to pick the music you want to play and your PC plays will become a Hi-Fi system.
It works well with most hi-res audio formats. This app is compatible with PCM (WAV, FLAC)'s 44.1Khz-384Khz, and DSD (DSF)'s 2.8MHz – 11.2MHz. The playing engine is designed to minimize the computing noise towards the sound data and noises to realize natural playing of the original sound.
Conclusion
In conclusion, the top 5 hi-res audio players are very useful to promote the listening experience. Just pick one and enjoy high quality music now!