Are you looking for music sync apps to synchronize your favorite music across different devices? What are the best music sync apps? Let's dive into this post. Here I will recommend the top 4 music sync apps for you.
Have you ever tried the music sync apps to synchronize the same music across devices? That is, you launch a playlist on your mobile device, and your friends can stream the music on their devices at the same time. It is cool, right? You will learn the top music sync apps in this post.
If you want to add music to your short movie, you can try MiniTool MovieMaker.
Rave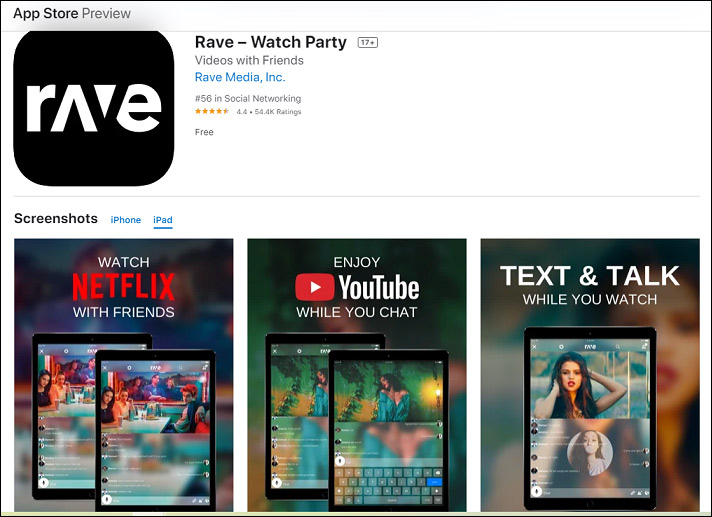 Rave is one of the best music sync apps that is available on Android and iOS. You can listen to music and watch videos together with your friends no matter what the distance. It also allows you to transfer music to multiple devices simultaneously.
You can stream the music from your device's library, or online services like Netflix and YouTube. Apart from that, you can stream the music or video files saved on cloud storage like Google Drive and Dropbox and create an instant speaker system.
In addition to sync music, it offers a built-in messaging system that allows you to chat with your friends through voice or text messages while you listening or watching together.
AmpMe
AmpMe is also a great music sync app for iPhone and Android users to sync music across other devices. It allows you to stream music from your music library, YouTube, Spotify, Soundcloud, and Bandcamp.
You can sync music with your friends nearby or who are far away from you even across the world. It allows you to start a live party which your friends or other people can join in.
If you start a party, you are the DJ and can control what your guests are listening to. Guests can also share their playlists at the party. If you join a party, you can use the inbuilt chat feature to communicate with the person who is hosting the party.
SoundSeeder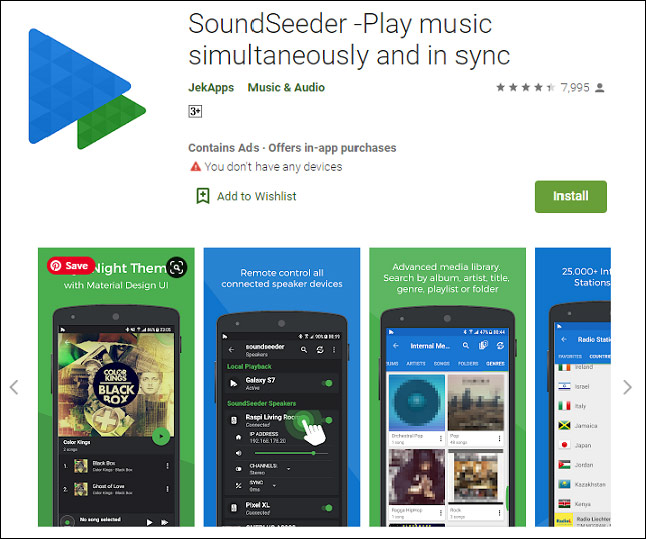 SoundSeeder is also among the top music sync apps that are nice and convenient. You can use it on your Android, Windows, and Linux devices. It comes with a Party Mode which allows you to sync music with your friends and boost the volume. All the connected devices will become a large wireless home audio system. You may find it is perfect for home parties.
You can control the music volume, playback, and song selection. What's more, it enables you to sync and stream music on up to 16 different devices at the same time. There is no internet connection required. You can connect via a Wi-Fi network or an internal portable hotspot during the party.
You may also like: Top 6 Must-Try Offline Music Apps in 2021
Vertigo Music
Vertigo Music is an optional music sync app for iPhone users. It allows you to sync music on two popular music streaming services Spotify and Apple Music. You can join the Artist Lounge to stream music in sync and chat in real-time with other fans. Or you can create your own Lounge and invite others to join in and listen to music just the way you want.
It is a free and no-ads social music app that allows you to exchange opinions on different pieces of music with friends. You can create a playlist together with your friends and then broadcast your favorite songs to thousands of people around the world.
Conclusion
We've learned the top 4 music sync apps in this post. I hope you like this post and find it helpful. If you have any questions about this post, let us know in the comments section below.